READINGS for 2009-01-22
He had cured many and, as a result, those who had diseases were pressing upon him to touch him. – Mark 3:10
I used to watch healers on TV with much skepticism. To be honest, I found them a bit "over the top." But I became a believer, so to speak, when I witnessed firsthand how the Lord powerfully used Fr. Joey Faller during the Kerygma Conference 2007. Through this humble instrument of healing, God cured the sick, made the lame walk, restored sight to the blind and gave hope to the poor in spirit.
As Fr. Joey walked around the area where the "special cases" were seated, he simply prayed, "Jesus is passing by." Then he laid his hands on each of those who approached him.
One of the most moving scenes I witnessed was when Fr. Joey prayed over an old man in a wheelchair. This
lolo
in his 70s cried tears of joy as he stood up and took one step after another. As the conference ended, I saw the
same old man, with two of his grandchildren beside him, walk out of the venue. His face was radiant while his grandchildren seemed awed by the miracle that now walked with them.
Through God's countless anointed healers, Jesus continues to heal us and make us whole again. He reaches out to us and all we need to do is to touch Him.
And then we will be healed.
Dina Pecaña
What areas in your life need to be healed? Humbly come before the Divine Healer and be touched by His healing love.
Jesus, my Divine Healer, I hold Your loving hand reaching out to me. Heal me as You will.
When the author of this letter says that the new covenant is enacted upon better promises than the old covenant, what he means is that the promise of fulfillment in the new covenant is already with us. That is, we are no longer awaiting the Messiah and have the opportunity now to begin to live the fulfillment of the promises God has made through Abraham. The Eucharist makes present the sacrifice of Jesus through which God's promises are fulfilled. The old covenant rituals were purely symbolic – ours are sacramental – they are really with us!
25
Jesus is always able to save those who approach God through him, since he lives forever to make intercession for them.
26
It was fitting that we should have such a high priest: holy, innocent, undefiled, separated from sinners, higher than the heavens.
27
He has no need, as did the high priests, to offer sacrifice day after day, first for his own sins and then for those of the people; he did that once for all when he offered himself.
28
For the law appoints men subject to weakness to be high priests, but the word of the oath, which was taken after the law, appoints a son, who has been made perfect forever.
8:
1
The main point of what has been said is this: we have such a high priest, who has taken his seat at the right hand of the throne of the Majesty in heaven,
2
a minister of the sanctuary and of the true tabernacle that the Lord, not man, set up.
3
Now every high priest is appointed to offer gifts and sacrifices; thus the necessity for this one also to have something to offer.
4
If then he were on earth, he would not be a priest, since there are those who offer gifts according to the law.
5
They worship in a copy and shadow of the heavenly sanctuary, as Moses was warned when he was about to erect the tabernacle. For he says, "See that you make everything according to the pattern shown you on the mountain."
6
Now he has obtained so much more excellent a ministry as he is mediator of a better covenant, enacted on better promises.
Psalm 40:7-8a. 8b-9. 10. 17
R: Here am I, Lord; I come to do your will.
6 [7]
Sacrifice or oblation you wished not, but ears open to obedience you gave me. Burnt offerings or sin-offerings you sought not;
7 [8]
then said I, "Behold I come."
(R)
"In the written scroll it is prescribed for me,
8 [9]
to do your will, O my God, is my delight, and your law is within my heart!"
(R)
9 [10]
I announced your justice in the vast assembly; I did not restrain my lips, as you, O LORD, know.
(R)
16 [17]
May all who seek you exult and be glad in you, and may those who love your salvation say ever, "The LORD be glorified."
(R)
The healings Jesus performs in His ministry are not designed to draw attention to His person per se but to the message He proclaims. We need to remember this principle in our own ministries as when we the ministers become the focal point of our ministry, it will only lead to the death of the ministry. However, if the focus remains on Jesus, because it is really all about Him, then we will move from strength to strength. This is the recipe for a ministry that will last and be successful in terms of bringing men and women into the Kingdom of God.
7
Jesus withdrew toward the sea with his disciples. A large number of people [followed] from Galilee and from Judea.
8
Hearing what he was doing, a large number of people came to him also from Jerusalem, from Idumea, from beyond the Jordan, and from the neighborhood of Tyre and Sidon.
9
He told his disciples to have a boat ready for him because of the crowd, so that they would not crush him.
10
He had cured many and, as a result, those who had diseases were pressing upon him to touch him.
11
And whenever unclean spirits saw him they would fall down before him and shout, "You are the Son of God."
12
He warned them sternly not to make him known.
think
:
The Eucharist makes present the sacrifice of jesus through which God's promises are fulfilled.
_________________________________________________________

God's special verse/thought for me today________________
_________________________________________________________

T O D A Y ' S BLESSING LIST
Thank You Lord for:
____________________________________
_______________________________________________________
READ THE BIBLE IN ONE YEAR John 7-9
When I celebrated my first year in the priesthood, someone gave me an interesting gift: a white t-shirt printed with the figure of Jesus whose hands are shown stretching out. Underneath the icon of Jesus are words of supplication which read "Jesus, protect me from Your followers." Whenever I wore that t-shirt, people asked me what the message meant. I had trouble trying to rationalize what the interesting words in the shirt meant.
This year, without me being too aware of it, I realize I have been a priest for 21 years. And the words printed on the t-shirt has become clearer. Danger in the priesthood does not come from outsiders or people who have no interest in priests. Danger in the priesthood is normally occasioned by people who are within the parishes and various Catholic organizations. It is they who quarrel over priests, often comparing their old favorite pastors with the newly installed well-intentioned ones. It is they who watch every priest's move — with the zeal of being "vigilantes against sin." It is they who are oftentimes unforgiving with the priest's human imperfections. It is among them that avid fans also arise: persons who demand a lot of the priest's time and affection, to the point of suffocation.
Meditating on the Gospel today, we find that Jesus — to a certain extent — felt the same way about the crowd around Him. The Gospel states that Jesus feared being crushed by the crowd, so He asked His disciples to provide Him the safety of a boat from where He could preach. Jesus appreciated the need to keep a healthy distance from the demanding horde. In fact, Jesus would many times escape from the crowd and spend moments of solitude in prayer.
Fr. Domie Guzman, SSP
Have you ever experienced "being crushed" by people you minister to or people you minister with? What happened? How did you manage to rise from the experience? How is your relationship with priests and pastors? What are oftentimes your expectations of them? How do you show your support for them? Let your priest/pastor share about his experiences and try to empathize with him.
Lord Jesus, help me to understand other people's need to keep distance some of the time.
St. Vincent, Deacon and Martyr, pray for us.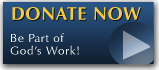 The FEAST is one of the happiest places on earth.

Click Here to find a Feast near you!
KERYGMA TV! is BACK
KERYGMA TV is on a new time slot and new channel Sundays 8 a.m. at IBC 13
Need Counseling? No Landline?
Now, you can use your mobile phone to call a friend for counseling at 09228407031. Or you may call our landlines 7266728, 7264709, 7259999 Mon-Fri 24-hrs, Sat 6am-5pm, Sun 6am-10am
BO BLOGS!
Go to Bo's Official Site and read his almost daily blog! Its not news, but thoughts and musings of Bo Sanchez. Get to know Bo in a more personal way --and find out what it means to live the life of a preacher. You get to enrich your faith as well.
DONATION
Remember to always donate your "first fruits"-not the last. Click on the "Donation" Box under the members menu - and you'll even see links to the nearest branches of the Banks where you can deposit.