READINGS for 2009-01-21
"Stretch out your hand." – Mark 3:5
Almost every time I saw her, my blood would boil. And it didn't help that I saw her every day.
She was our new helper. She was respectful and neat but I felt she rubbed me the wrong way. I didn't like her words and how she worked. It was difficult to relate to her and, one after the other, she quarreled with our other helpers who have been with us for many years. There was tension in our home and no one was happy about it, especially me.
A number of times, I couldn't help but speak to her unkindly. My smiles to her were few and insincere. I felt terrible and rotten inside. Many times, I could have chosen to act more lovingly and I didn't. This person was giving me a golden opportunity for growth and I blew it. I struggled to be good but found myself to be just the opposite.
Why am I telling you this?
Because impatience is my withered hand.
The Gospel today teaches that when I stretch it out to God in faith, I will be healed.
Lallaine Gogna
At this time in your life, what is your withered hand?
Lord, show me the areas of my life where I have not allowed You in. Heal me of my physical diseases. Heal me especially of my indifference and unloving ways. Amen.
Melchizedek comes from nowhere and then equally mysteriously disappears after receiving a tithe from Abraham. And yet we treat him as a key figure in understanding priesthood. The practice of tithing is an important one for us to consider, not because it means that we should be giving a tenth of all we earn to the Lord and the work of the Kingdom of God, but that in this tithe we should see a call to be generous in the way we give to the Church and the Works of God. Under the New Covenant of love instituted by Jesus, all we have belongs to God so tithing as such is not really a relevant consideration. Are you and I willing to place all that we have in the service of God and His Kingdom?
1
"Melchizedek, king of Salem and priest of God Most High," "met Abraham as he returned from his defeat of the kings" and "blessed him."
2
And Abraham apportioned to him "a tenth of everything." His name first means righteous king, and he was also "king of Salem," that is, king of peace.
3
Without father, mother, or ancestry, without beginning of days or end of life, thus made to resemble the Son of God, he remains a priest forever.
15
It is even more obvious if another priest is raised up after the likeness of Melchizedek,
16
who has become so, not by a law expressed in a commandment concerning physical descent but by the power of a life that cannot be destroyed.
17
For it is testified: You are a priest forever according to the order of Melchizedek.
R: You are a priest forever, in the line of Melchizedek.
1
The LORD said to my Lord: "Sit at my right hand till I make your enemies your footstool."
(R)
2
The scepter of your power the LORD will stretch forth from Zion The Lord says, "Rule in the midst of your enemies."
(R)
3
"Yours is princely power in the day of your birth, in holy splendor; before the daystar, like the dew, I have begotten you."
(R)
4
The LORD has sworn, and he will not repent, "You are a priest forever, according to the order of Melchizedek."
(R)
This is at least the second time in Mark's Gospel that we have encountered Jesus addressing the issue of the role of the Sabbath in the lives of the People of God. Surely this tells us that there was a problem in the peoples' understanding of the role of the Sabbath at the time of Jesus. The focus of the Sabbath is not the day itself but what it ought to symbolize to us. And then the symbolic nature of the Sabbath, the call to rest with and in God, is something that we have to prioritize according to our own situation. Yes, Sunday Mass is a given for us, but each of us has to develop our own approach to learning to rest with God from our daily labors.
1
Jesus entered the synagogue. There was a man there who had a withered hand.
2
They watched him closely to see if he would cure him on the sabbath so that they might accuse him.
3
He said to the man with the withered hand, "Come up here before us."
4
Then he said to them, "Is it lawful to do good on the sabbath rather than to do evil, to save life rather than to destroy it?" But they remained silent.
5
Looking around at them with anger and grieved at their hardness of heart, he said to the man, "Stretch out your hand." He stretched it out and his hand was restored.
6
The Pharisees went out and immediately took counsel with the Herodians against him to put him to death.
think:
are you willing to place all that you have in the service of God and His kingdom?
_________________________________________________________

God's special verse/thought for me today________________
_________________________________________________________

T O D A Y ' S BLESSING LIST
Thank You Lord for:
____________________________________
_______________________________________________________
READ THE BIBLE IN ONE YEAR John 4-6
are Sacred TimeS of reVelaTion
We live in a culture of communication. No generation has ever experienced leaps and bounds in the development of communications technologies than ours. Cellular phones evolved from analog models to GSM and 3G models, from dual band to triband with wi-fi capabilities. Our computer processors have turned from word processor models to high-speed gadgets for global interconnection. In a way, the speed with which communication has overtaken our world — from communication as essentially being technology, to communication as culture — has also trained our senses to process words,
graphics, sounds and videos in an interactive rather than simply linear way of comprehension.
The Gospel today, however, makes us focus on another aspect of communication: the "space" called "silence." The narration points out that it was after "they (the critics) remained silent" that Jesus healed the man with the withered hand. The silence of the critics communicated to Jesus that after they have said a lot of things against Him and His ways on the Sabbath, these people were mouthing words. But the essential meaning of Sabbath they did not grasp. The mandatory cessation from work decreed by Moses was for people to recover their health and strength for the morrow.
Silence is pregnant with meanings. It could mean submission and tacit agreement, or a state of deliberation and discernment leading to a final choice. It could be a moment of prayer, or an acknowledgment of guilt and surrender. It could mean emptiness and loneliness.
Let us respect the silence that persons may opt to have in their relationship with us. Let us learn to understand persons in their words and in their silence.
Fr. Domie Guzman, SSP
How do you react when you encounter silence in groups or in persons? Do you tend to respect the silence? Or do you move to break the silence soonest? What makes you do this? Are there moments in life when you also turn silent? What personal feelings and experience do you prefer to communicate in silence?
Lord Jesus, teach me to love moments of silence so I can truly hear You.
St. Agnes, Virgin and Martyr, pray for us.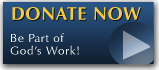 The FEAST is one of the happiest places on earth.

Click Here to find a Feast near you!
KERYGMA TV! is BACK
KERYGMA TV is on a new time slot and new channel Sundays 8 a.m. at IBC 13
Need Counseling? No Landline?
Now, you can use your mobile phone to call a friend for counseling at 09228407031. Or you may call our landlines 7266728, 7264709, 7259999 Mon-Fri 24-hrs, Sat 6am-5pm, Sun 6am-10am
BO BLOGS!
Go to Bo's Official Site and read his almost daily blog! Its not news, but thoughts and musings of Bo Sanchez. Get to know Bo in a more personal way --and find out what it means to live the life of a preacher. You get to enrich your faith as well.
DONATION
Remember to always donate your "first fruits"-not the last. Click on the "Donation" Box under the members menu - and you'll even see links to the nearest branches of the Banks where you can deposit.