READINGS for 2009-01-20
For God is not unjust so as to overlook your work and the love you have demonstrated for his name by having served and continuing to serve the holy ones. – Hebrews 6:10
Years ago, I asked something special from God. As a favor from a son to a loving Father, I requested Him to show me an extraordinary sunset every time He would like to say, "Good job, son."
"Lord, if what I did deserves a tap on the back, please show me our sunset…." Each time I marvel at one, I could hear Him whispering to me, "For loving my people…."
And let me tell you that I have seen countless of glorious sunsets. Not because we live in the Philippines where we have sunsets like nowhere else, but because truly, our God is a generous God.
One memorable sunset I saw was on a plane coming home after a talk I gave that touched thousands of people. Another unforgettable sunset caught my attention after I helped a poor lady on the street.
Indeed, God never forgets what we have done to His people. Whether we serve Him in big or small ways, He knows our deeds. God does not overlook even the simplest gesture.
If today you chance upon a sunset, listen to Him speak, "Good job, my child."
Arun Gogna
How am I at loving people lately?
Lord, may I not forget that I serve You in my brethren.
Jesus is the fulfillment of all that has been promised to the People of God in the Old Testament. It is the life of Jesus that is the interpretive tool by which we can understand the meaning of life. Without Jesus in our lives, there will always be something lacking in it. This is not an arrogant position to take. It is merely the statement of truth according to the revelation that God has made through His Word. The challenge we now face is to live it!
10
Brothers and sisters: God is not unjust so as to overlook your work and the love you have demonstrated for his name by having served and continuing to serve the holy ones.
11
We earnestly desire each of you to demonstrate the same eagerness for the fulfillment of hope until the end,
12
so that you may not become sluggish, but imitators of those who, through faith and patience, are inheriting the promises.
13
When God made the promise to Abraham, since he had no one greater by whom to swear, "he swore by himself,"
14
and said, "I will indeed bless you and multiply" you.
15
And so, after patient waiting, he obtained the promise.
16
Human beings swear by someone greater than themselves; for them an oath serves as a guarantee and puts an end to all argument.
17
So when God wanted to give the heirs of his promise an even clearer demonstration of the immutability of his purpose, he intervened with an oath,
18
so that by two immutable things, in which it was impossible for God to lie, we who have taken refuge might be strongly encouraged to hold fast to the hope that lies before us.
19
This we have as an anchor of the soul, sure and firm, which reaches into the interior behind the veil,
20
where Jesus has entered on our behalf as forerunner, becoming high priest forever according to the order of Melchizedek.
Psalm 111:1-2. 4-5. 9 and 10c
R: The Lord will remember his covenant forever.
1
I will give thanks to the LORD with all my heart in the company and assembly of the just.
2
Great are the works of the LORD, exquisite in all their delights.
(R)
4
He has won renown for his wondrous deeds; gracious and merciful is the LORD.
5
He has given food to those who fear him; he will forever be mindful of his covenant.
(R)
9
He has sent deliverance to his people; he has ratified his covenant forever; holy and awesome is his name.
10
His praise endures forever.
(R)
Again, Jesus calls us to look to the heart of the matter and not the external incidentals. The Law is there to serve the People of God and not the other way around. It is easy to absolutize the Law but that will mean that we have the wrong view of it and thus our interpretations will err! This is the problem with focusing on something that is not at the focal point of the issue. The focus ought to be God and His eternal love for His people, not one of the means by which we express our love for Him!
23
As Jesus was passing through a field of grain on the sabbath, his disciples began to make a path while picking the heads of
grain.
24
At this the Pharisees said to him, "Look, why are they doing what is unlawful on the sabbath?"
25
He said to them, "Have you never read what David did when he was in need and he and his companions were hungry?
26
How he went into the house of God when Abiathar was high priest and ate the bread of offering that only the priests could lawfully eat, and shared it with his companions?"
27
Then he said to them, "The sabbath was made for man, not man for the sabbath.
28
That is why the Son of Man is lord even of the sabbath."
think:
Without jesus in our lives, there will always be something lacking in it.
_________________________________________________________

God's special verse/thought for me today________________
_________________________________________________________

T O D A Y ' S BLESSING LIST
Thank You Lord for:
____________________________________
_______________________________________________________
READ THE BIBLE IN ONE YEAR John 1-3
The firST norm of moraliTy:
uPholding The digniTy of each PerSon
Pope John Paul II contributed greatly in the collapse of communist regimes in Poland, Russia, East Germany and other parts of Eastern Europe. A native of Poland, he came to know about the excesses of totalitarian regimes through his own hometown experiences. However, the 1997
Catechism of the Catholic Church,
promulgated under his pontificate, teaches that "…the choice of the political regime and the appointment of rulers are left to the free choice of the citizens. The diversity of political regimes is morally acceptable provided they serve the legitimate good of the communities that adopt them…and… the fundamental rights of persons…" (#1902). In short, the Church espouses no specific political system. The evils of communism do not necessarily make democracy the best form of governance. The abuses of state-controlled economies do not make free capitalist states the ideal.
In whatever system, the important thing is to safeguard and enhance the dignity of the person, whatever may be the individual's gender, creed, culture or party affiliation. Jesus underscores this in the Gospel today — that the authenticity of various religious traditions is measured in this: no religion can be true if its being truly God-centered is not coupled with a concern for the good of every person. In the Judeo- Christian religious movement, the creation story of the Old Testament stresses the creation of man and woman as the high point of the creation of heaven and earth. The New Testament underlines Jesus' choice to be born as one among humanity.
Some religious associations (even Catholic ones) may become cruel in their teachings and practices if they do not keep this in mind.
Fr. Domie Guzman, SSP
Do the prayerful traditions and religious disciplines of your group respect the uniqueness of each person's capacities and needs, even as these underline the need for "oneness of mind and heart?" How compassionate are you with persons who may differ with their ways and rites?
Lord Jesus, guard my heart against being too judgmental of other persons. May my heart always see the value and dignity of each person.
Sts. Fabian and Sebastian, Popes and Martyrs, pray for us.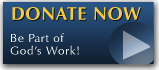 The FEAST is one of the happiest places on earth.

Click Here to find a Feast near you!
KERYGMA TV! is BACK
KERYGMA TV is on a new time slot and new channel Sundays 8 a.m. at IBC 13
Need Counseling? No Landline?
Now, you can use your mobile phone to call a friend for counseling at 09228407031. Or you may call our landlines 7266728, 7264709, 7259999 Mon-Fri 24-hrs, Sat 6am-5pm, Sun 6am-10am
BO BLOGS!
Go to Bo's Official Site and read his almost daily blog! Its not news, but thoughts and musings of Bo Sanchez. Get to know Bo in a more personal way --and find out what it means to live the life of a preacher. You get to enrich your faith as well.
DONATION
Remember to always donate your "first fruits"-not the last. Click on the "Donation" Box under the members menu - and you'll even see links to the nearest branches of the Banks where you can deposit.