READINGS for 2009-01-18
"I assure you that whoever does not receive the Kingdom of God like a child will never enter it." – Mark 10:15
Jac, my five-year-old son, was playing with his three-year-old friend Jeje in the playground. Jeje was struggling to cross the monkey bars. He was having a difficult time catching up with Jac but he gave it his best. To catch his breath, he decided to stop halfway and hang on the bars tightly. Another kid approached Jeje. He must have noticed that Jeje was breathing hard because of fatigue, so he asked him "Hey, are you OK?" To which Jeje quickly retorted, "No, I'm Jeje!
Most of us are not like Jeje. We forget who we really are. In times of trial, we say, "I cannot overcome this problem, I am doomed." When faced with temptation, we say, "This temptation is too much. I have to give in." During sickness, we say, "I am weak. I was destined to get sick all the time." When we lack resources, we say, "I don't have the gifts to generate more funds." We are God's children and that title gives us special privilege to His kingdom. Let's take time to focus on who we are and what our God can do for us. Trials of this world are nothing compared to God's Kingdom
.
Alvin Fabella
In times of trial, we should say, "The Lord is my shepherd, He will not abandon me." When faced with temptation: "With the Prince of
Peace at my back, the devil has no power over me!" During sickness: "Jesus is the mighty healer, no need to fear!"
Lord, let me not forget who I am in You.
One of the challenges facing Christians today is ensuring that the Gospel has an impact upon our society. For this to happen, it will require each of us to appropriate the full teachings of the Church and live them. If we fail to do this, the Gospel or Good News will remain as an unrealized offer to us. We need to be committed to practicing the Gospel truths.
1
The people who walked in darkness have seen a great light; upon those who dwelt in the land of gloom a light has shone.
2
You have brought them abundant joy and great rejoicing, as they rejoice before you as at the harvest, as men make merry when dividing spoils.
3
For the yoke that burdened them, the pole on their shoulder, and the rod of their taskmaster you have
smashed, as on the day of Midian.
4
For every boot that tramped in battle, every cloak rolled in blood, will be burned as fuel for flames.
5
For a child is born to us, a son is given us; upon his shoulder dominion rests. They name him: Wonder-counselor, God-hero, Father-forever, Prince of Peace.
6
His dominion is vast and forever peaceful, from David's throne, and over his kingdom, which he confirms and sustains by judgment and justice, both now and forever. The zeal of the LORD of hosts will do this!
Psalm 98:1, 2-3ab, 3cd-4, 5-6
R: All the ends of the earth have seen the victory of our God.
1
Sing to the LORD a new song, for he has done wondrous deeds; his right hand has won victory for him, his holy arm.
(R)
2
The LORD has made his salvation known in the sight of the nations he has revealed his justice.
3
He has remembered his kindness and his faithfulness toward the house of Israel.
(R)
All the ends of the earth have seen the salvation by our God.
4
Sing joyfully to the LORD, all you lands; break into song; sing praise.
(R)
5
Sing praise to the LORD with the harp, with the harp and melodious song.
6
With trumpets and the sound of the horn sing joyfully before the King, the LORD.
(R)
Paul wants the Ephesians to allow the Holy Spirit greater freedom in their lives so that they will more fully reflect the Gospel to those who have not yet accepted it. Devotional practices in the Church are good but they need to go beyond set prayers and impel us to act as a community for the betterment of society and the lives of others.
3
Blessed be the God and Father of our Lord Jesus Christ, who has blessed us in Christ with every spiritual blessing in the heavens,
4
as he chose us in him, before the foundation of the world, to be holy and without blemish before him. In love
5
he destined us for adoption to himself through Jesus Christ, in accord with the favor of his will,
6
for the praise of the glory of his grace that he granted us in the beloved.
15
Therefore, I, too, hearing of your faith in the Lord Jesus and of your love for all the holy ones,
16
do not cease giving thanks for you, remembering you in my prayers,
17
that the God of our Lord Jesus Christ, the Father of glory, may give you a spirit of wisdom and revelation resulting in knowledge of him.
18
May the eyes of [your] hearts be enlightened, that you may know what is the hope that belongs to his call, what are the riches of glory in his inheritance among the holy ones.
No one is excluded from having a role in the proclamation of the Gospel. It does not matter how young we may be, God can use us to make known the truth of His love and mercy. All we have to do is remain open to the leading of the Holy Spirit and ready ourselves to be obedient when He calls! Our first priority must always be obedience to God. Without this we will not prosper — at least not in terms of storing up treasures for eternal life.
13
People were bringing children to him that he might touch them, but the disciples rebuked them.
14
When Jesus saw this he became indignant and said to them, "Let the children come to me; do not prevent them, for the kingdom of God belongs to such as these.
15
Amen, I say to you, whoever does not accept the kingdom of God like a child will not enter it."
16
Then he embraced them and blessed them, placing his hands on them.
think:
We need to be committed to practicing the Gospel truths.
_________________________________________________________

God's special verse/thought for me today________________
_________________________________________________________

T O D A Y ' S BLESSING LIST
Thank You Lord for:
____________________________________
_______________________________________________________
READ THE BIBLE IN ONE YEAR Luke 17-20
Things to be grateful for from the past week
________________________________________________________________
________________________________________________________________
_________________________________________________________________
Things to ask God for in the coming week
________________________________________________________________
_________________________________________________________________
________________________________________________________________
Most important word God told me this week
________________________________________________________________
________________________________________________________________
________________________________________________________________
The STo. niño: a PoPular devotion wiTh a Social challenge
While on vacation in the United States, after attending the annual Religious Booksellers' Trade Exhibit in Chicago, I enjoyed my late breakfast while viewing the Maury Show. It has a segment that features children whose biological links are put to question by the known father or mother. This situation developed as the men or women — in relationships that are without the blessings of a formal civil or church marriage — accuse each other of infidelity. The show tries to help solve the issue by subjecting the suspected "adulterous partners" to DNA tests that are later matched with the DNA of the children in question. Under the guise of helping regularize the situation, the program, I believe, has reduced the poor children into helpless pawns of quarrelsome, self-centered and irresponsible adults who are only after their own pleasure and comfort.
The Gospel today underlines the same thing: the children were regarded as "nothing" during the time of Jesus. They were considered as beings without any juridical rights. This bias conditioned even the manner with which the apostles responded to the presence of the children.
The Feast of the Sto. Niño invites us to reflect on the importance of the infancy of Jesus who, in becoming Incarnate, chose to grow in wisdom and in age as normal children do. As we celebrate with lavishness and clothe with extravagance the
various images of the Sto. Niño, we should hear the echo of Jesus' words: "Whoever receives one such child in my name receives me…" (cf. Mark 9:37).
Let us reflect on our response to the basic rights of children:
1. Children deserve homes with a true family spirit.
2 . The best gifts for children are fathers who truly love and honor their mothers.
3 .
Children have a right to enjoy a wonderful world
.
Fr. Domie Guzman, SSP
What personal value has the devotion to the Sto. Niño for you? What social problems and issues about children are you aware of? Take time to pray for children whose sad fate have come to your experience.
Lord, grant me compassion so I may care for children the way You do.
St. Margaret of Hungary, pray for us.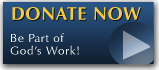 The FEAST is one of the happiest places on earth.

Click Here to find a Feast near you!
KERYGMA TV! is BACK
KERYGMA TV is on a new time slot and new channel Sundays 8 a.m. at IBC 13
Need Counseling? No Landline?
Now, you can use your mobile phone to call a friend for counseling at 09228407031. Or you may call our landlines 7266728, 7264709, 7259999 Mon-Fri 24-hrs, Sat 6am-5pm, Sun 6am-10am
BO BLOGS!
Go to Bo's Official Site and read his almost daily blog! Its not news, but thoughts and musings of Bo Sanchez. Get to know Bo in a more personal way --and find out what it means to live the life of a preacher. You get to enrich your faith as well.
DONATION
Remember to always donate your "first fruits"-not the last. Click on the "Donation" Box under the members menu - and you'll even see links to the nearest branches of the Banks where you can deposit.