READINGS for 2009-01-14
Very early in the morning, while it was still dark, Jesus got up, left the house and went off to a solitary place, where he prayed. – Mark 1:35
Which of these don't belong: (a) Heal the sick (b) Drive out demons (c) Preach God's Word (d) Stop! The answer? None. They all belong. More specifically if God orders all of them.
Has the100-meter-dash pace become the rule rather than exception in your ministry? Has your PDA short-circuited because of your overloaded schedule of service? Have all the dead people in the world risen back to life because you prayed over them, and consequently, your blood pressure is skyrocket-high each day?
I look at Jesus. After all the explosive and cinematic scenes of healing the sick, driving out demons and the unceasing demand for pity from weary souls, He stopped and "went to a solitary place and prayed."
Why? Because Jesus loves the God of the service, and not the service of God. To Him, "service" takes on value only if it puts a smile on the Father's face. Friend, if you are doing more than what you can handle for the day,
you are doing things that God doesn't want you to do. STOP! "Stopping" in the presence of God gives Him better pleasure than frantic, ego-boosting ministry busyness.
Jon Escoto
Have I been too busy serving, too tired to enjoy the gift of ministry? Who do I really love: the Lord of the service or the service of the Lord?
Lord, let me remember that I serve because I want to give You pleasure. If I'm doing my ministry with other motives in mind, disturb me and lead me back to Your smile.
Jesus' humanity is a necessary aspect of the means by which God chose to redeem us. We need a redeemer like us in order that what He does can be applied to our human nature. Jesus also 'needs' to be divine as He has to rectify the infinite damage our sin has done to our relationship with God. Jesus is both divine and human. How these two natures are brought together in one person is part of the mystery of the Incarnation. We can seek to understand it as best as we can but should realize that there is always going to remain at least a little bit of mystery.
14
Since the children share in blood and flesh, he likewise shared in them, that through death he might destroy the one who has the power of death, that is, the devil,
15
and free those who through fear of death had been subject to slavery all their life.
16
Surely he did not help angels but rather the descendants of Abraham;
17
therefore, he had to become like his brothers in every way, that he might be a merciful and faithful high priest before God to expiate the sins of the people.
18
Because he himself was tested through what he suffered, he is able to help those who are being tested.
Psalm 105:1-2. 3-4. 6-7. 8-9
R: The Lord remembers his covenant for ever.
1
Give thanks to the LORD, invoke his name; make known among the nations his deeds.
2
Sing to him, sing his praise, proclaim all his wondrous deeds.
(R)
3
Glory in his holy name; rejoice, O hearts that seek the LORD!
4
Look to the LORD in his strength; seek to serve him constantly.
(R)
6
You descendants of Abraham, his servants, sons of Jacob, his chosen ones!
7
He, the LORD, is our God; throughout the earth his judgments prevail.
(R)
8
He remembers forever his covenant which he made binding for a thousand generations —
9
which he entered into with Abraham and by his oath to Isaac.
(R)
One of the signs that Jesus used to demonstrate His divinity and authority was to cure the sick. Healing is always something close to our hearts as we all know people who are seriously ill. We know the feeling of powerlessness when confronted with cancer and other incurable illnesses; despair is often the response of those without faith. With Jesus by our side, we know that there is the possibility of healing but that this does not always occur. In those cases, we are forced to rely even more deeply on our faith as we seek to discover the deeper lessons that God is teaching us through suffering and even death.
29
On leaving the synagogue he entered the house of Simon and Andrew with James and John.
30
Simon's mother-in-law lay sick with a fever. They immediately told him about her.
31
He approached, grasped her hand, and helped her up. Then the fever left her and she waited on them.
32
When it was evening, after sunset, they brought to him all who were ill or possessed by demons.
33
The whole town was gathered at the door.
34
He cured many who were sick with various diseases, and he drove out many demons, not permitting them to speak because they knew him.
35
Rising very early before dawn, he left and went off to a deserted place, where he prayed.
36
Simon and those who were with him pursued him
37
and on finding him said, "Everyone is looking for you."
38
He told them, "Let us go on to the nearby villages that I may preach there also. For this purpose have I come."
39
So he went into their synagogues, preaching and driving out demons throughout the whole of Galilee.
think
:
When healing does not occur, we are forced to rely more deeply on our faith to discover the deeper lessons that God is teaching us.
_________________________________________________________

God's special verse/thought for me today________________
_________________________________________________________

T O D A Y ' S BLESSING LIST
Thank You Lord for:
____________________________________
_______________________________________________________
READ THE BIBLE IN ONE YEAR Luke 1-4
liSTening cannoT Be unlimiTed
As Jesus entered the house of Peter, He manifested His great sensitivity to the family of His disciple. He emphatized with them, and this led Him to go and heal the mother-in-law of Peter. Jesus' humanity made Him feel the pains and discomforts of the sick people who came to Him and so He went on healing everyone who came with various diseases even when it was already evening. When He woke up the next day, though, He found His quiet place with "Abba" and when Peter came to Him with the words "Everyone is looking for you," Jesus responded by telling him that it was time to stop and move on to other places.
Jesus teaches us that it is good to listen, to have a heart, to empathize. It is good to be open to people's groans and to hear out their complaints. However, we should also know how to discern and discriminate: when to stop and listen, and when to move on; where to listen, and where not to listen; whom to listen to, and whom not to listen to. The disciples seek one approval: God's and not men's.
As we prepare to meet different persons every day, let us make it a part of our morning prayers to ask for God's wisdom in all our encounters. Yes, we should have a preferential love for the poor and the needy, but we should also know that the poor and the needy can be manipulative, demanding and unreasonable. Our charity should not create in us and in them a culture of dependency.
Fr. Domie Guzman, SSP
What practical measures do you use to put limits to your involvement with people's concern? Do you maintain a healthy balance between your public and private lives, between your ministry and your need for solitude?
Lord Jesus, help me to be sensitive to my own need for solitude and self-care. Help me to find my own nourishment in You because only then will I be able to effectively care for the people You send to me.
St. Felix of Nola, Confessor, pray for us.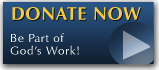 The FEAST is one of the happiest places on earth.

Click Here to find a Feast near you!
KERYGMA TV! is BACK
KERYGMA TV is on a new time slot and new channel Sundays 8 a.m. at IBC 13
Need Counseling? No Landline?
Now, you can use your mobile phone to call a friend for counseling at 09228407031. Or you may call our landlines 7266728, 7264709, 7259999 Mon-Fri 24-hrs, Sat 6am-5pm, Sun 6am-10am
BO BLOGS!
Go to Bo's Official Site and read his almost daily blog! Its not news, but thoughts and musings of Bo Sanchez. Get to know Bo in a more personal way --and find out what it means to live the life of a preacher. You get to enrich your faith as well.
DONATION
Remember to always donate your "first fruits"-not the last. Click on the "Donation" Box under the members menu - and you'll even see links to the nearest branches of the Banks where you can deposit.