READINGS for 2009-01-13
For he taught them as one having authority. – Mark 1:22
A few years ago, my friend and I spied Scott Hahn's book,
The Lamb's Supper,
in a bookstore. It was all about the Mass. I read his first book
Rome Sweet Home
and knew that this guy could explain Catholic doctrines well. So I wanted to buy the second book but the P1,000 price tag made me hesitate.
Suddenly, my friend took it and purchased it, saying, "I don't regularly go to Mass so maybe this book could help me understand it." She explained further, "Just because I don't understand the Mass doesn't mean it's wrong. A lot of people stop going to Mass or leave the Catholic Church because it's 'boring.' Instead, they would cite the lively worship sessions at another born-again or Protestant church and consider attending there."
When Jesus started His ministry, it was far from being boring. His authoritative preaching and effective exorcism made His fame spread.
My friend just gave me an example of how I must approach the Church and the Mass — with the desire to understand more. The Mass is said to be the highest form of worship. I think it's time I discovered why. How? I borrowed her book.
Jomar Hilario
What special out-of- the-way thing have you done to deepen your understanding of the Mass?
Lord, teach me to love You in the Eucharist.
Yes, it is a wonder that God bothers with humanity. From one point of view, we have done little but disappoint Him. Yet, even in the midst of our sin and rebellion against His will, God chooses to persevere in relationship with us. I do not think we will ever fully understand the depth of His love for us until we meet Him face to face in heaven. The least we can do now is attempt to gain some sort of understanding of His love so that we can respond to it as best we can.
5
It was not to angels that he subjected the world to come, of which we are speaking.
6
Instead, someone has testified somewhere: "What is man that you are mindful of him, or the son of man that you care for him?
7
You made him for a little while lower than the angels; you crowned him with glory and honor,
8
subjecting all things under his feet." In "subjecting" all things to him, he left nothing not "subject to him." Yet at present we do not see "all things subject to him,"
9
but we do see Jesus "crowned with glory and honor" because he suffered death, he who "for a little while" was made "lower than the angels," that by the grace of God he might taste death for everyone.
10
For it was fitting that he, for whom and through whom all things exist, in bringing many children to glory, should make the
leader to their salvation perfect through suffering.
11
He who consecrates and those who are being consecrated all have one origin. Therefore, he is not ashamed to call them "brothers,"
12
saying: I will proclaim your name to my brothers, in the midst of the assembly I will praise you.
Psalm 8:2ab and 5. 6-7. 8-9
R: You have given your Son rule over the works of your hands.
1 [2]
O LORD, our Lord, how glorious is your name over all the earth!
4 [5]
What is man that you should be mindful of him, or the son of man that you should care for him?
(R)
5 [6]
You have made him little less than the angels, and crowned him with glory and honor.
6 [7]
You have given him rule over the works of your hands, putting all things under his feet.
(R)
7 [8]
All sheep and oxen, yes, and the beasts of the field,
8 [9]
the birds of the air, the fishes of the sea, and whatever swims the paths of the seas.
(R)
In Mark's Gospel, Jesus does not allow the demons to reveal His true identity. Perhaps this is because He desires that all of us come to the knowledge or revelation as to His true nature and identity in our own time and at our own speed. Sometimes the best way to learn something new is to learn it bit by bit rather than just be told the answer. One of the challenges we'll always face in proclaiming the Gospel to others is allowing them the freedom to respond in their own time and own way.
21
Jesus came to Capernaum, and on the sabbath he entered the synagogue and taught.
22
The people were astonished at his teaching, for he taught them as one having authority and not as the scribes.
23
In their synagogue
was a man with an unclean spirit;
24
he cried out, "What have you to do with us, Jesus of Nazareth? Have you come to destroy us? I know who you are — the Holy One of God!"
25
Jesus rebuked him and said, "Quiet! Come out of him!"
26
The unclean spirit convulsed him and with a loud cry came out of him.
27
All were amazed and asked one another, "What is this? A new teaching with authority. He commands even the unclean spirits and they obey him."
28
His fame spread everywhere throughout the whole region of Galilee.
think:
Even in the midst of our sin and rebellion against His will, God chooses to persevere in relationship with us.
_________________________________________________________

God's special verse/thought for me today________________
_________________________________________________________

T O D A Y ' S BLESSING LIST
Thank You Lord for:
____________________________________
_______________________________________________________
READ THE BIBLE IN ONE YEAR Mark 13-16
True auThoriTy comeS from auThenTiciTy
I believe that God's great gift for persons are also persons who inspire, teach, correct and empower. One person whom I consider as God's gift in my walk as a priest and as a religious was a Pauline nun, Sr. Lucina Sarmiento. Before she died of cancer, she was one of those considered an authority in the field of Catholic mass media apostolate. It was, however, noteworthy that her being referred to as an "authority" happened even if she claimed she never had any formal education on media apostolate. In the course of one of our light conversations, she even said that there were other nuns in her community who had better training in television, in cinema and other media technology.
Jesus Himself is referred to as a "different authority" compared to the scribes and the Pharisees. These people had formal and arduous training, and many of them even descended from a bloodline of and were ordained to be scribes and Pharisees. Jesus was self-made. Compared to many of them, Jesus was probably half their age.
So where does authority come? Some have authority because of their
learning
; others possess authority by virtue of their
position
and
office
. Some have authority because of relationships or connections with those in
power
; others are perceived to be an authority because of their
practical wisdom
and
experience
. But the strongest authority flows from
integrity
and
uprightness
: one that flows from the convergence of one's words and actions. Others refer to this as credibility. This is marked by a combination of deep qualities — such as passion, authenticity and dedication. This authority is earned, not bought; freely bestowed and recognized by others, not simply claimed for oneself.
Fr. Domie Guzman, SSP
Reflect on persons whom you consider to be authorities. Why do you see them as authorities?The Bible speaks of three authorities: priests (religious authorities), prophets (moral authorities), kings (political leaders). The renowned Jesuit theologian Karl Rahner says, "Christians have to be, above all, prophets." In what way can you be a moral leader in your own circle of friends and sphere of influence?
Lord Jesus, may my words and actions be rooted in You, the True Authority of my life.
St. Hilary, Bishop and Doctor, pray for us.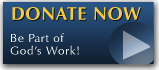 The FEAST is one of the happiest places on earth.

Click Here to find a Feast near you!
KERYGMA TV! is BACK
KERYGMA TV is on a new time slot and new channel Sundays 8 a.m. at IBC 13
Need Counseling? No Landline?
Now, you can use your mobile phone to call a friend for counseling at 09228407031. Or you may call our landlines 7266728, 7264709, 7259999 Mon-Fri 24-hrs, Sat 6am-5pm, Sun 6am-10am
BO BLOGS!
Go to Bo's Official Site and read his almost daily blog! Its not news, but thoughts and musings of Bo Sanchez. Get to know Bo in a more personal way --and find out what it means to live the life of a preacher. You get to enrich your faith as well.
DONATION
Remember to always donate your "first fruits"-not the last. Click on the "Donation" Box under the members menu - and you'll even see links to the nearest branches of the Banks where you can deposit.