READINGS for 2009-01-11
Feast of the Baptism of the Lord
"You are my Son, whom I love; with you I am well pleased." – Mark 1:11
I have a confession to make. I don't know how to handle compliments. I know I'm supposed to say "Thank you" whenever someone says something good about me, but I feel like it's inappropriate. I feel like I should always
disagree with the person (in a nice way, of course), deflecting the compliment. Like if the person said, "You look good today," I'd say, "No, it's just because of what I'm wearing." I know compliments are not bad, as everyone needs to hear them to have an ego-boost now and then. I guess at the back of my mind, I'm afraid that the compliments I get would go to my head and make me forget why I'm receiving it in the first place: because of God's goodness.
Then again, I guess these compliments given by others are also ways of God affirming us of His love. And though it's right not to let it get to my head, it's also right to acknowledge it.
So the next time I receive a compliment, I will say "Thank you," keeping in mind that it is one of God's affirmations for me, and the only reason why I got the compliment was because of Him.
Tina Matanguihan
What did you say the last time you received a compliment?
Lord, may I always be thankful with the compliments I receive from others, remembering that it also came from You.
St. Victorian, Abbot, pray for us.
The will of God will prevail in the end insofar as we understand it as He has given us the ability to choose freely for ourselves. We know God's will is for our salvation but there is a certain level of contingency to this in that God has also given us free will and thus we can choose to reject His offer of salvation. This is not a wise thing to do, but it is possible. Therefore, God's will will prevail so long as there is no logical inconsistency in the situation we are considering.
Isaiah 55:1-11 (or isaiah 42:1-4, 6-7)
1
Thus say the Lord: All you who are thirsty, come to the water! You who have no money, come, receive grain and eat; come, without paying and without cost, drink wine and milk!
2
Why spend your money for what is not bread; your wages for what fails to satisfy? Heed me, and you shall eat well, you shall delight in rich fare.
3
Come to me heedfully, listen, that you may have life. I will renew with you the everlasting covenant, the benefits assured to David.
4
As I made him a witness to the peoples, a leader and commander of nations,
5
so shall you summon a nation you knew not, and nations that knew you not shall run to you, because of the LORD, your God, the Holy One of Israel, who has glorified you.
6
Seek the LORD while he may be found, call him while he is near.
7
Let the scoundrel forsake his way, and the wicked man his thoughts; let him turn to the LORD for mercy; to our God, who is generous in forgiving.
8
For my thoughts are not your thoughts, nor are your ways my ways, says the LORD.
9
As high as the heavens are above the earth, so high are my ways above your ways and my thoughts above your thoughts.
10
For just as from the heavens the rain and snow come down and do not return there till they have watered the earth, making it fertile and fruitful, giving seed to him who sows and bread to him who eats,
11
so shall my word be that goes forth from my mouth; it shall not return to me void, but shall do my will, achieving the end for which I sent it.
Isaiah 12:2-3. 4bcd. 5-6 (3) (or Psalm 29:1-2, 3-4, 9-10)
R: You will draw water joyfully from the springs of salvation.
2
God indeed is my savior; I am confident and unafraid. My strength and my courage is the LORD, and he has been my savior.
3
With joy you will draw water at the fountain of salvation.
(R)
4
Give thanks to the LORD, acclaim his name; among the nations make known his deeds, proclaim how exalted is his name.
(R)
5
Sing praise to the LORD for his glorious achievement; let this be known throughout all the earth.
6
Shout with exultation, O city of Zion, for great in your midst is the Holy One of Israel!
(R)
With God all things are possible. We can even overcome all the powers of this world. Herein lies the power of the witness of a Christian life. We have all experienced our inability to overcome certain sins and negative traits in our lives. Well, the Good News is that we have the power to overcome them through faith in Christ Jesus. It is simply a matter of appropriating the grace of our baptism and allowing the Holy Spirit to show us how to overcome the sin!
1 John 5:1-9 (or acts 10:34-38)
1
Beloved: Everyone who believes that Jesus is the Christ is begotten by God, and everyone who loves the father loves [also] the one begotten by him.
2
In this way we know that we love the children of God when we love God and obey his commandments.
3
For the love of God is this, that we keep his commandments. And his commandments are not burdensome,
4
for whoever is begotten by God conquers the world. And the victory that conquers the world is our faith.
5
Who [indeed] is the victor over the world but the one who believes that Jesus is the Son of God?
6
This is the one who came through water and blood, Jesus Christ, not by water alone, but by water and blood. The Spirit is the one that testifies, and the Spirit is truth.
7
So there are three that testify,
8
the Spirit, the water, and the blood, and the three are of one accord.
9
If we accept human testimony, the testimony of God is surely greater. Now the testimony of God is this, that he has testified on behalf of his Son.
The Baptism of Jesus marks a new stage in His journey here on earth. It is now that we begin to see a definitive change in Jesus' attitude as His life begins to be directed upon a path of ministry and proclamation of the Good News. This direction will lead Him into conflict with many of the powers of His day, but never once is He deflected from His goal. Let us pray for the same steadfastness and perseverance as we seek to follow His example.
7
This is what John the Baptist proclaimed: "One mightier than I is coming after me. I am not worthy to stoop and loosen the thongs of his sandals.
8
I have baptized you with water; he will baptize you with the holy Spirit."
9
It happened in those days that Jesus came from Nazareth of Galilee and was baptized in the Jordan by John.
10
On coming up out of the water he saw the heavens being torn open and the Spirit, like a dove, descending upon him.
11
And a voice came from the heavens, "You are my beloved Son; with you I am well pleased."
think
:
Let us pray for the same steadfastness and perseverance as we seek to follow Jesus' example.
_________________________________________________________

God's special verse/thought for me today________________
_________________________________________________________

T O D A Y ' S BLESSING LIST
Thank You Lord for:
____________________________________
_______________________________________________________
READ THE BIBLE IN ONE YEAR Mark 5-8
Things to be grateful for from the past week
________________________________________________________________
________________________________________________________________
_________________________________________________________________
Things to ask God for in the coming week
________________________________________________________________
_________________________________________________________________
________________________________________________________________
Most important word God told me this week
________________________________________________________________
________________________________________________________________
________________________________________________________________
Feast of the Baptism of the Lord
I am the only son in a family of three siblings. I am also the eldest and my father's junior.
My father passed on to me a lot of his practical skills. When I was young, he encouraged me to learn these and learn them fast. My father taught me basic things, such as crossing busy streets. He taught me to first survey the street – left and right – then make a careful decision: Can I cross the street faster than the speed of the approaching vehicle?
My father also taught me how to flag down a taxi. He advised me to sit next to the driver so I could direct the driver where to turn. Later, my father let me do carpentry work with him. Then, he also coached me as I was learning how to balance myself in a bicycle. My father was the source of my great confidence while growing up and I thank God for giving me
such a wonderful man to grow up with.
Jesus, in His whole earthly life, also got a lot of His strength and confidence from His "Heavenly Father." In fact, this was a radical part of His life and His teaching: revealing to everyone that God is not just "Yahweh" but "Abba." Before He embarked on His three-year public ministry of preaching and healing, He sought baptism at the Jordan and there the Father affirmed Him as the "beloved Son." Later on, before Jesus made His final ascent to Jerusalem, He went up the mountain where again the voice of the Father is heard: "This is my Son on whom I am well pleased…"
On the cross, Jesus would hang on in unquestioned fidelity as He again called on God as "Father…"
Many people these days miss their fathers which has become a handicap. Some are missed because they work abroad to make both ends meet. Others are missed because they have neglected their role as fathers, preferring instead to be with friends and with some other women. As a result, many children of this age have very poor self-image and very low tolerance for challenges and pain.
Fr. Domie Guzman, SSP
What fond memories do you have about your father? What good things have these memories done to you? Take the time to thank God for the gift of your father.
Slowly pray the "Our Father" (Lord's Prayer). Then just sink into prayer with the phrase – "Our Father." At this point, lift up to God all your cares and anxieties, and allow His peace and strength to envelop you.
St. Victorian, Abbot, pray for us.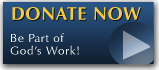 The FEAST is one of the happiest places on earth.

Click Here to find a Feast near you!
KERYGMA TV! is BACK
KERYGMA TV is on a new time slot and new channel Sundays 8 a.m. at IBC 13
Need Counseling? No Landline?
Now, you can use your mobile phone to call a friend for counseling at 09228407031. Or you may call our landlines 7266728, 7264709, 7259999 Mon-Fri 24-hrs, Sat 6am-5pm, Sun 6am-10am
BO BLOGS!
Go to Bo's Official Site and read his almost daily blog! Its not news, but thoughts and musings of Bo Sanchez. Get to know Bo in a more personal way --and find out what it means to live the life of a preacher. You get to enrich your faith as well.
DONATION
Remember to always donate your "first fruits"-not the last. Click on the "Donation" Box under the members menu - and you'll even see links to the nearest branches of the Banks where you can deposit.