READINGS for 2009-01-09
"Lord, if you want to, you can make me clean." – Luke 5:12
"I am only human" is a favorite line we conveniently put up as a defense whenever we make mistakes, as if being human is our passport to do bad. So we go on with the cycle of misbehaving then dish out that line. Then the evil one, scheming in his ways, makes it more and more enticing for us to remain in our sinful condition. Before we know it, we have already sunk deep into sin and have become a hopeless case!
These days, even as I choose to live my faith, I humbly admit that there will always be moments when I will fail Him. But as I recite the line at Mass, "Lord, I am not worthy to receive You, but only say the word and I shall be healed," I know that human as I am, I, too, sometimes make wrong choices that would displease my God but He will
bestow on me His mercy as I choose to return to His fold. In His eyes, no one is a hopeless case.
Marie Franco
Are we ready to be humble enough to admit our sins and be sorry for them? As soon as we are, believe that He will make us clean and
free us from our bondage.
My God,my Salvation and my Deliverer!
As I read newspapers or articles in magazines or books, I sometimes wonder about the lies that are propagated in the name of truth. God is the only person who has been faithful to all His promises throughout history. Yet so often we place our trust in the promises of human beings who often fail to deliver on them. And then, the more perverse reality is that we are willing to trust them again even after they have proven to be unreliable. Yes, we will always have to place a degree of trust in other people, but why are we so unwilling to place our trust in God? Why do so many popular writers dismiss faith in God as nonsense? I do not know the answer to this question other than to say that is their choice.
5
Beloved: Who indeed is the victor over the world but the one who believes that Jesus is the Son of God?
6
This is the one who came through water and blood, Jesus Christ, not by water alone, but by water and blood. The Spirit is the one that testifies, and the Spirit is truth.
7
So there are three that testify,
8
the Spirit, the water, and the blood, and the three are of one accord.
9
If we accept human testimony, the testimony of God is surely greater. Now the testimony of God is this, that he has testified on behalf of his Son.
10
Whoever believes in the Son of God has this testimony within himself. Whoever does not believe God has made him a liar by not believing the testimony God has given about his Son.
11
And this is the testimony: God gave us eternal life, and this life is in his Son.
12
Whoever possesses the Son has life; whoever does not possess the Son of God does not have life.
13
I write these things to you so that you may know that you have eternal life, you who believe in the name of the Son of God.
Psalm 147:12-13. 14-15. 19-20
R: Praise the Lord, Jerusalem.
12
Glorify the LORD, O Jerusalem; praise your God, O Zion.
13
For he has strengthened the bars of your gates; he has blessed your children within you.
(R)
14
He has granted peace in your borders; with the best of wheat he fills you.
15
He sends forth his command to the earth; swiftly runs his word!
(R)
19
He has proclaimed his word to Jacob, his statutes and his ordinances to Israel.
20
He has not done thus for any other nation; his ordinances he has not made known to them. Alleluia.
(R)
Miracles and physical healings are merely by-products of Jesus' ministry. His focus is to proclaim the Good News of our salvation through faith in what He will do on the cross. This is why we must be careful not to preach a 'sugar-coated' Gospel that fails to focus upon the call to take up our own crosses and follow in the footsteps of Jesus. It is not easy to be a disciple of Jesus, so any preacher who says otherwise is either a liar or does not know what he is talking about. Look at Jesus in the Garden of Gethsemane, the many thousands who have been martyred for their faith in Christ and the lives of asceticism lived by millions more!
12
It happened that there was a man full of leprosy in one of the towns where he was; and when he saw Jesus, he fell prostrate, pleaded with him, and said, "Lord, if you wish, you can make me clean."
13
Jesus stretched out his hand, touched him, and said, "I do will it. Be made clean." And the leprosy left him immediately.
14
Then he ordered him not to tell anyone, but "Go, show yourself to the priest and offer for your cleansing what Moses prescribed; that will be proof for them."
15
The report about him spread all the more, and great crowds assembled to listen to him and to be cured of their ailments,
16
but he would withdraw to deserted places to pray.
think:
Why are we so unwilling to place our trust in God?
_________________________________________________________

God's special verse/thought for me today________________
_________________________________________________________

T O D A Y ' S BLESSING LIST
Thank You Lord for:
____________________________________
_______________________________________________________
READ THE BIBLE IN ONE YEAR Mathew 25-28
I am drawn to reflect on the different ways of talking that the leper and Jesus manifested in the Gospel passage. The leper, feeling timid and with a self-confidence that was possibly eroded by his illness and his disfigurement, came to Jesus and, with an air of tentativeness, said: "Lord, if you wish, you can make me clean." In contrast, Jesus stretched out His hand with deliberateness and He proclaimed: "I do will it. Be clean."
Indeed, human nature is flippant, always changing, unsure, tentative… because we are not only taken aback by our faults and sins. Our view is rather restricted and limited. Therefore, when we speak, we speak with consciousness about tenses – past, present, and future. God is eternal, all-knowing, and is therefore firm and absolute. He moves not with wishes, whims or caprices but with a will.
In our life, plans and decisions, we may have our
wishes
and
wouldn't
… but it is always very important to be guided by the Divine Will. The Divine Will may not always be pleasant and agreeable for us. It may include certain things which we want least to happen. This Divine Will, however, is rock.
Fr. Domie Guzman, SSP
Reflect on instances in your life when your wishes were contrary to what finally happened. How did you take the turn of these events?
Were you able to transcend your negative feelings? What Divine Wisdom did you discover behind each turn of events?
Make this your prayer-word today: "Your Will be done."
St. Adrian of Canterbury, Abbot, pray for us.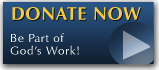 The FEAST is one of the happiest places on earth.

Click Here to find a Feast near you!
KERYGMA TV! is BACK
KERYGMA TV is on a new time slot and new channel Sundays 8 a.m. at IBC 13
Need Counseling? No Landline?
Now, you can use your mobile phone to call a friend for counseling at 09228407031. Or you may call our landlines 7266728, 7264709, 7259999 Mon-Fri 24-hrs, Sat 6am-5pm, Sun 6am-10am
BO BLOGS!
Go to Bo's Official Site and read his almost daily blog! Its not news, but thoughts and musings of Bo Sanchez. Get to know Bo in a more personal way --and find out what it means to live the life of a preacher. You get to enrich your faith as well.
DONATION
Remember to always donate your "first fruits"-not the last. Click on the "Donation" Box under the members menu - and you'll even see links to the nearest branches of the Banks where you can deposit.