READINGS for 2009-01-03
Beloved, we are God's children now, what we shall be has not yet been revealed. – 1 John 3:2
I remember being told as a teenager, "Love God. Study well. Behave responsibly. Be all you can be. You are the future." Back then, I didn't quite understand the value of those words. People around me would say it so often, I thought it was just another one of those "standard sermons" the elders would give. Besides, to a teenager, the future seemed so far away.
Now that I am older, I can reflect on those words with a new perspective. I realize now that people kept saying those platitudes because they were true. I am the future. I know this now because one day I woke up and it hit me that the future had arrived. It was right in my hands. And even though I still can't predict the future, I had a say in the kind and quality of future I wanted to have — for myself, my family, my workplace, my country.
The decisions and actions I take today affect tomorrow. I understand now that the future is an unraveling mystery, constantly revealed by how we live our lives in the present. It is my prayer that my decisions and actions will be a living testimony to the strength and beauty of my true character — as a human being, as a Filipino and as God's child.
Cess Cosico
What sort of future do you want? What are you doing today to achieve it?
Lord, help me build a future dedicated to You.
John tells us that all good comes from God. Jesus' death and resurrection had opened up for us the possibility of living truly righteous lives, not because we can do it under our own strength, but in and through the grace offered to us through Jesus' cross. This is the fruit of accepting the Gospel in our lives power to live according to the law of love!
29
If you consider that he is righteous, you also know that everyone who acts in righteousness is begotten by him.
3:
1
See what love the Father has bestowed on us that we may be called the children of God. Yet so we are. The reason the world does not know us is that it did not know him.
2
Beloved, we are God's children now; what we shall be has not yet been revealed. We do know that when it is revealed we shall be like him, for we shall see him as he is.
3
Everyone who has this hope based on him makes himself pure, as he is pure.
4
Everyone who commits sin commits lawlessness, for sin is lawlessness.
5
You know that he was revealed to take away sins, and in him there is no sin.
6
No one who remains in him sins; no one who sins has seen him or known him.
R: All the ends of the earth have seen the saving power of God.
1
Sing to the LORD a new song, for he has done wondrous deeds; his right hand has won victory for him, his holy arm.
(R)
3
All the ends of the earth have seen the salvation by our God.
4
Sing joyfully to the LORD, all you lands; break into song; sing praise.
(R)
5
Sing praise to the LORD with the harp, with the harp and melodious song.
6
With trumpets and the sound of the horn sing joyfully before the King, the LORD.
(R)
John the Baptist further distinguishes himself from Jesus – Jesus is the one who will baptize you in the Holy Spirit; with me it is only water, a symbol of repentance. John wants the focus to be on Jesus, not on anything that he says or does. One of the best ways of deciding how authentic a preacher of the Gospel is is to look at whether he or she draws attention to himself or herself or to the Lord alone. St. Ignatius, in his Spiritual Exercises, invites us to reflect on this idea when he challenges us to choose the path of life that gives the most glory to God, and the least to ourselves.
29
John the Baptist saw Jesus coming toward him and said, "Behold, the Lamb of God, who takes away the sin of the world.
30
He is the one of whom I said, 'A man is coming after me who ranks ahead of me because he existed before me.'
31
I did not know him, but the reason why I came baptizing with water was that he might be made known to Israel."
32
John testified further, saying, "I saw the Spirit come down like a dove from the sky and remain upon him.
33
I did not know him, but the one who sent me to baptize with water told me, 'On whomever you see the Spirit come down and remain, he is the one who will baptize with the Holy Spirit.'
34
Now I have seen and testified that he is the Son of God."
think:
The fruit of accepting the Gospel in our lives is power to live according to the law of love.
_________________________________________________________

God's special verse/thought for me today________________
_________________________________________________________

T O D A Y ' S BLESSING LIST
Thank You Lord for:
____________________________________
_______________________________________________________
READ THE BIBLE IN ONE YEAR Mathew 7-9
eVery PerSon'S life iS a greaT mySTery
Today's reading is enigmatic, a characteristic common to many of the Gospel passages from John. At the high moment of the proclamation, we hear John the Baptist testify of Jesus: "Behold the Lamb of God, who takes away the sin of the world…" And we ask: what did the Baptist mean by the title "Lamb of God"? As we continue to ask this question, the Gospel narrative goes on to tell us that the Baptist himself said twice: "I did not know him (verse 31)… I did not know him (verse 33)…"
Later Bible scholars would attempt to explain that the background of the title "Lamb of God" may be a figure of the Paschal Lamb whose blood saved Israel (cf. Exodus 12), and of the Suffering Servant who was led like a lamb to the slaughter so that it may become a sin offering (cf. Isaiah 53:7-10). Other Bible teachers tell us that as we think of these Old Testament roots of the "Lamb of God," we should not lose sight of the victorious Lamb of Sacrifice mentioned in Revelations 5-7. Putting all these things together, we are made to reflect: Jesus who came as man had a mission and a destiny to fulfill — one that involved self-sacrifice and victory.
As we meditate on today's Gospel, we are reminded that the festivities of Christmas should not be divorced from the harsh realities of ordinary living. The cute and huggable Jesus — the "little lamb" of Mary — is meant for the Sacrifice! This is human life: it has a destiny, a purpose, a meaning. The joys of Christmas each year are meant to give us the inspiration to go on, like Jesus, that we may live our call and purpose. Like Jesus, we must grow in age and wisdom before God and before men. Transcending the world of the child, we should be able to see that each person's life is a mystery that must be allowed to unfold through good times and through bad
.
Fr. Domie Guzman, SSP
Face the mirror, and look at yourself. In what way have you experienced your own life as the unfolding of a mystery? If Jesus' mystery is encapsulated in the title "Lamb of God," can you think of an expression/title that would summarize the mystery of your own life and person?
Great and Loving Father, I thank You for myself and my life — they are indeed Your greatest gifts to me! But there are moments when I find it
hard to understand who I am. Teach me Your will. Amen.
St. Genevieve, virgin, pray for us.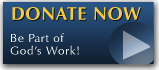 The FEAST is one of the happiest places on earth.

Click Here to find a Feast near you!
KERYGMA TV! is BACK
KERYGMA TV is on a new time slot and new channel Sundays 8 a.m. at IBC 13
Need Counseling? No Landline?
Now, you can use your mobile phone to call a friend for counseling at 09228407031. Or you may call our landlines 7266728, 7264709, 7259999 Mon-Fri 24-hrs, Sat 6am-5pm, Sun 6am-10am
BO BLOGS!
Go to Bo's Official Site and read his almost daily blog! Its not news, but thoughts and musings of Bo Sanchez. Get to know Bo in a more personal way --and find out what it means to live the life of a preacher. You get to enrich your faith as well.
DONATION
Remember to always donate your "first fruits"-not the last. Click on the "Donation" Box under the members menu - and you'll even see links to the nearest branches of the Banks where you can deposit.