READINGS for 2008-12-29
"My eyes have seen your salvation, which you prepared in sight of all the peoples." – Luke 2:30-31
I live in a little pad with four other girls. One day, one of my housemates who owned most of our furniture and appliances, moved out. We who were left behind faced the prospect of living in a house that was almost empty of important things we needed.
So I asked other friends if they had stuff in their house they wanted to dispose of. One sold me a used stove, another her couch and study table. I also bought a table and chairs. In the end, we had a decently furnished pad that even had cable TV and unlimited Internet connection.
OK, my sharing won't qualify me for a cover story on the miracles Jesus still performs today. I'm just a normal person
with regular needs and desires, and a normal lifestyle. But the fact that I am generally healthy, my needs are being met, I have a good job, and am loved by family and friends, is more than enough to make me happily testify to the Lord's wonderful work in my life. After all, that's a daily, all-year-round miracle I experience.
Our uncommon God does not consider us common and regular to be beyond His consideration. We only need eyes to see His good work in our lives.
Joy Sosoban
"You are precious in my eyes and glorious, and because I love you, I give men in return for you." (Isaiah 43:4)
Thank You, Lord, for Your great, great love. How wonderful You are, O God!
Hatred of any person and the love of God are totally antithetical. John is quite clear about this when he tells us that it is not possible to say truthfully that we love God and at the same time have hatred in our heart for another person. This is why as Christians, we must always seek to forgive those who wrong us and never hold grudges against anyone. This is the only way we will protect ourselves from hatred of another person.
3
Beloved: The way we may be sure that we know him is to keep his commandments.
4
Whoever says, "I know him," but does not keep his commandments is a liar, and the truth is not in him.
5
But whoever keeps his word, the love of God is truly perfected in him. This is the way we may know that we are in union with him:
6
whoever claims to abide in him ought to live [just] as he lived.
7
Beloved, I am writing no new commandment to you but an old commandment that you had from the beginning. The old commandment is the word that you have heard.
8
And yet I do write a new commandment to you, which holds true in him and among you, for the darkness is passing away, and the true light is already shining.
9
Whoever says he is in the light, yet hates his brother, is still in the darkness.
10
Whoever loves his brother remains in the light, and there is nothing in him to cause a fall.
11
Whoever hates his brother is in darkness; he walks in darkness and does not know where he is going because the darkness has blinded his eyes.
Psalm 96:1-2a, 2b-3, 5b-6
R: Let the heavens be glad and the earth rejoice!
1
Sing to the LORD a new song; sing to the LORD, all you lands.
2
Sing to the LORD; bless his name.
(R)
Announce his salvation, day after day.
3
Tell his glory among the nations; among all peoples, his wondrous deeds.
(R)
5
The LORD made the heavens.
6
Splendor and majesty go before him; praise and grandeur are in his sanctuary.
(R)
Simeon was a great man and I stand in awe of his faith. He trusted in the Lord and the Lord fulfilled his desire to see the Messiah. I hope and pray that I will have half his faith and perseverance as I'm sure this is far more than I have now, and will be sufficient to see me through my life. Of course, if God wants to give me more than that, I will not be refusing His offer.
22
When the days were completed for their purification according to the law of Moses, they took him up to Jerusalem to present him to the Lord,
23
just as it is written in the law of the Lord, "Every male that opens the womb shall be consecrated to the Lord,"
24
and to offer the sacrifice of "a pair of turtledoves or two young pigeons," in accordance with the dictate in the law of the Lord.
25
Now there was a man in Jerusalem whose name was Simeon. This man was righteous and devout, awaiting the consolation of Israel, and the holy Spirit was upon him.
26
It had been revealed to him by the holy Spirit that he should not see death before he had seen the Messiah of the Lord.
27
He came in the Spirit into the temple; and when the parents brought in the child Jesus to perform the custom of the law in regard to him,
28
he took him into his arms and blessed God, saying:
29
"Now, Master, you may let your servant go in peace, according to your word,
30
for my eyes have seen your salvation,
31
which you prepared in sight of all the peoples,
32
a light for revelation to the Gentiles, and glory for your people Israel."
33
The child's father and mother were amazed at what was said about him;
34
and Simeon blessed them and said to Mary his mother, "Behold, this child is destined for the fall and rise of many in Israel, and to be a sign that will be contradicted
35
(and you yourself a sword will pierce) so that the thoughts of many hearts may be revealed."
think:
Hatred of any person and the love of God are totally antithetical.
_________________________________________________________

God's special verse/thought for me today________________
_________________________________________________________

T O D A Y ' S BLESSING LIST
Thank You Lord for:
____________________________________
_______________________________________________________
READ THE BIBLE IN ONE YEAR Zechariah 9-11
THE SIGN OF CONTRADICTION
We have today this beautiful gospel which is usually read on the Feast of the Presentation on January 2. Who would not be touched by the two old people, Simeon and Anna, who praise God for allowing them to live long enough to see the Messiah?
I would like to point out just two details for our reflection. One is that Luke mentions many times "the law" and that Mary and Joseph did everything according to the law. There was no need for the Virgin Mary to be purified – but she submits humbly to the law. There was no need for the Son of God to be presented and offered to God – but Mary and Joseph obediently followed the law.
Isn't the attitude of Mary and Joseph quite different from ours? We are often tempted to avoid laws. We easily argue whether it is really necessary to do this or follow that commandment. How inspiring is the image of the humble Holy Family who was obedient to God's law, even though it was unnecessary for them to follow it.
The second point for our reflection is taken from the word of Simeon to Mary. He speaks of Jesus as a future "sign of contradiction" and tells the Mother that a sword would pierce her heart. Even in our Christmas joy and celebration, we have to remain realistic: many of Jesus' teachings are not easy to accept and to follow. Until now, He remains to be a "sign of contradiction." Those who accept His teachings and practice will be saved. But there are still many others who cannot accept Him and even oppose Him.
Today's saint, Thomas Becket, chose to be murdered than to compromise. When it came to a decision: king or Christ – he chose Christ and died!
When we look at the baby Jesus in the manger, let us remember that this baby would be and will remain – even for us – a sign of contradiction. We cannot pass Him without making a clear decision: for Him or against Him. There is no third alternative.
Fr. Rudy Horst
Do I detect in me the tendency to avoid clear decisions when it comes to faith-related matters? In which area of my faith-life do I have to improve in being more decisive?
Lord, we love to compromise and to avoid clear decisions. We just hope you will understand. Today we realize that this is not possible. We pray that the example of the Holy Family will help us to be more committed to You, Lord, and to Your teaching.
St. Aileran, monk, biographer and scholar, pray for us.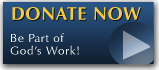 The FEAST is one of the happiest places on earth.

Click Here to find a Feast near you!
KERYGMA TV! is BACK
KERYGMA TV is on a new time slot and new channel Sundays 8 a.m. at IBC 13
Need Counseling? No Landline?
Now, you can use your mobile phone to call a friend for counseling at 09228407031. Or you may call our landlines 7266728, 7264709, 7259999 Mon-Fri 24-hrs, Sat 6am-5pm, Sun 6am-10am
BO BLOGS!
Go to Bo's Official Site and read his almost daily blog! Its not news, but thoughts and musings of Bo Sanchez. Get to know Bo in a more personal way --and find out what it means to live the life of a preacher. You get to enrich your faith as well.
DONATION
Remember to always donate your "first fruits"-not the last. Click on the "Donation" Box under the members menu - and you'll even see links to the nearest branches of the Banks where you can deposit.