READINGS for 2008-12-28
Feast of the Holy Family
"Beware that your hearts do not become drowsy from carousing and drunkenness and the anxieties of daily life, and that day catch you by
surprise like a trap." – Luke 21:34-35
Last year, I joined KerygmaFamily's sevenday fast and had a wonderful Holy Week. It was the first time that I tried fasting for a week purely on fruits and vegetables and I was not sure how I'd last. There were days when my meal would only consist of one can of unsweetened 100 percent pineapple juice. I just drank water in between as the Fasting Manual had instructed us. At the end of the week, I felt fine and without the bloated feeling that I sometimes felt after a meal. I realized that my body doesn't really need much food to sustain it. It was just me who sometimes got scared that I'd go hungry.
In life, we too don't need much to sustain us. As Scripture says, as long as we have food to eat, clothing to wear and house to live in, that's good enough. But human nature desires to hoard and keep acquiring more. No wonder there is so much poverty around us.
Do we live fasted lives for the sake of Christ? Let's seriously ask that of ourselves so that when Judgment Day comes, it won't catch us by surprise.
Joy Sosoban
By fasting as unto the Lord we answer His call to deny ourselves for the sake of the cross. (Lee Bueno)
Help me to see the excesses of my life, Lord, and enable me to let go.
The Lord promises Abram that his descendants will be numerous. This would be difficult for Abram to believe as both he and his wife are old with Sara past the time of bearing children. Yet here we see one of the fundamental aspects of faith in that Abram trusts and believes that the impossible will come true. Have you and I the faith to believe in such a miracle?
Genesis 15:1-6; 21:1-3 (or Sirach 3:2-6, 12-14)
1
The word of the LORD came to Abram in a vision, saying: "Fear not, Abram! I am your shield; I will make your reward very great."
2
But Abram said, "O Lord GOD, what good will your gifts be, if I keep on being childless and have as my heir the steward of my house, Eliezer?"
3
Abram continued, "See, you have given me no offspring, and so one of my servants will be my heir."
4
Then the word of the LORD came to him: "No, that one shall not be your heir; your own issue shall be your heir."
5
He took him outside and said: "Look up at the sky and count the stars, if you can. Just so," he added, "shall your descendants be."
6
Abram put his faith in the LORD, who credited it to him as an act of righteousness.
21
:
1
The LORD took note of Sarah as he had said he would; he did for her as he had promised.
2
Sarah became pregnant and bore Abraham a son in his old age, at the set time that God had stated.
3
Abraham gave the name Isaac to this son of his whom Sarah bore him.
Psalm 105:1-2, 3-4, 6-7, 8-9 (or Psalm 128:1-2, 3, 4-5)
R: (7a, 8a) The Lord remembers his covenant for ever.
1
Give thanks to the LORD, invoke his name; make known among the nations his deeds.
2
Sing to him, sing his praise, proclaim all his wondrous deeds.
(R)
3
Glory in his holy name; rejoice, O hearts that seek the LORD!
4
Look to the LORD in his strength; constantly seek his face.
(R)
6
You descendants of Abraham, his servants, sons of Jacob, his chosen ones!
7
He, the LORD, is our God; throughout the earth his judgments prevail.
(R)
8
He remembers forever his covenant which he made binding for a thousand generations
9
which he entered into with Abraham and by his oath to Isaac.
(R)
Faith has the power to bring about the temporary suspension of the laws of nature. Do you believe that this is the case? I hope so because there are numerous examples of it in the Scriptures. I believe that virtually all Christians who have lived and proclaimed their faith in Jesus have failed to fully draw upon the power of that faith. I am sure that it is in the heart and mind of God that there be many more miracles in the Church today. The problem is there are not enough people who will entrust their situation to the Lord in faith and wait for Him to act.
Hebrews 11:8, 11-12, 17-19 (or Colossians 3:12-21)
8
Brothers and sisters: By faith Abraham obeyed when he was called to go out to a place that he was to receive as an inheritance; he went out, not knowing where he was to go.
11
By faith he received power to generate, even though he was past the normal age — and Sarah herself was sterile — for he thought that the one who had made the promise was trustworthy.
12
So it was that there came forth from one man, himself as good as dead, descendants as numerous as the stars in the sky and as countless as the sands on the seashore.
17
By faith Abraham, when put to the test, offered up Isaac, and he who had received the promises was ready to offer his only son,
18
of whom it was said, "Through Isaac descendants shall bear your
name."
19
He reasoned that God was able to raise even from the dead, and he received Isaac back as a symbol.
I love reflecting upon the prayer of Simeon in today's Gospel (longer version) as it is clearly the prayer of a man who knows his God, and is happy and content with his life. He is not an anxious man, worried about many things but a man who knows that if his life is surrendered to God, then that is good enough for him, as it is in God's hands now. Let us pray for this peace and contentment in our own lives; in fact, in the lives of all who profess faith in Christ.
22
When the days were completed for their purification according to the law of Moses, they took him up to Jerusalem to present him to the Lord,
23
just as it is written in the law of the Lord, "Every male that opens the womb shall be consecrated to the Lord,"
24
and to offer the sacrifice of "a pair of turtledoves or two young pigeons," in accordance with the dictate in the law of the Lord.
25
Now there was a man in Jerusalem whose name was Simeon. This man was righteous and devout, awaiting the consolation of Israel, and the Holy Spirit was upon him.
26
It had been revealed to him by the Holy Spirit that he should not see death before he had seen the Messiah of the Lord.
27
He came in the Spirit into the temple; and when the parents brought in the child Jesus to perform the custom of the law in regard to him,
28
he took him into his arms and blessed God, saying:
29
"Now, Master, you may let your servant go in peace, according to your word,
30
for my eyes have seen your salvation,
31
which you prepared in sight of all the peoples,
32
a light for revelation to the Gentiles, and glory for your people Israel."
33
The child's father and mother were amazed at what was said about him;
34
and Simeon blessed them and said to Mary his mother, "Behold, this child is destined for the fall and rise of many in Israel, and to be a sign that will be contradicted
35
— and you yourself a sword will pierce — so that the thoughts of many hearts may be revealed."
36
There was also a prophetess, Anna, the daughter of Phanuel, of the tribe of Asher. She was advanced in years, having lived seven years with her husband after her marriage,
37
and then as a widow until she was eighty-four. She never left the temple, but worshipped night and day with fasting and prayer.
38
And coming forward at that very time, she gave thanks to God and spoke about the child to all who were awaiting the redemption of Jerusalem.
39
When they had fulfilled all the prescriptions of the law of the Lord, they returned to Galilee, to their own town of Nazareth.
40
The child grew and became strong, filled with wisdom; and the favor of God was upon him.
think:
Let us pray for this peace and contentment in our own lives; in fact, in the lives of all who profess faith in Christ.
_________________________________________________________

God's special verse/thought for me today________________
_________________________________________________________

T O D A Y ' S BLESSING LIST
Thank You Lord for:
____________________________________
_______________________________________________________
READ THE BIBLE IN ONE YEAR Zechariah 5-8
Things to be grateful for from the past week
________________________________________________________________
________________________________________________________________
_________________________________________________________________
Things to ask God for in the coming week
________________________________________________________________
_________________________________________________________________
________________________________________________________________
Most important word God told me this week
________________________________________________________________
________________________________________________________________
________________________________________________________________
I remember the powerful Roman Empire into which Jesus was born. Who would have thought that this once mighty Empire would collapse and disappear? And what was the reason? There were political reasons, attacks from ferocious Germanic tribes. But what weakened the Empire was the decline of family values and the spread of permissiveness.
The Church focuses on the Holy Family as our model every Christmas. The simple manger shows how God renounced everything we think important for life — except the family. The family is the source of life. When a society separates itself from its source, it dries up and leaves a riverbed full of mud and garbage just like a river cut off from the sea.
God created humans in His image and likeness. God is a God in three persons: a community of three. Therefore, He created humans as man and woman with the task that the two become three in their child(ren). That makes the human family a picture of the triune God.
In the Gospel, we do not find speeches on the family but an event that is worth more than any word: God willed His Son to be born and to grow up in a human family.
As today's gospel passage shows, Jesus' parents introduced Him as early as possible to the basics of their religion and dedicated Him to God according to the law. The Gospel of Luke reveals the most authentic and profound vocation of the family: that of supporting each of its members on the path to the discovery of God and of His plan for them. The Holy Family is truly the "prototype" of every Christian family, called to carry out the vocation and mission of being a living cell in society and in the Church. If only all Christian families would take the Holy Family as model, our future would be bright. May all readers pattern their lives and families after that of the Holy Family and so do the greatest apostolate possible in and for the Kingdom of God.
Fr. Rudy Horst
Do I pattern my life after the model of the Holy Family and share Christian values to the next generation?
Father, we invoke the protection of Mother Mary and of St. Joseph for every family, especially for those in crisis. May they be supported to be able to resist the impulses of the contemporary culture which undermines the very basis of the family. May the Holy Family help Christian families to be the living image of the love of God.
St. Caesarius, penitent and martyr, pray for us.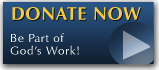 The FEAST is one of the happiest places on earth.

Click Here to find a Feast near you!
KERYGMA TV! is BACK
KERYGMA TV is on a new time slot and new channel Sundays 8 a.m. at IBC 13
Need Counseling? No Landline?
Now, you can use your mobile phone to call a friend for counseling at 09228407031. Or you may call our landlines 7266728, 7264709, 7259999 Mon-Fri 24-hrs, Sat 6am-5pm, Sun 6am-10am
BO BLOGS!
Go to Bo's Official Site and read his almost daily blog! Its not news, but thoughts and musings of Bo Sanchez. Get to know Bo in a more personal way --and find out what it means to live the life of a preacher. You get to enrich your faith as well.
DONATION
Remember to always donate your "first fruits"-not the last. Click on the "Donation" Box under the members menu - and you'll even see links to the nearest branches of the Banks where you can deposit.