READINGS for 2008-12-26
"Whoever endures to the end will be saved." – Matthew 10:22
Wake up, sleepyhead. The party's over. Clean up the mess and fix the house. You never know who will come to visit today. After hectic days of preparing for Christmas, you'd probably say, "Oh man, let me rest." Who doesn't want to rest after all that hustle and bustle?
That's why today's Gospel is a bit jarring. What coming persecution is Jesus talking about? Didn't we just celebrate His coming as a Baby yesterday? Can we at least enjoy the Little Child?
But God, in His wisdom, arranged our calendar so that the Feast of St. Stephen, which we celebrate today, comes right
after Christmas. It's a reminder of what Christianity really is — apart from our cutesy ideas of it.
As we clean up our Christmas mess, let's wake up to the more sober facts about being a Christian. The party will end. Everyday life will call us back. And a visit will probably come—from sickness, death or persecution. But the Baby is here, and He is King. That should give us enough reassurance and strength.
Joy Sosoban
"There is in this buried divinity an idea of undermining the world… of shaking the towers and palaces from below…. This is perhaps
the mightiest of the mysteries of the cave." (G.K. Chesterton)
Dearest Father, give me the grace of a sober heart to be able to endure till the end.
Stephen is presented to us as an example of having faith unto the point of death. This is the greatest sacrifice we can make for the Kingdom of God: to give our lives in its service up to martyrdom. In the Early Church, martyrdom was seen as a grace to be prayed for as to die a martyr's death was to be baptized in one's own blood. There was no greater honor than this.
8
Stephen, filled with grace and power, was working great wonders and signs among the people.
9
Certain members of the so-called Synagogue of Freedmen, Cyrenians, and Alexandrians, and people from Cilicia and Asia, came forward and debated with Stephen,
10
but they could not withstand the wisdom and the spirit with which he spoke.
7
:
54
When they heard this, they were infuriated, and they ground their teeth at him.
55
But he, filled with the holy Spirit, looked up intently to heaven and saw the glory of God and Jesus standing at the right hand of God,
56
and he said, "Behold, I see the heavens opened and the Son of Man standing at the right hand of God."
57
But they cried out in a loud voice, covered their ears, and rushed upon him together.
58
They threw him out of the city, and began to stone him. The witnesses laid down their cloaks at the feet of a young man named Saul.
59
As they were stoning Stephen, he called out, "Lord Jesus, receive my spirit."
Psalm 31:3cd-4, 6, 7, 8ab, 17, 21
R: Into your hands, O Lord, I commend my spirit.
2 [3]
Be my rock of refuge, a stronghold to give me safety.
3 [4]
You are my rock and my fortress; for your name's sake you will lead and guide me.
(R)
5 [6]
Into your hands I commend my spirit; you will redeem me, O LORD, O faithful God.
6 [7]
You hate those who worship vain idols, but my trust is in the LORD.
7 [8]
I will rejoice and be glad of your mercy.
(R)
16 [17]
Let your face shine upon your servant; save me in your kindness.
20 [21]
You hide them in the shelter of your presence from the plottings of men; you screen them within your abode from the strife of tongues.
(R)
There is no greater privilege than to be called to share in the proclamation of the Gospel, even if it means ultimate death. Jesus knows that sending out His disciples in His own day and even today, means that they will probably face difficulties and even persecution. This ought not to discourage us from embracing this call, and thus give our all in responding to the opportunities to share the Good News with others.
17
Jesus said to his disciples: "Beware of people, for they will hand you over to courts and scourge you in their synagogues,
18
and you will be led before governors and kings for my sake as a witness before them and the pagans.
19
When they hand you over, do not worry about how you are to speak or what you are to say. You will be given at that moment what you are to say.
20
For it will not be you who speak but the Spirit of your Father speaking through you.
21
Brother will hand over brother to death, and the father his child; children will rise up against parents and have them put to death.
22
You will be hated by all because of my name, but whoever endures to the end will be saved."
think:
There is no greater privilege than to be called to share in the proclamation of the Gospel, even if it means ultimate death.
_________________________________________________________

God's special verse/thought for me today________________
_________________________________________________________

T O D A Y ' S BLESSING LIST
Thank You Lord for:
____________________________________
_______________________________________________________
READ THE BIBLE IN ONE YEAR Haggai 1-2
A SHOCKING "SECOND DAY OF CHRISTMAS"
The first reading is about the murder of St. Stephen, and in the gospel Jesus warns His listeners that those who decide to follow Him would be persecuted.
We are still in a festive mood. And here comes the Church with such shocking readings. Why? The main reason is that the feast of St. Stephen was not moved to the day after Christmas but Christmas was moved to the day before Stephen's day.
I detect a strong message in the combination. Yesterday, we stood in front of the manger and looked at the cute baby Jesus. These can make us sentimental. Sentimentality can be dangerous for an authentic life of faith.
What happened in Bethlehem was far more than just a sentimental event: Mary did not find a place in the inn to give birth to her child. The Son of God then was born in a cave where there was only hard straw in a manger. Soon, the king would be searching for the Child to kill it. There is a legend that the wood of the manger came from the same tree as the cross on which Jesus would die. This is a legend with a deep meaning. Jesus came into this world not to live a comfortable life but as a servant of mankind. Later He would say, "The servant is not above his master." In other words, He made it crystal clear that those who decide to follow Him had to be ready to face the same fate He experienced.
Today's feast helps us to become realistic Christians—not to complain or even accuse God when sufferings come into our lives. But there is also Good News. Jesus assures us that in those moments, the Holy Spirit will be with us. St. Stephen experienced this. Since Jesus became one of us, we are never alone. He accompanies us and even helps us to carry the burden saying: "I know what you are going through. I have experienced what you are experiencing now. It was even worse in my case. So, don't give up. I am Emmanuel, the God who is with you."
Fr. Rudy Horst
How do I react to trials and sufferings? Am I able to still discover God close to me in those dark moments?
Lord, I was shocked when I read today's readings. But You taught me to be realistic. After the Christmas euphoria, You put me down with both feet on the ground. Thank You. Thank You in a special way for the reassuring message of Your continual presence in my life, especially when life becomes difficult.
St. Stephen, martyr, pray for us.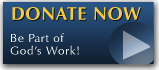 The FEAST is one of the happiest places on earth.

Click Here to find a Feast near you!
KERYGMA TV! is BACK
KERYGMA TV is on a new time slot and new channel Sundays 8 a.m. at IBC 13
Need Counseling? No Landline?
Now, you can use your mobile phone to call a friend for counseling at 09228407031. Or you may call our landlines 7266728, 7264709, 7259999 Mon-Fri 24-hrs, Sat 6am-5pm, Sun 6am-10am
BO BLOGS!
Go to Bo's Official Site and read his almost daily blog! Its not news, but thoughts and musings of Bo Sanchez. Get to know Bo in a more personal way --and find out what it means to live the life of a preacher. You get to enrich your faith as well.
DONATION
Remember to always donate your "first fruits"-not the last. Click on the "Donation" Box under the members menu - and you'll even see links to the nearest branches of the Banks where you can deposit.