READINGS for 2008-12-25
Solemnity of the Lord's Nativity
tO bE WIth thE ONE YOu LOvE
But you shall be called "My Delight…" – Isaiah 62:4
Back in college, I courted this girl. We got stuck in heavy traffic for more than 30 minutes in one spot. She asked me if I was alright because I was driving. I replied, "Yes, I'm OK. Actually, I wouldn't mind if this traffic jam didn't end… because I'm with you now."
What can I say? I was in love.
An officemate of mine used to commute four hours to work — one way — every single day. She'd go home late to let the rush hour pass. She'd arrive home at midnight, stay for about two hours, and then it would be time for her to go back to work.
I asked her why she didn't just rent a place somewhere in the area. It didn't seem worth it to travel all the way to stay home for such a short time. She said, "It's worth it. At least I get to see my family." I said, "Yeah, but aren't they already asleep by the time you get home?" She replied, "That's OK. I peek into their room when I get home. That's enough for me."
What can I say? She loves her family. Dearly.
Today we celebrate the bizarre act of a God who abandoned the comfort and majesty of His throne and traveled all the way from heaven to be one with us.
What can I say…
George Gabriel
Have you thought— really thought about how desperate God is to be with you?
Lord, may I always delight in You as You delight in me.
Let us be committed to walking in the light of the Lord. This may sound a somewhat clichéd statement but I do not apologize for this. There is a very important truth at stake here. We either believe that God wants us to live in the light of His truth without compromise or we do not. The only test of our decision in this matter is the witness of our lives. Do we witness to the victory of Jesus over the powers of sin in the way we live, or are our lives so compromised it is difficult to see how we are any different to the rest of the world?
Isaiah 52:7-10 (or Isaiah 62:1-5 or Isaiah 9:1-6 or Isaiah 62:11-12)
7
How beautiful upon the mountains are the feet of him who brings glad tidings, announcing peace, bearing good news, announcing salvation, and saying to Zion, "Your God is King!"
8
Hark! Your watchmen raise a cry, together they shout for joy, for they see directly, before their eyes, the LORD restoring Zion.
9
Break out together in song, O ruins of Jerusalem! For the LORD comforts his people, he redeems Jerusalem.
10
The LORD has bared his holy arm in the sight of all the nations; all the ends of the earth will behold the salvation
Psalm 98:1, 2-3, 3-4, 5-6 (3c) (or Psalm 89:4-5, 16-17, 27, 29 (2a) or
Psalm 96:1-2, 2-3, 11-12, 13 or Psalm 97:1, 6, 11-12)
R: All the ends of the earth have seen the saving power of God.
1
Sing to the LORD a new song, for he has done wondrous deeds; his right hand has won victory for him, his holy arm.
2
The LORD has made his salvation known in the sight of the nations he has revealed his justice.
3
He has remembered his kindness and his faithfulness toward the house of Israel. All the ends of the earth have seen the salvation by our God.
4
Sing joyfully to the LORD, all you lands; break into song; sing praise.
5
Sing praise to the LORD with the harp, with the harp and melodious song.
6
With trumpets and the sound of the horn sing joyfully before the King, the LORD.
Whether anthropologists or students and teachers of comparative religion and the followers of other faiths like it or not, the Christian Gospel has a level of truth that is fundamentally different to any other religion that makes it superior to them if it is lived to the full. This is nothing to have pride or grow arrogant about. It is a responsibility to be grasped and lived as a witness to the Good News. This is not only our duty as Christians but a privilege for which we have been chosen.
Hebrews 1:1-6 (or Acts 13:16-17, 22-25 or Titus 2:11-14 or Titus 3:4-7)
1
Brothers and sisters: In times past, God spoke in partial and various ways to our ancestors through the prophets;
2
in these last days, he spoke to us through a son, whom he made heir of all things and through whom he created the universe,
3
who is the refulgence of his glory, the very imprint of his being, and who sustains all things by his mighty word. When he had accomplished purification from sins, he took his seat at the right hand of the Majesty on high,
4
as far superior to the angels as the name he has inherited is more excellent than theirs.
5
For to which of the angels did God ever say: "You are my son; this day I have begotten you"? Or again: "I will be a father to him, and he shall be a son to me"?
6
And again, when he leads the first-born into the world, he says: "Let all the angels of God worship him."
Jesus' beginnings are far from auspicious. He is born to a woman who is not yet married. He is born in a manger or cave where the domestic farm animals shelter. He is laid in a feeding trough for a bed. None of these truths give any indication as to His real identity. Perhaps Jesus is the master of humility because He is born into it. As we reflect upon His humility, let us ask God for the grace to grow in humility ourselves.
John 1:1-18 (or Matthew 1:1-25 or Luke 2:1-14 or Luke 2:15-20)
1
In the beginning was the Word, and the Word was with God, and the Word was God.
2
He was in the beginning with God.
3
All things came to be through him, and without him nothing came to be. What came to be
4
through him was life, and this life was the light of the human race;
5
the light shines in the darkness, and the darkness has not overcome it.
6
A man named John was sent from God.
7
He came for testimony, to testify to the light, so that all might believe through him.
8
He was not the light, but came to testify to the light.
9
The true light, which enlightens everyone, was coming into the world.
10
He was in the world, and the world came to be through him, but the world did not know him.
11
He came to what was his own, but his own people did not accept him.
12
But to those who did accept him he gave power to become children of God, to those who believe in his name,
13
who were born not by natural generation nor by human choice nor by a man's decision but of God.
14
And the Word became flesh and made his dwelling among us, and we saw his glory, the glory as of the Father's only Son, full of grace and truth.
15
John testified to him and cried out, saying, "This was he of whom I said, 'The one who is coming after me ranks ahead of me because he existed before me.' "
16
From his fullness we have all received, grace in place of grace,
17
because while the law was given through Moses, grace and truth came through Jesus Christ.
18
No one has ever seen God. The only Son, God, who is at the Father's side, has revealed him.
think:
As we reflect upon Jesus humility, let us ask God for the grace to grow in humility ourselves.
_________________________________________________________

God's special verse/thought for me today________________
_________________________________________________________

T O D A Y ' S BLESSING LIST
Thank You Lord for:
____________________________________
_______________________________________________________
READ THE BIBLE IN ONE YEAR Zephaniah 1-3
Thomas Aquinas, whose Feast Day is on the 28th of January, is patron saint of all universities and students. He was born in 1225 at Lombardy, Italy. Son of the Count of Aquino, he was educated by Benedictine Monks at Monte Cassino and at the University of Naples. In 1244, Thomas secretly joined the mendicant Dominican friars. In an attempt to keep him out of sight and "deprogram" him, Thomas was abducted by his family and imprisoned for a year. However, he remained firm on his decision ; thus, he rejoined the religious order a year later.
Thomas was ordained priest in 1250. He taught Theology at the University of Paris and in various Italian cities. Along with his defences, commentaries and Bible-related works, Thomas was appointed regent of studies while working on the
Summa Theologica
.
The man experienced a divine revelation on December 6, 1273. He realized that the reality of the Divine Glory is beyond compare his written works. So he decided to abandon the
Summa
. But his works were too scholarly that Pope Leo VIII ordered that they be taught to all Theology students. Thomas was proclaimed Doctor of the Church in 1567.
Thomas Aquinas died on March 7, 1274 at Fossanuova. He was canonized in 1323.
Saint Martina, whose Feast Day is on the 30th of January, was the daughter of a wealthy Christian consul. When left an orphan, the young Martina gave away her riches to the poor and devoted her life in prayer. When she refused to sacrifice to pagan gods, she was tortured and beheaded under the persecution of Alexander Severus in 228 A.D.
Several miracles were associated with Saint Martina's martyrdom but none is with historical value. One writer claimed that the virgin's body bled with milk when she was beheaded, thus, this tale led her to become patroness of nursing mothers.
The relics of this Roman martyr were discovered in a crypt near Mamertime prison, during a church construction project by Pope Urban VIII, on October 25, 1634.
Saint FranciS Xavier Bianchi
Also known as Apostle of Naples, Saint Francis Xavier Bianchi was born in 1743 at Arpino, Italy. He entered the order of the Barnabites in 1757, despite objections from his family, and was ordained priest in 1767.
He served as president of two colleges and devoted his life working for the poor and the abandoned. Because of overwork and the priest's austerities, Saint Francis lost the use of his legs later in life. His condition grew worse until his Barnabite brothers who were expelled from Naples left him behind.
St. Francis Xavier Bianchi died on January 31, 1815 in Naples, Italy and was canonized by Pope Pius XII in 1951.
RECOGNIzE THE CHILD JESUS IN ALL CHILDREN
We have finally reached the birthday of Jesus. We stand in front of the manger and look at the peaceful scene: Mary, Joseph, the shepherds and the Infant Jesus at the center. The birth of Jesus is not a fable. It is a story that really happened in Bethlehem 2,000 years ago. Faith brings us to recognize in that little Child the true Son of God who, out of love, chose to become man. In the face of the little Jesus, we contemplate the face of God, which is revealed in weakness and in the fragile constitution of a child. He reveals all the goodness and infinite beauty of God, the faithfulness and tenderness of the boundless love with which God surrounds each of us. For this reason, we rejoice at Christmas, reliving the same experience as the shepherds of Bethlehem. We celebrate because with Jesus' birth the Father has responded to our desire for truth, forgiveness and peace. And He has responded with such enormous love that He astonishes us. No one could have imagined it if Jesus had not revealed it.
When I visited the Church of the Nativity in Bethlehem for the first time, I was puzzled by the huge church. It has only one entrance, so low that only a child can walk straight through it. We adults have to bend down in order to pass through it. How appropriate to approach the place where God humbled Himself and became a child.
It is said that the entrance was made so low in ancient times to prevent soldiers from entering on their horses and Bedouins on their camels. It was kept that way until today to make all pilgrims aware: If God came down from heaven, we cannot but come down also from our pedestals to live as brothers and sisters, to climb down from our "camels" in order to approach the place where God appeared as a child. May we, therefore, see in every child the humble Child Jesus who invites us to "become like little children" in order to enter one day the Kingdom of God.
Fr. Rudy Horst
What are the pedestals from which I lord it over others, the "camels" I must come down from to be worthy of what Christ has done for me?
Lord, thank You for coming and for becoming one of us. Kneeling at the manger and looking at You as a helpless infant, I feel weighed down
by my pride. I pray that this Christmas will change my attitude. I pray that every child I see will remind me of You and of my task to become small and humble.
St. Anastasia III, martyr, pray for us.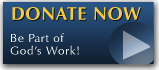 The FEAST is one of the happiest places on earth.

Click Here to find a Feast near you!
KERYGMA TV! is BACK
KERYGMA TV is on a new time slot and new channel Sundays 8 a.m. at IBC 13
Need Counseling? No Landline?
Now, you can use your mobile phone to call a friend for counseling at 09228407031. Or you may call our landlines 7266728, 7264709, 7259999 Mon-Fri 24-hrs, Sat 6am-5pm, Sun 6am-10am
BO BLOGS!
Go to Bo's Official Site and read his almost daily blog! Its not news, but thoughts and musings of Bo Sanchez. Get to know Bo in a more personal way --and find out what it means to live the life of a preacher. You get to enrich your faith as well.
DONATION
Remember to always donate your "first fruits"-not the last. Click on the "Donation" Box under the members menu - and you'll even see links to the nearest branches of the Banks where you can deposit.