READINGS for 2008-12-21
"For with God nothing is impossible." – Luke 1:37
Maria (not her real name) and I are both single. We're in our early 50s and surviving economically, although she's a little better off than me financially.
One day, she grabbed my hand as I came out of the supermarket. "Hey, let's join the Handmaids," she said. "They give out housing to singles like us." We talked for an hour right there in the parking lot as she gave me details and tried to convince me. But I declined, telling her that I had a Big God who was taking care of me.
Maria is not the only one concerned about my future. Many of my friends are. But ever since the Lord called me to leave my job and serve Him many years ago, He always has been faithful in providing for me. Just recently, when I needed an operation I couldn't really afford, many people helped me financially without my asking. This is just one of the many experiences I have of God's providence.
I believe that as long as we're tuned in to God's will as we follow His leading in our decisions, even what appears impossible becomes possible.
Cristy Galang
Am I afraid to do what I feel God is telling me?
I know, Lord, that Your ways and Your thoughts are not human because You are not human; You are God. Build my faith, Lord, so I will obey Your divine will.
1ST READING
There is a very simple lesson to be learned from today's Reading, namely that it is only by the power and grace of God that anything that moves us towards salvation is accomplished. There is something within us all that wants to fight this truth but it is a waste of time and energy, and will only lead to disappointment. We may as well resign ourselves gracefully to a life of humility and gratitude to God for salvation. It is a much simpler and more successful path to walk.
1
When King David was settled in his palace, and the LORD had given him rest from his enemies on every side,
2
he said to Nathan the prophet, "Here I am living in a house of cedar, while the ark of God dwells in a tent!"
3
Nathan answered the king, "Go, do whatever you have in mind, for the LORD is with you."
4
But that night the LORD spoke to Nathan and said
5
"Go, tell my servant David, 'Thus says the LORD Should you build me a house to dwell in?
8
"Now then, speak thus to my servant David, 'The LORD of hosts has this to say: It was I who took you from the pasture and from the care of the flock to be commander of my people Israel.
9
I have been with you wherever you went, and I have destroyed all your enemies before you. And I will make you famous like the great ones of the earth.
10
I will fix a place for my people Israel; I will plant them so
that they may dwell in their place without further disturbance. Neither shall the wicked continue to afflict them as they did of old,
11
since the time I first appointed judges over my people Israel. I will give you rest from all your enemies. The LORD also reveals to you that he will establish a house for you.
16
Your house and your kingdom shall endure forever before me; your throne shall stand firm forever.' "
Psalm 89:2-3, 4-5, 27, 29
R: (2a) Forever I will sing the goodness of the Lord.
1 [2]
The promises of the LORD I will sing forever; through all generations my mouth shall proclaim your faithfulness.
2 [3]
For
you have said, "My kindness is established forever"; in heaven you have confirmed your faithfulness.
(R)
3 [4]
"I have made a covenant with my chosen one, I have sworn to David my servant
4 [5]
Forever will I confirm your posterity and establish your throne for all generations."
(R)
26 [27]
"He shall say of me, 'You are my father, my God, the rock, my savior.'
28 [29]
Forever I will maintain my kindness toward him, and my covenant with him stands firm."
(R)
The phrase we read here "obedience of faith" is very important to the overall understanding of Paul's Letter to the Romans. Everything he writes is meant to be interpreted with this thought in mind, as it summarizes for Paul what he sees as the basis for the outworking of our daily Christian lives. Without the "obedience of faith," it is impossible to implement the will of God in our lives.
25
Brothers and sisters: To him who can strengthen you, according to my gospel and the proclamation of Jesus Christ, according to the revelation of the mystery kept secret for long ages
26
but now manifested through the prophetic writings and, according to the command of the eternal God, made known to all nations to bring about the obedience of faith,
27
to the only wise God, through Jesus Christ be glory forever and ever. Amen.
A few days before Christmas, we are asked to reflect upon the request of God to Mary and her answer to His will for her life. Mary is the perfect human example, after Jesus, of obedience to the Father's will. It might do us good to reflect a little upon the cost to Mary of her obedience. She would have been shunned by her relatives for being pregnant out of wedlock for a start. Yet, knowing this suffering and much more was to be hers if she said, "Yes," she willingly surrendered all to God's will.
26
The angel Gabriel was sent from God to a town of Galilee called Nazareth,
27
to a virgin betrothed to a man named Joseph, of the house of David, and the virgin's name was Mary.
28
And coming to her, he said, "Hail, favored one! The Lord is with you."
29
But she was greatly troubled at what was said and pondered what sort of greeting this might be.
30
Then the angel said to her, "Do not be afraid, Mary, for you have found favor with God.
31
Behold, you will conceive in your womb and bear a son, and you shall name him Jesus.
32
He will be great and will be called Son of the Most High, and the Lord God will give him the throne of David his father,
33
and he will rule over the house of Jacob forever, and of his kingdom there will be no end."
34
But Mary said to the angel, "How can this be, since I have no relations with a man?"
35
And the angel said to her in reply, "The holy Spirit will come upon you, and the power of the Most High will overshadow you. Therefore the child to be born will be called holy, the Son of God.
36
And behold, Elizabeth, your relative, has also conceived a son in her old age, and this is the sixth month for her who was called barren;
37
for nothing will be impossible for God."
38
Mary said, "Behold, I am the handmaid of the Lord. May it be done to me according to your word." Then the angel departed from her.
think:
Knowing that suffering and much more was to be hers if she said, "Yes," Mary willingly surrendered all to God's will.
_________________________________________________________

God's special verse/thought for me today________________
_________________________________________________________

T O D A Y ' S BLESSING LIST
Thank You Lord for:
____________________________________
_______________________________________________________
READ THE BIBLE IN ONE YEAR Micah 1-3
Things to be grateful for from the past week
________________________________________________________________
________________________________________________________________
_________________________________________________________________
Things to ask God for in the coming week
________________________________________________________________
_________________________________________________________________
________________________________________________________________
Most important word God told me this week
________________________________________________________________
________________________________________________________________
________________________________________________________________
DOES HUMANITY REALLY AWAIT A SAVIOR?
The fourth candle in our Advent wreath has been lit. "The Lord is at hand: come let us adore Him." With this invocation, the liturgy invites us in these last days of Advent to draw close as though on tiptoes to the cave of Bethlehem, where the extraordinary event took place that changed the course of history.
On Christmas Eve, we will place ourselves once again before the crib to contemplate the "Word made flesh." The Creator of the universe, out of love, came to make His dwelling among men. In the Letter to the Philippians, St. Paul affirms that Christ, "Though He was in the form of God, did not count equality with God a thing to be grasped, but emptied Himself,
taking the form of a servant, being born in the likeness of men" (2:6).
The Savior came as a light that enlightens all men, says John the Evangelist, "and his own people received him not" (John 1:9, 11). However, he adds: "But to all who received Him … He gave power to become children of God" (1:12). The promised light enlightened the hearts of those who persevered in vigilant and active expectation. The liturgy of Advent exhorts us also to be sober and vigilant. In fact, by being vigilant in prayer, we will be able to recognize and receive the splendor of Christ's Christmas.
One question bothers me: Does humanity today still await a Savior? Many live as if He did not exist and, worse still, as if He were an "obstacle" that must be removed. Even among believers, there are some who allow themselves to be drawn by seductive talk and distracted by deceitful doctrines that propose illusory shortcuts to attain happiness. However, despite today's situations and perhaps because of them, today's humanity seeks a way of renewal, of salvation, and awaits, sometimes unconsciously, the coming of the Lord, the only true Redeemer of all men. And for His coming into our troubled world we pray in these last days of Advent.
Fr. Rudy Horst
How can I make these last days before Christmas truly meaningful so that Christ will be the center of my celebration?
Lord, in the frenzy and rush before Christmas, teach me to be still. Let me concentrate on You and Your coming into my life. I need You as my Savior in this troubled world.
St. Peter Canisius, priest and doctor of theChurch, pray for us.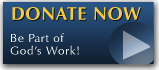 The FEAST is one of the happiest places on earth.

Click Here to find a Feast near you!
KERYGMA TV! is BACK
KERYGMA TV is on a new time slot and new channel Sundays 8 a.m. at IBC 13
Need Counseling? No Landline?
Now, you can use your mobile phone to call a friend for counseling at 09228407031. Or you may call our landlines 7266728, 7264709, 7259999 Mon-Fri 24-hrs, Sat 6am-5pm, Sun 6am-10am
BO BLOGS!
Go to Bo's Official Site and read his almost daily blog! Its not news, but thoughts and musings of Bo Sanchez. Get to know Bo in a more personal way --and find out what it means to live the life of a preacher. You get to enrich your faith as well.
DONATION
Remember to always donate your "first fruits"-not the last. Click on the "Donation" Box under the members menu - and you'll even see links to the nearest branches of the Banks where you can deposit.