READINGS for 2008-12-16
Son, go out and work in the vineyard today. He said: "I will not," but afterwards changed his mind and went. – Matthew 21:28-29
For three years, I was a holdout when it came to spiritual activities. While most of my co-workers had joined the Charismatic
renewal, I declined invitations to Life in the Spirit seminars thinking that I was already religiously self-reliant. But an encounter with Jesus changed my heart and, after that, I regretted wasting those three years.
Now, 16 years into the renewal movement, the richness of my experience and working in Jesus' vineyard have made my life more complete. From temporal priorities, I've refocused on those that have eternal impact on my life. Because of working in His vineyard, my attitude towards life has transformed from being religious and ritualistic to always having a spiritual outlook. I seriously look at my business as something that God has entrusted to me as His steward. That's why whatever income I get from the business I plow back to doing good works. Consequently, the business is blessed even more. So much more, in fact!
Working in God's vineyard is the best thing that has happened to me.
Rolly España
Have you declined an invitation to encounter Jesus? Don't. Or you'll miss making your life more complete and full.
Lord Jesus, thank You for touching my heart with Your Spirit. Lead me always by Your Spirit.
1ST READING
The day will come when all around us is perfection. This is the day when eternal life dawns on the lives of the People of God. This is the day we are all looking forward to in hope and faith. This day will be the day of salvation when sin will be banished and we will all be united with God forever. Let us all be committed to doing our bit to bring this day into being through obedience to God and His will.
1
Thus says the LORD: Woe to the city, rebellious and polluted, to the tyrannical city!
2
She hears no voice, accepts no correction; in the LORD she has not trusted, to her God she has not drawn near.
9
For then I will change and purify the lips of the peoples, that they all may call upon the name of the LORD, to serve him with one accord;
10
from beyond the rivers of Ethiopia and as far as the recesses of the North, they shall bring me offerings.
11
On that day you need not be ashamed of all your deeds, your rebellious actions against me; for then will I remove from your midst the proud braggarts, and you shall no longer exalt yourself on my holy mountain.
12
But I will leave as a remnant in your midst a people humble and lowly, who shall take refuge in the name of the LORD;
13
the remnant of Israel. They shall do no wrong and speak no lies; nor shall there be found in their mouths a deceitful tongue; they shall pasture and couch their flocks with none to disturb them.
Psalm 34:2-3, 6-7, 17-18, 19 and 23
R: The Lord hears the cry of the poor.
1 [2]
I will bless the LORD at all times; his praise shall be ever in my mouth.
2 [3]
Let my soul glory in the LORD; the lowly will hear me and be glad.
(R)
5 [6]
Look to him that you may be radiant with joy, and your faces may not blush with shame.
6 [7]
When the poor one called out, the LORD heard, and from all his distress he saved him.
(R)
16 [17]
The LORD confronts the evildoers, to destroy remembrance of them from the earth.
17 [18]
When the just cry out, the LORD hears them, and from all their distress he rescues them.
(R)
18 [19]
The LORD is close to the brokenhearted; and those who are crushed in spirit he saves.
22 [23]
The LORD redeems the lives of his servants; no one incurs guilt who takes refuge in him.
(R)
Ultimately, it is obedience and not words that count for everything in our lives of faith. It is easy to say that we will do something. It means everything to actually go ahead and do it! Actions will always speak louder than words because it is in our actions that we actually commit ourselves to a particular cause or movement. It is all very well to be an armchair critic or follower of a movement but it means very little. If we truly believe in a cause then we will be willing to give our lives for it. This especially applies to the Gospel.
28
Jesus said to the chief priests and the elders of the people: "What is your opinion? A man had two sons. He came to the first and said, 'Son, go out and work in the vineyard today.'
29
He said in reply, 'I will not,' but afterwards he changed his mind and went.
30
The man came to the other son and gave the same order. He said in reply, 'Yes, sir,' but did not go.
31
Which of the two did his father's will?" They answered, "The first." Jesus said to them, "Amen, I say to you, tax collectors and prostitutes are entering the kingdom of God before you.
32
When John came to you in the way of righteousness, you did not believe him; but tax collectors and prostitutes did. Yet even when you saw that, you did not later change your minds and believe him."
think
:
If we truly believe in a cause then we will be willing to give our lives for it. This especially applies to the Gospel.
_________________________________________________________

God's special verse/thought for me today________________
_________________________________________________________

T O D A Y ' S BLESSING LIST
Thank You Lord for:
____________________________________
_______________________________________________________
READ THE BIBLE IN ONE YEAR Joel 1-4
DOING IS MORE IMPORTANT THAN FEELING
Today, we finally enter the last period of preparation for Christmas. Especially on this first day of the
Misa de Gallo
, our churches are crowded—overcrowded even.
The
Misa de Gallo
is actually a Mass in honor of the Blessed Virgin Mary. The Church wants to accompany Mary during her last days before giving birth, and honor and praise her for being so faithful to God's plans.
But in the liturgy, this day still belongs to the first part of Advent. The gospel reading asks us once more a serious question: With whom of the two sons can we identify? Is our response to God pious, deferential but insincere, or hesitant and unwilling at first but we do what we are told in the end?
The parable captures the difference between the superficial religion the prophet Zephaniah condemns in the first reading and the inner faith he sees in the small remnant of pious people in the land.
Some people remain teenagers all their lives. They have only to find themselves confronted with a commandment of God or of the Church, or of a new law or local ordinance and they immediately react and rebel against it. What is important is that in the end, we do what was told us. This is the point Jesus makes in the parable of the two sons. Profound Bible sharing, moving recollections and retreats, faithful attendance of all nine Aguinaldo Masses, all that is very good and helpful. But it does not yet make us disciples of Jesus and obedient children of God.
Jesus tells us today that we are real disciples when we do the will of His Father, when we do what He has commanded us. Remember His words, "Not every one who says to me, 'Lord, Lord,' shall enter the Kingdom of heaven, but he who does the will of my Father who is in heaven." If we apply this to our preparation for Christmas, we must say: The depth of our Christmas celebration will not be measured by the songs we sing and the sentimental feelings that fill us, but by the extent to which we reach out to others and share the love of God.
Fr. Rudy Horst
What will I do today and in the days to come to do the will of my heavenly Father?
Lord, how often have I said yes to You but not done what You told me. How superficial was I in my faith and religious practice? This season will be a good opportunity to finally do what is important to You: reach out and help the helpless.
St. Ado of Vienne, archbishop and scholar, pray for us.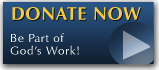 The FEAST is one of the happiest places on earth.

Click Here to find a Feast near you!
KERYGMA TV! is BACK
KERYGMA TV is on a new time slot and new channel Sundays 8 a.m. at IBC 13
Need Counseling? No Landline?
Now, you can use your mobile phone to call a friend for counseling at 09228407031. Or you may call our landlines 7266728, 7264709, 7259999 Mon-Fri 24-hrs, Sat 6am-5pm, Sun 6am-10am
BO BLOGS!
Go to Bo's Official Site and read his almost daily blog! Its not news, but thoughts and musings of Bo Sanchez. Get to know Bo in a more personal way --and find out what it means to live the life of a preacher. You get to enrich your faith as well.
DONATION
Remember to always donate your "first fruits"-not the last. Click on the "Donation" Box under the members menu - and you'll even see links to the nearest branches of the Banks where you can deposit.