READINGS for 2008-12-15
"How goodly is your tents, O Jacob; your encampments O Israel! They are like gardens beside the stream." – Numbers 24:5-6a
Two years ago today was the eve of the blessing of our new house. Each time we reminisce about the house blessing, we are in awe at how God moved to bless us with this home.
We never dreamed of a house like this one. We remember how a broker scolded us during our first attempt to buy a land only to end up buying a far better parcel of land. When we bought the land where our house now stands, we didn't have enough money. And when it came to the construction, we projected we'd need 12 months to generate the cash for it. But the Lord had blessed us so much that we were able to generate the money we needed in four months' time.
Up to the very end, the Lord continued to provide. Even if December is a busy time for priests, he sent the perfect messenger to bless our house. This same priest is now working with us to start a ministry in our neighborhood.
Lord, we dedicate this house to You.
Donna España
Do you doubt the generosity of our God? Put your faith in Him and He will surely move.
Lord, You give us an earthly dwelling place but it is Your heavenly mansion we desire.
Balaam foresees a time when the lands of the People of God will stretch far and wide; over hills and valleys with much stock and crops. This prophecy of land and wealth sits well with the promises God has given Abraham, and thus would have been an encouragement to the people in their trials and struggles through their desert sojourn.
2
When Balaam raised his eyes and saw Israel encamped, tribe by tribe, the spirit of God came upon him,
3
and he gave voice to his oracle. The utterance of Balaam, son of Beor, the utterance of the man whose eye is true,
4
The utterance of one who hears what God says, and knows what the Most High knows, Of one who sees what the Almighty sees, enraptured, and with eyes unveiled
5
How goodly are your tents, O Jacob; your encampments, O Israel!
6
They are like gardens beside a stream, like the cedars planted by the LORD.
7
His wells shall yield free-flowing waters, he shall have the sea within reach; His king shall rise higher than, and his royalty shall be exalted.
15
Then Balaam gave voice to his oracle: The utterance of Balaam, son of Beor, the utterance of the man whose eye is true,
16
The utterance of one who hears what God says, and knows what the Most High knows, Of one who sees what the Almighty sees, enraptured and with eyes unveiled.
17
I see him, though not now; I behold him, though not near: A star shall advance from Jacob, and a staff shall rise from Israel.
Psalm 25:4-5ab, 6 and 7bc, 8-9
R: Teach me your ways, O Lord.
4
Your ways, O LORD, make known to me; teach me your paths,
5
guide me in your truth and teach me, for you are God my savior.
(R)
6
Remember that your compassion, O LORD, and your kindness are from of old.
7
In your kindness remember me, because of your goodness, O LORD.
(R)
8
Good and upright is the LORD; thus he shows sinners the way.
9
He guides the humble to justice, he teaches the humble his way.
(R)
Jesus is not trying to be contrary. He is simply attempting to elicit the starting point of the original question. That is, what is behind the question of the chief priests and the elders of the people? Jesus recognizes immediately that their intentions are not good and that it is a loaded question. The same will be true of all who conspire to attack or defeat goodness. There is no legitimate way to question the benefit of goodness and thus Jesus is not obliged to answer any of the questions put to Him of this nature.
23
When Jesus had come into the temple area, the chief priests and the elders of the people approached him as he was teaching and said, "By what authority are you doing these things? And who gave you this authority?"
24
Jesus said to them in reply, "I shall ask you one question, and if you answer it for me, then I shall tell you by what authority I do these things.
25
Where was John's baptism from? Was it of heavenly or of human origin?" They discussed this among themselves and said, "If we say 'Of heavenly origin,' he will say to us, 'Then why did you not believe him?'
26
But if we say, 'Of human origin,' we fear the crowd, for they all regard John as a prophet."
27
So they said to Jesus in reply, "We do not know." He himself said to them, "Neither shall I tell you by what authority I do these things."
think
:
There is no legitimate way to question the benefit of goodness.
_________________________________________________________

God's special verse/thought for me today________________
_________________________________________________________

T O D A Y ' S BLESSING LIST
Thank You Lord for:
____________________________________
_______________________________________________________
READ THE BIBLE IN ONE YEAR Hosea 12-14
GOD'S PLANS CANNOT BE CROSSED
Advent is a time for serious spiritual exercises and growth. But let's not forget that Advent is also a joyful time. Let's look at the first reading. After reading it you may say, "What's so joyful about this poems of Balaam? Isn't this prophecy about a star from Jacob a serious prediction of Jesus' birth?" So it seems. The liturgy collects several incidents and oracles from the Old Testament that the early Church thought to be pointing toward Christ. The humorous episode of the strange prophet Balaam was also chosen.
When Moses and the Israelites approached Moab, King Balak felt threatened. He hired and paid the freelance prophet Balaam to curse Israel. But as much as Balaam wanted to utter curses to earn his money, only blessings came from his lips. The fairytale-like story makes fun of pagan prophets and stresses that they can do nothing against the people of the Only One.
Our reading is taken from the fourth futile attempt when Balaam finally announced that a star and a staff would emerge from Jacob (Israel) that would destroy Moab. What does this mean? On hindsight, star and staff emerging from Jacob meant King David will unite the tribes, will defeat the enemies and will establish Jerusalem as capital. Since David was born in Bethlehem – as Jesus was about a thousand years later – the early Church saw in the star and staff not only David but the King of kings also born in Bethlehem — the Messiah, Jesus Christ.
The profound meaning of the funny incident is: Who can oppose God? All attempts to cross the plans of God for mankind's salvation are futile. This theme continues in the New Testament: Mary and Joseph did not find a place in the inn; King Herod tried to kill the infant Jesus – all were in vain. God is more powerful than kings and oppressive regimes. This message gives us consolation when we face obstacles to our faith and to the work of the Church. In the end the safest place is close to God, close to Christ, who will in the end defeat all that is evil.
Fr. Rudy Horst
What do I think when I hear about the problems of the Church here or in Western countries? Do I feel afraid? Do I make an effort to trust
that the Church and my faith is in the hands of an almighty God?
Lord, I often feel scared. I focus so easily on difficulties and obstacles instead of Your power. The story of Balaam is a good lesson for me to trust You more than ever. May this trust never be shaken again.
St. Mary di Rosa, pray for us.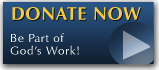 The FEAST is one of the happiest places on earth.

Click Here to find a Feast near you!
KERYGMA TV! is BACK
KERYGMA TV is on a new time slot and new channel Sundays 8 a.m. at IBC 13
Need Counseling? No Landline?
Now, you can use your mobile phone to call a friend for counseling at 09228407031. Or you may call our landlines 7266728, 7264709, 7259999 Mon-Fri 24-hrs, Sat 6am-5pm, Sun 6am-10am
BO BLOGS!
Go to Bo's Official Site and read his almost daily blog! Its not news, but thoughts and musings of Bo Sanchez. Get to know Bo in a more personal way --and find out what it means to live the life of a preacher. You get to enrich your faith as well.
DONATION
Remember to always donate your "first fruits"-not the last. Click on the "Donation" Box under the members menu - and you'll even see links to the nearest branches of the Banks where you can deposit.