READINGS for 2008-12-12
Feast of our Lady of Guadalupe
"But wisdom is vindicated by her works." - Matthew 11:19
As I sat there during that dinner with old friends, I couldn't help but be amazed at how God had moved in my life.
Before I met the Lord, I was the typical teenager. I spent late nights out partying, cheated in exams, smoked cigarettes and tried drinking just to be "in."
After my Life in the Spirit Seminar, by God's grace, I gave up all my vices almost instantly. I busied myself with community life, getting to know the Lord and serving Him. I felt different, to the point of being alienated from my friends. I could almost see it on their faces: "How could someone like her totally change?"
Sitting in this circle once again and hearing them share, I thanked the Lord for leading me early on in life. Looking back, I saw how His wisdom was vindicated in my life. Although it's not free from disappointments, it's certainly permeated with meaning and hope.
I left that get-together with a burden to pray that my friends would find the Lord. After all, it's only Him who can turn even our mistakes into good.
Lallaine Gogna
Who are the family and friends you wish to bring to a personal relationship with the Lord? What have you been doing to achieve this end?
I close my eyes and think of all those who need You the most right now, Lord. Touch them in a special way. Use me to do so this day. Amen.
We celebrate today the Feast of our Lady of Guadalupe, an appearance of Mary in Mexico in the 16th century that was instrumental in the conversion of many of the Mexican peoples. The Catholic church has had a troubled history in Mexico in its relation with the political powers. So let us pray today for the Mexican Church that it would become an ever vibrant witness to the truth and love of God to its people and to the whole of the Americas and the world.
Isaiah 48:17-19 (or Revelation 11:19; 12:1-6, 10 or Revelation 2:14-17)
17
Thus says the LORD, your redeemer, the Holy One of Israel I, the LORD, your God, teach you what is for your good, and lead you on the way you should go.
18
If you would hearken to my commandments, your prosperity would be like a river, and your vindication like the waves of the sea;
19
your descendants would be like the sand, and those born of your stock like its grains, their name never cut off or blotted out from my presence.
Psalm 1:1-2, 3, 4 and 6 (or Judith 13:18, 19)
R: Those who follow you. Lord, will have the light of life.
1
Blessed the man who follows not the counsel of the wicked nor walks in the way of sinners, nor sits in the company of the insolent,
2
but delights in the law of the LORD and meditates on his law day and night.
(R)
3
He is like a tree planted near running water, that yields its fruit in due season, and whose leaves never fade. Whatever he does, prospers.
(R)
4
Not so the wicked, not so; they are like chaff which the wind drives away.
6
For the LORD watches over the way of the just, but the way of the wicked vanishes.
Why is it that we can be so contrary at times? It must be so frustrating for God to have to deal with this sort of vacillating in the lives of His people. Let us seek to remove ourselves from the roller-coaster faith of people who live by their feelings alone and recognize that faith is all about a decision to follow Jesus and get on with the serious business of becoming a true disciple of Jesus.
Matthew 11:16-19 (or Luke 1:39-47 or Luke 1:26-38)
16
"To what shall I compare this generation? It is like children who sit in marketplaces and call to one another,
17
'We played the flute for you, but you did not dance, we sang a dirge but you did not mourn.'
18
For John came neither eating nor drinking, and they said, 'He is possessed by a demon.'
19
The Son of Man came eating and drinking and they said, 'Look, he is a glutton and a drunkard, a friend of tax collectors and sinners.' But wisdom is vindicated by her works."
think:
Let us seek to remove ourselves from the roller-coaster faith of people who live by their feelings alone.
_________________________________________________________

God's special verse/thought for me today________________
_________________________________________________________

T O D A Y ' S BLESSING LIST
Thank You Lord for:
____________________________________
_______________________________________________________
READ THE BIBLE IN ONE YEAR Hosea 1-4
The image of Our Lady of Guadalupe has brown complexion and her features are not European (actually, Mary was not a European but an Asian woman), quite different from that in Lourdes or Fatima. After Mary appeared three times between December 9 and 12 in 1531 to St. Juan Diego, life in Mexico changed dramatically. Thousands of Aztecs converted to Catholicism, and the natives were finally acknowledged as human beings. Here's an interesting background to the apparitions.
In Genesis, we read that Noah had three sons — Shem, Ham and Japheth — "and from them the whole earth was peopled" (Genesis 9:19). It was understood that Shem's descendants were the Semites, Ham's descendants were those in Egypt and the surrounding countries, while Japheth's descendants lived in Asia Minor and on the Mediterranean islands. When the Spaniards landed in the newly discovered America in the 15th century, they found brown people, half-naked, and speaking an unknown language. They could not be descendants either of Shem, Ham, or Japheth, so the conquerors concluded that these creatures were animals and did not have a human soul. That was the reason for the horrible abuse of the Indios.
When Our Lady appeared at Guadalupe with Indio features, she acknowledged them to be her children also. Six years later, Pope Paul III officially declared the Indians "to be real human beings and capable of receiving the Catholic faith."
Our Lady's message to St. Juan Diego is as consoling and encouraging for us as it was for him: "I am your merciful Mother, the Mother of all... those who love me, of those who cry to me, of those who have confidence in me... Do not be troubled or weighed down with grief. Do not fear any illness...anxiety or pain. Am I not here who am your Mother?" We thank Pope Pius XI for declaring Our Lady of Guadalupe patroness of the Philippines. With such a patroness, what are we afraid of?
Fr. Rudy Horst
Is my devotion to Our Lady genuine? Does it lead me to a deeper love of Christ?
Lord, we thank and praise You for giving us Mary as our heavenly Mother. As she took care of the downtrodden natives in Mexico, she takes care of us in our sufferings and needs. Listen to her intercessions and prayers for us and bless us with Your mercy and love.
Our Lady of Guadalupe, pray for us.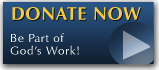 The FEAST is one of the happiest places on earth.

Click Here to find a Feast near you!
KERYGMA TV! is BACK
KERYGMA TV is on a new time slot and new channel Sundays 8 a.m. at IBC 13
Need Counseling? No Landline?
Now, you can use your mobile phone to call a friend for counseling at 09228407031. Or you may call our landlines 7266728, 7264709, 7259999 Mon-Fri 24-hrs, Sat 6am-5pm, Sun 6am-10am
BO BLOGS!
Go to Bo's Official Site and read his almost daily blog! Its not news, but thoughts and musings of Bo Sanchez. Get to know Bo in a more personal way --and find out what it means to live the life of a preacher. You get to enrich your faith as well.
DONATION
Remember to always donate your "first fruits"-not the last. Click on the "Donation" Box under the members menu - and you'll even see links to the nearest branches of the Banks where you can deposit.