READINGS for 2008-12-06
GIFts OuGht tO bE shARED, NOt KEPt
Without cost you have received; without cost you are to give. – Matthew 10:8
There are two precious items in my purse. The first item is a note from a friend who knew about my financial burden and gave me P50,000 pesos. Her note says: "This is a gift from God. You never asked for it… I just happened to be the instrument in letting you know He is holding you in His arms right now. As a friend, remember that I love you but God loves you more!"
The other item is also a note, this time from someone I helped in her time of need: "I am speechless…can't describe the joy you've brought me. Thanks a lot! I know God is watching over you." I kept these notes through the years as a reminder of God's unfailing love and goodness.
All of us have been recipients of the most precious gifts on earth. What are we doing about them? When we receive something from God, we ought to be able to give it to somebody else. And it's not just material things but any kind of help we can lend. The more we share what God has given us, the more He will give us blessings to share!
Jane Gonzales
How are people treating you? Probably the same way you are treating them.
Dearest Lord, thank You for Your constant love and generosity. May I always share with joy the blessings You continue to shower upon me.
Amen.
Great trials require a great Savior and we have One in Jesus! Isaiah is encouraging the people to have faith and to be more attentive to the voice of the Lord in their given situation. It is not always easy to find the Lord in the midst of the mess of our lives but He is there, somewhere. We should never despair but continue to search and oh how great will be the rejoicing when we discover Him.
19
Thus says the LORD GOD the Holy One of Israel: O people of Zion, who dwell in Jerusalem, no more will you weep; he will be gracious to you when you cry out, as soon as he hears he will answer you.
20
The Lord will give you the bread you need and the water for which you thirst. No longer will your Teacher hide himself, but with your own eyes you shall see your Teacher,
21
while from behind, a voice shall sound in your ears "This is the way; walk in it," when you would turn to the right or to the left.
22
And you shall consider unclean your silver-plated idols and your gold-covered images; you shall throw them away like filthy rags to which you say, "Begone!"
23
He will give rain for the seed that you sow in the ground, and the wheat that the soil produces will be rich and abundant. On that day your cattle will graze in spacious meadows;
24
the oxen and the asses that till the ground will eat silage tossed to them with shovel and pitchfork.
25
Upon every high mountain and lofty hill there will be streams of running water. On the day of the great slaughter, when the towers fall,
26
the light of the moon will be like that of the sun and the light of the sun will be seven times greater [like the light of seven days]. On the day the LORD binds up the wounds of his people, he will heal the bruises left by his blows.
R: Blessed are all who wait for the Lord.
1
Praise the LORD, for he is good; sing praise to our God, for he is gracious; it is fitting to praise him.
2
The LORD rebuilds Jerusalem; the dispersed of Israel he gathers. (R)
3
He heals the brokenhearted and binds up their wounds.
4
He tells the number of the stars; he calls each by name. (R)
5
Great is our Lord and mighty in power to his wisdom there is no limit.
6
The LORD sustains the lowly; the wicked he casts to the ground. (R)
The Gospel of Jesus does not go out to the whole world without our participation. Jesus' love for us has given us a share in His mission, the greatest of all missions in all history. What a privilege it is to share in the responsibility to bring the Good News of salvation to the whole world. Let us never deny ourselves this role and see it as an affirmation of our human dignity.
Matthew 9:35–10:1, 5a, 6-8
35
Jesus went around to all the towns and villages, teaching in their synagogues, proclaiming the gospel of the kingdom, and curing every disease and illness.
36
At the sight of the crowds, his heart was moved with pity for them because they were troubled and abandoned, like sheep without a shepherd.
37
Then he said to his disciples, "The harvest is abundant but the laborers are few;
38
so ask the master of the harvest to send out laborers for his harvest."
10:
1
Then he summoned his twelve disciples and gave them authority over unclean spirits to drive them out and to cure every disease and every illness.
5
Jesus sent out these twelve after instructing them thus,
6
"Go rather to the lost sheep of the house of Israel.
7
As you go, make this proclamation: 'The kingdom of heaven is at hand.'
8
Cure the sick, raise the dead, cleanse lepers, drive out demons. Without cost you have received; without cost you are to give."
think:
The Gospel of Jesus does not go out to the whole world without our participation.
_________________________________________________________

God's special verse/thought for me today________________
_________________________________________________________

T O D A Y ' S BLESSING LIST
Thank You Lord for:
____________________________________
_______________________________________________________
READ THE BIBLE IN ONE YEAR Ezekiel 45-48
Today, the Church honors St. Nicholas. He is the patron of Greece and Russia, of children, seamen, pawnbrokers, and prostitutes.
In Holland and Catholic regions of Germany, St. Nicholas still delivers presents to deserving children. In my hometown of Cologne, one could meet many "bishops" visiting children in different houses in the evening of December 5. As kids, we wrote a letter to the Christchild containing our wishes for Christmas and put it on a plate near the window in the evening. In the morning, the letter is gone and the plate would be full of cookies, sweets, apples and oranges. And we knew: St. Nicholas had passed by during the night and would deliver the letter to the Child Jesus.
It is amazing that this saint had such a tremendous influence and appeal throughout the world when all we know for a fact is that he was bishop of Myra sometime in the fourth century, a provincial capital in what is now southern Turkey. He participated in the First Ecumenical Council of the Church, held in 325 at Nicaea, as his name is affixed to the document that declared Jesus as both human and God.
Many legends involving children and young adults have Nicholas as hero. The legends indicate that he must have been an impressive personality, known for his charity, seemingly always done quietly.
It is sad enough that Christmas has been so commercialized. But what about the trivialization of St. Nicholas? It is lamentable indeed that this holy man has become nothing but a jolly good fellow who brings toys and makes kids laugh. As he protected the lives and innocence of young people when he was bishop of Myra, we should honor him today as patron and protector of youngsters whose faith, innocence and lives are threatened by exploitation, violence and poverty.
Fr. Rudy Horst
Could I do something to promote a devotion to the real St. Nicholas, especially among children and young people? What could I do for children in danger, imitating St. Nicholas?
St. Nicholas, on this your feast, we pray to you. As you have done when you were bishop, we ask you to continue to protect our children from all harm. Intercede for all those who are in danger of losing their innocence and even their life due to oppressive forces in a society where poverty is a curse.
St. Nicholas, bishop, pray for us.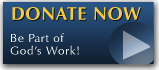 The FEAST is one of the happiest places on earth.

Click Here to find a Feast near you!
KERYGMA TV! is BACK
KERYGMA TV is on a new time slot and new channel Sundays 8 a.m. at IBC 13
Need Counseling? No Landline?
Now, you can use your mobile phone to call a friend for counseling at 09228407031. Or you may call our landlines 7266728, 7264709, 7259999 Mon-Fri 24-hrs, Sat 6am-5pm, Sun 6am-10am
BO BLOGS!
Go to Bo's Official Site and read his almost daily blog! Its not news, but thoughts and musings of Bo Sanchez. Get to know Bo in a more personal way --and find out what it means to live the life of a preacher. You get to enrich your faith as well.
DONATION
Remember to always donate your "first fruits"-not the last. Click on the "Donation" Box under the members menu - and you'll even see links to the nearest branches of the Banks where you can deposit.