READINGS for 2008-11-26
"It will lead to your giving testimony." – Luke 21:13
I managed a project for a non-government organization for a short time. After a few months of working in the company, I was surprised to learn I would have to sign project reports with tampered expenses — making it appear that we spent the whole amount when we actually didn't. That's when I tendered my resignation.
When the president talked to me, he admitted that it was a general practice that they wish they could change but couldn't as of the moment. He commended me for my principle and offered me another job that wouldn't put me in a compromising situation. My officemates realized how they had also been party to the company's lies and, later, a manager finally woke up to her own compromises and left the company with a light heart.
There were moments when I was anxious about what I had decided to do, wondering how my officemates and the management would treat me after. But I thought that I would be more ashamed to go to Mass and receive Jesus if I didn't follow what He says. Life becomes ultimately simple when we make Jesus and His words rule us above everything else.
Joy Sosoban
Are we afraid to rock the boat and stand up for what is right? Who are we most afraid of: God or man?
Dear Lord, empower me to be Your living witness.
God is a God of justice and truth. Today's world seems to have lost the desire to really seek the truth and make it a focus of its life. It seems to be content with "what works." That is, the philosophies of pragmatism and utilitarianism rule the day. This is very unfortunate as it means that truth is sidelined very easily in the name of expediency, and this means that critical issues pertaining to the dignity of the human person are often overlooked, or even deliberately ignored, in the name of economic progress and such like.
1
I, John, saw in heaven another sign, great and awe-inspiring: seven angels with the seven last plagues, for through them God's fury is accomplished.
2
Then I saw something like a sea of glass mingled with fire. On the sea of glass were standing those who had won the victory over the beast and its image and the number that signified its name. They were holding God's harps,
3
and they sang the song of Moses, the servant of God, and the song of the Lamb: "Great and wonderful are your works, Lord God almighty. Just and true are your ways, O king of the nations.
4
Who will not fear you, Lord, or glorify your name? For you alone are holy. All the nations will come and worship before you, for your righteous acts have been Revealed."
Psalm 98:1, 2-3ab, 7-8, 9
R: Great and wonderful are all your works, Lord, mighty God!
1
Sing to the LORD a new song, for he has done wondrous deeds; his right hand has won victory for him, his holy arm.
(R)
2
The LORD has made his salvation known in the sight of the nations he has revealed his justice.
3
He has remembered his kindness and his faithfulness toward the house of Israel.
(R)
7
Let the sea and what fills it resound, the world and those who dwell in it;
8
let the rivers clap their hands, the mountains shout with them for joy.
(R)
9
Before the LORD, for he comes, for he comes to rule the earth; he will rule the world with justice and the peoples with equity.
(R)
St. Paul speaks of how patient endurance is one of the characteristics of a man of God (Romans 5). Here Jesus tells us that it is endurance that will win us our lives. Ironically, it is not endurance to the point of success in the eyes of the world that Jesus speaks. He speaks of the endurance of faith in the face of trials and persecution. And here is our lesson for today: Jesus wants to teach us that the goals and expectations of the world often differ from that of faith. The cross of Jesus looks like a win for sin but it is exactly the opposite! Likewise, perseverance unto martyrdom is a victory for faith even though it seems that sin or persecution has won the day.
12
Jesus said to the crowd: "They will seize and persecute you, they will hand you over to the synagogues and to prisons, and they will have you led before kings and governors because of my name.
13
It will lead to your giving testimony.
14
Remember, you are not to prepare your defense beforehand,
15
for I myself shall give you a wisdom in speaking that all your adversaries will be powerless to resist or refute.
16
You will even be handed over by parents, brothers, relatives, and friends, and they will put some of you to death.
17
You will be hated by all because of my name,
18
but not a hair on your head will be destroyed.
19
By your perseverance you will secure your lives."
think
:
The goals and expectations of the world often differ from that of faith.
_________________________________________________________

God's special verse/thought for me today________________
_________________________________________________________

T O D A Y ' S BLESSING LIST
Thank You Lord for:
____________________________________
_______________________________________________________
READ THE BIBLE IN ONE YEAR Ezekiel 5-
Are you bald? Do you have a receding hairline?
I heard this from one of the bishops I emulate most, Bishop Ted Bacani. He said, "When God created men, He created them bald. The ugly ones, He covered with hair." Of course, the good bishop was only joking. There is no theological basis for what the good-humored bishop said. But is it not true that if one is really good-looking he does not need hair covering to be pleasant to behold? If one is good-looking, he should be pleasing to the eyes with or without hair.
But the world has a different way of describing beauty. Very often, we are bombarded with material things we can apply on or wear in our bodies to look pleasant. Very often, too, such a pleasant look is deceiving. It goes against the values that Jesus holds. Jesus alone makes us beautiful. Perhaps, that is the reason why no hair will be lost by one who makes a firm stand for Jesus. No hair is needed to look truly beautiful. And losing some of it, if ever, due to our witnessing to Jesus accounts for nothing. All we need is Jesus to be truly beautiful.
May we stand beautiful when Jesus comes again – hair or no hair. Those who are not ready for His coming might still scramble to find something to cover their heads with. Perhaps a toupee. Ugly, really. People always know you are wearing a toupee.
Fr. Bobby Titco
How will I stand before Jesus when He comes again?
"Beautiful! Beautiful! Jesus is beautiful and Jesus makes beautiful things of my life. Carefully touching me, causing my eyes to see. And Jesus makes beautiful things of my life."
St. John Berchmans, religious, pray for us.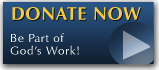 The FEAST is one of the happiest places on earth.

Click Here to find a Feast near you!
KERYGMA TV! is BACK
KERYGMA TV is on a new time slot and new channel Sundays 8 a.m. at IBC 13
Need Counseling? No Landline?
Now, you can use your mobile phone to call a friend for counseling at 09228407031. Or you may call our landlines 7266728, 7264709, 7259999 Mon-Fri 24-hrs, Sat 6am-5pm, Sun 6am-10am
BO BLOGS!
Go to Bo's Official Site and read his almost daily blog! Its not news, but thoughts and musings of Bo Sanchez. Get to know Bo in a more personal way --and find out what it means to live the life of a preacher. You get to enrich your faith as well.
DONATION
Remember to always donate your "first fruits"-not the last. Click on the "Donation" Box under the members menu - and you'll even see links to the nearest branches of the Banks where you can deposit.