READINGS for 2008-11-25
"… for such things must happen first…" – Luke 21:9
I stand in the middle of two seemingly opposing camps: owners and employees. As HR manager, it is my role to bridge the gap between these two camps so we can move our organization to its vision.
Recently, an organizational development program opened many issues that had previously lain dormant. Employees started being vocal, which resulted to hurt feelings, bruised egos, demotivation and resignations.
Still, I did not lose hope even if at times I got carried away by the rising temperature. My belief is that to move from Here to There, steps have to be taken, boulders need to be moved and walls have to be scaled. These are all necessary movements so we can smoothen the path to where we want to go. And bold movements stir the system, the status quo. People become afraid and ask, "Where are we going?"
Family Systems Theory says that most of the time,
we resist the very changes that we seek
— because it hurts.
In our spiritual journey, we call that pruning or purification. They have a purpose: a better you.
Tess Atienza
Going through a turbulent period in your life? Hold on — listen to what God is trying to tell you through it.
Don't let go of my hands, Lord, when times are rough.
Good acts will bear good fruits and bad acts will bear bad fruits. This is simply the law of act and consequence in action. We should not be surprised that we reap the bad fruits of unjust or sinful actions in our lives. I am sure we do not complain when we receive the good fruits of our actions, so why complain when the contrary happens? Let us seek to learn from these experiences that we cannot expect to remain free of the bad fruits if we are not willing to cut out the sins in our lives.
14
I, John, looked and there was a white cloud, and sitting on the cloud one who looked like a son of man, with a gold crown on his head and a sharp sickle in his hand.
15
Another angel came out of the temple, crying out in a loud voice to the one sitting on the cloud, "Use your sickle and reap the harvest, for the time to reap has come, because the earth's harvest is fully ripe."
16
So the one who was sitting on the cloud swung his sickle over the earth, and the earth was harvested.
17
Then another angel came out of the temple in heaven who also had a sharp sickle.
18
Then another angel [came] from the altar, [who] was in charge of the fire, and cried out in a loud voice to the one who had the sharp sickle, "Use your sharp sickle and cut the clusters from the earth's vines, for its grapes are ripe."
19
So the angel swung his sickle over the earth and cut the earth's vintage. He threw it into the great wine press of God's fury.
R: The Lord comes to judge the earth.
10
Say among the nations the LORD is king. He has made the world firm, not to be moved; he governs the peoples with equity.
(R)
11
Let the heavens be glad and the earth rejoice; let the sea and what fills it resound;
12
let the plains be joyful and all that is in them! Then shall all the trees of the forest exult.
(R)
13
Before the LORD, for he comes; for he comes to rule the earth. He shall rule the world with justice and the peoples with his constancy.
(R)
Times are rarely easy. There always seems to be at least one area of struggle in our lives. There always seems to be many huge problems and crises in the international arena. What should your and my response be to all of these things? I think the best answer to this question is that we should simply keep on doing what God wants us to be doing where we are at the moment. Yes, have a mind for the wider concerns in the world but all we can really do is act in our local situation and address the needs there. If everyone responds thus, there will be no big international problems left!
5
While some people were speaking about how the temple was adorned with costly stones and votive offerings, he said,
6
"All that you see here — the days will come when there will not be left a stone upon another stone that will not be thrown down."
7
Then they asked him, "Teacher, when will this happen? And what sign will there be when all these things are about to happen?"
8
He answered, "See that you not be deceived, for many will come in my name, saying, 'I am he,' and 'The time has come.' Do not follow them!
9
When you hear of wars and insurrections, do not be terrified; for such things must happen first, but it will not immediately be the end."
10
Then he said to them, "Nation will rise against nation, and kingdom against kingdom.
11
There will be powerful earthquakes, famines, and plagues from place to place; and awesome sights and mighty signs will come from the sky."
think:
We cannot expect to remain free of the bad fruits if we are not willing to cut out the sins in our lives.
_________________________________________________________

God's special verse/thought for me today________________
_________________________________________________________

T O D A Y ' S BLESSING LIST
Thank You Lord for:
____________________________________
_______________________________________________________
READ THE BIBLE IN ONE YEAR Ezekiel 1-4
Every so often, some people or some groups appear claiming to know more than what the Bible says about the end of the world. Sometimes, these people and groups even announce an actual date when the end will come. Others declare knowledge on how a person can be saved from the often frightening events that come with the end. Unfortunately, many believe them.
What makes people believe in false prophets who claim that they know exact details about the end of the world? Consider these three things:
First: ignorance of the Bible. If they really know the Bible, they should know that Jesus Himself said that no one knows when the end will be. "No one knows about that day or hour, not even the angels in heaven, nor the Son, but only the Father" (Matthew 13:32). So how can anyone claim he or she knows better than the Son?
Second: distrust in God. If they really trust God, even as they may have some fears about the apocalyptic details of the end times, they would not panic. Believing in false prophets is very often the result of panicking about the end of the world. Panic is the first-born of fear. Fear is the sister of distrust. Distrust is the enemy of faith in God.
Third: laziness. Some people think that by simply being counted in a group they will be spared of the trials that accompany the coming of the end. But when the end comes, it will be the end for all and the beginning of a new order for everyone. No one can run away or hide from it. Affiliation with a particular doomsday prophet or sect will not make things easy for anyone in the end. Even belonging to the Catholic Church or holding positions in it spares no one the difficult task of remaining vigilant and prepared for the Second Coming of Jesus.
If in my preaching I tell you that I know exactly when the end of the world will be, please do not believe me. I am lying. Know the Bible. Trust in God. Do not be lazy.
Fr. Bobby Titco
What makes me believe in doomsday prophets?
Keep me vigilant and ready, O Jesus, for Your return when all things will be renewed. Increase my trust in the loving care of the Father who
does not wish our destruction at the end of the world but our renewal with all of creation where there will be a new heaven and a new earth. Help me prepare for our grand rendezvous by turning from my sinful ways and amending for all my sins. Amen.
St. Catherine Laboure, virgin, pray for us.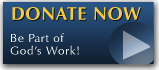 The FEAST is one of the happiest places on earth.

Click Here to find a Feast near you!
KERYGMA TV! is BACK
KERYGMA TV is on a new time slot and new channel Sundays 8 a.m. at IBC 13
Need Counseling? No Landline?
Now, you can use your mobile phone to call a friend for counseling at 09228407031. Or you may call our landlines 7266728, 7264709, 7259999 Mon-Fri 24-hrs, Sat 6am-5pm, Sun 6am-10am
BO BLOGS!
Go to Bo's Official Site and read his almost daily blog! Its not news, but thoughts and musings of Bo Sanchez. Get to know Bo in a more personal way --and find out what it means to live the life of a preacher. You get to enrich your faith as well.
DONATION
Remember to always donate your "first fruits"-not the last. Click on the "Donation" Box under the members menu - and you'll even see links to the nearest branches of the Banks where you can deposit.