READINGS for 2008-11-22
The inhabitants of the earth will gloat over them and be glad... But after the three and a half days, a breath of life from God entered them.
Humans usually have this wheel mentality: Sometimes you're up, sometimes you're down. When you're sad now, you'll be happy later. When you're happy now, you're bound to be sad later. Sometimes we even warn people not to laugh too much because they might end up crying later. It's some kind of weird
karma
thing that we all believe in, whether we say it out loud or not.
I let this thought invade me for a while that I eventually became afraid of being happy. I was always wary whenever I felt that I was happy because I thought that something or someone might make my happiness do a 180- degree turn. As I think of that, it would spoil my elation thinking that something could turn my happiness around.
I believe God doesn't just want me to be happy; He wants me to be
joyful
. Happiness comes from external things while joy comes from things that last. Happiness can go away after a while but joy, coming from God, lasts forever.
So, would you rather be happy or joyful?
Tina Matanguihan
What are the things that make you happy?
What makes you joyful?
May You always give me the gift of Your joy.
I am not an expert in understanding the Book of Revelation. However, I think it is safe to say that the author presents us the truth that God has ultimate authority and in the end, it is His judgment that will prevail over the world. There are many in our world today who refuse to submit to God's judgment of truth and right. So be it, but one day they will realize their error and have to give account for it. Sometimes, this can be the only consolation we have when it comes to enduring the misuse of power in the world.
4
I, John heard a voice from heaven speak to me: Here are my two witnesses: These are the two olive trees and the two lampstands that stand before the Lord of the earth.
5
If anyone wants to harm them, fire comes out of their mouths and devours their enemies. In this way, anyone wanting to harm them is sure to be slain.
6
They have the power to close up the sky so that no rain can fall during the time of their prophesying. They also have power to turn water into blood and to afflict the earth with any plague as often as they wish.
7
When they have finished their testimony, the beast that comes up from the abyss will wage war against them and conquer them and kill them.
8
Their corpses will lie in the main street of the great city, which has the symbolic names "Sodom" and "Egypt," where indeed their Lord was crucified.
9
Those from every people, tribe, tongue, and nation will gaze on their corpses for three and a half days, and they will not allow their corpses to be buried.
10
The inhabitants of the earth will gloat over them and be glad and exchange gifts because these two prophets tormented the inhabitants of the earth.
11
But after the three and a half days, a breath of life from God entered them. When they stood on their feet, great fear fell on those who saw them.
12
Then they heard a loud voice from heaven say to them, "Come up here." So they went up to heaven in a cloud as their enemies looked on.
R: Blessed be the Lord, my Rock!
1
Blessed be the LORD, my rock, who trains my hands for battle, my fingers for war.
(R)
2
My mercy and my fortress, my stronghold, my deliverer, my shield, in whom I trust, who subdues peoples under me.
(R)
9
O God, I will sing a new song to you; with a ten-stringed lyre I will chant your praise,
10
you who give victory to kings, and deliver David, your servant, from the evil sword.
(R)
We should not try to judge the things of heaven by the same standards as the ones we use here on earth. Why? Heaven is a totally different state to the one we experience now. In heaven, we stand face to face with God as one with Him; there is no sin or even any effects of sin. All our desires will be holy and directed towards God. Perhaps we can understand now why Jesus would say to His interlocutors that they are very much mistaken!
27
Some Sadducees, those who deny that there is a resurrection, came forward and put this question to him,
28
saying, "Teacher, Moses wrote for us, 'If someone's brother dies leaving a wife but no child, his brother must take the wife and raise up descendants for his brother.'
29
Now there were seven brothers; the first married a woman but died childless.
30
Then the second
31
and the third married her, and likewise all the seven died childless.
32
Finally the woman also died.
33
Now at the resurrection whose wife will that woman be? For all seven had been married to her."
34
Jesus said to them, "The children of this age marry and remarry;
35
but those who are deemed worthy to attain to the coming age and to the resurrection of the dead neither marry nor are given in marriage.
36
They can no longer die, for they are like angels; and they are the children of God because they are the ones who will rise.
37
That the dead will rise even Moses made known in the passage about the bush, when he called 'Lord' the God of Abraham, the God of Isaac, and the God of Jacob;
38
and he is not God of the dead, but of the living, for to him all are alive."
39
Some of the scribes said in reply, "Teacher, you have answered well."
40
And they no longer dared to ask him anything.
think:
We should not try to judge the things of heaven by the same standards as the ones we use here on earth.
_________________________________________________________

God's special verse/thought for me today________________
_________________________________________________________

T O D A Y ' S BLESSING LIST
Thank You Lord for:
____________________________________
_______________________________________________________
READ THE BIBLE IN ONE YEAR Lamentations 1-4
Who are the two witnesses? Some point to Moses and Elijah. Or are they Peter and Paul who were martyred in Rome, by the personification of the Beast (Emperor Nero)? But the Lord was not crucified in Rome! Nothing fits. Moses and Elijah were witnesses but were not killed. Peter and Paul were the greatest witnesses of the early Church, they were killed, not in Jerusalem but in Rome. Is John actually speaking about Rome, hinting at it because the last responsibility for the death of Jesus lay with the representative of Rome, Pontius Pilate? Questions, questions, questions. Every answer triggers new questions.
Let's reflect about the word "witness," so central to the text. Every follower of Christ is to be His witness. "When the Holy Spirit has come, you will receive power; and you will be my witnesses..." (Acts 1:8) were Jesus' last words to His disciples.
We use the word witness in connection with crimes or court cases. A witness must absolutely be sure that what he/she says is the truth. A witness can never say, "I think so." A witness must say, "It is so. I know it."
A real witness in the religious sense is a person who lives what he is convinced of. The Greek word for witness (martyrs) was later used for those who shed blood for Christ. Through their death they gave the most credible witness to the truth that Jesus Christ is the Son of God.
How about our Christian witness? Our faith is based on eyewitnesses who were ready to die rather than deny what they had preached. Church history is a history of loyal witnesses who "wrote" their testimony with their blood.
Even though a preacher on a bus gets on my nerves, I admire him for his courage to witness. But who among us Catholics have the courage to witness in public?
Who among us is a loyal witness, no matter what it costs?
Fr. Bobby Titco
Am I aware that as a Christian I have to be a witness?How can I increase my courage?
Lord, You always stood up for the truth, even when it cost You Your life. You are the true witness. You have entrusted to me the task to continue what You began. I lack courage. I lack conviction. I feel torn between self preservation and my duty to the truth. Lord, I need Your Holy Spirit.
St. Cecilia, virgin and martyr, pray for us.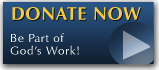 The FEAST is one of the happiest places on earth.

Click Here to find a Feast near you!
KERYGMA TV! is BACK
KERYGMA TV is on a new time slot and new channel Sundays 8 a.m. at IBC 13
Need Counseling? No Landline?
Now, you can use your mobile phone to call a friend for counseling at 09228407031. Or you may call our landlines 7266728, 7264709, 7259999 Mon-Fri 24-hrs, Sat 6am-5pm, Sun 6am-10am
BO BLOGS!
Go to Bo's Official Site and read his almost daily blog! Its not news, but thoughts and musings of Bo Sanchez. Get to know Bo in a more personal way --and find out what it means to live the life of a preacher. You get to enrich your faith as well.
DONATION
Remember to always donate your "first fruits"-not the last. Click on the "Donation" Box under the members menu - and you'll even see links to the nearest branches of the Banks where you can deposit.