READINGS for 2008-11-14
"They were eating and drinking… up to the day that Noah entered the ark…" – Luke 17:27
Have you ever been prescribed complete bed rest? Officially, it is my 40th day in bed. You'd probably think I must really be in good shape from all the resting, right? Well, not really. During the first few weeks, all I could do was sleep, eat, read and watch. On my 21st day of "house arrest," I told my husband I felt so useless, bored and unproductive. I sulked and complained. Being his usual loving self, he listened and understood.
Early evening the day after I hit rock bottom, I came to the Lord in prayer. I cried my heart out to Him. Then after the tears ran dry, I felt a little better. Then amazingly, words from the Bible leapt out to me, inspiring me to "give unto the Lord's feet my perfumed oil" while in bed. It dawned on me that I couldn't sulk forever.
I took my journal and began writing. It was exhilarating. Business ventures, family surprises, community programs, prayer meeting animations, stuff to learn about pregnancy, parenting, etc.
There was no stopping me!
I'm grateful that in my seeming "unproductivity" and aimlessness, the Lord didn't let me go and still used me. I now know that no matter how trivial, if I just offer it to Him, He will turn it into something special.
Lallaine Gogna
What is your "something special" for the Lord this time of your life?
Your love is relentless, Lord. Thank You for using me despite my weaknesses.
True life is found in living out the commandments of God. Is this a form of legalism? No! The truth of the matter is that the Ten Commandments outline for us the most important principles of human living. If we fail to live by them, our actions degenerate into something less than full humanity. This means that it is impossible to live the fullness of life unless we follow God's plan for human living. You follow the instructions on a new electrical device you have been given; why should it be any different with life itself?
4
[Chosen Lady:] I rejoiced greatly to find some of your children walking in the truth just as we were commanded by the Father.
5
But now, Lady, I ask you, not as though I were writing a new commandment but the one we have had from the beginning: let us love one another.
6
For this is love, that we walk according to his commandments; this is the commandment, as you heard from the beginning, in which you should walk.
7
Many deceivers have gone out into the world, those who do not acknowledge Jesus Christ as coming in the flesh; such is the deceitful one and the antichrist.
8
Look to yourselves that you do not lose what we worked for but may receive a full recompense.
9
Anyone who is so "progressive" as not to remain in the teaching of the Christ does not have God; whoever remains in the teaching has the Father and the Son.
Psalm 119:1, 2, 10, 11, 17, 18
R: Blessed are they who follow the law of the Lord!
1
Blessed are they whose way is blameless, who walk in the law of the LORD.
(R)
2
Blessed are they who observe his decrees, who seek him with all their heart.
(R)
10
With all my heart I seek you; let me not stray from your commands.
(R)
11
Within my heart I treasure your promise, that I may not sin against you.
(R)
17
Be good to your servant, that I may live and keep your words.
(R)
18
Open my eyes, that I may consider the wonders of your law.
(R)
Humanity has not changed much down through the millennia. We are still very selfish people. We sin and we seek pleasure above most other things. People who are counter-examples to this are still rare individuals to find. Let us make a decision to change this at least for ourselves. It is time we stand up as individuals and say, "Enough is enough!" We may not be able to force others to do what we do but at the very least we can do what we know is right!.
26
Jesus said to his disciples: "As it was in the days of Noah, so it will be in the days of the Son of Man;
27
they were eating and drinking, marrying and giving in marriage up to the day that Noah entered the ark, and the flood came and destroyed them all.
28
Similarly, as it was in the days of Lot: they were eating, drinking, buying, selling, planting, building;
29
on the day when Lot left Sodom, fire and brimstone rained from the sky to destroy them all.
30
So it will be on the day the Son of Man is revealed.
31
On that day, a person who is on the housetop and whose belongings are
in the house must not go down to get them, and likewise a person in the field must not return to what was left behind.
32
Remember the wife of Lot.
33
Whoever seeks to preserve his life will lose it, but whoever loses it will save it.
34
I tell you, on that night there will be two people in one bed; one will be taken, the other left.
35
And there will be two women grinding meal together; one will be taken, the other left."
36 37
They said to him in reply, "Where, Lord?" He said to them, "Where the body is, there also the vultures will gather."
think:
The Ten Commandments outline for us the most important principles of human living.
________________________________________________________

God's special verse/thought for me today________________
_________________________________________________________

T O D A Y ' S BLESSING LIST
Thank You Lord for:
____________________________________
_______________________________________________________
READ THE BIBLE IN ONE YEAR Jeremiah 23-26
Life is filled with surprises. Some people love surprises while others hate it.
Those who welcome surprises in life can manage through any difficulties. They are optimistic, open-minded, and happy always. But most importantly, they are never caught unprepared and unwilling. They are survivors.
Those who hate surprises live boring lives. For them, there is nothing new under the sun. They want only the familiar and are threatened by the thought that anything may happen any moment. Even the slightest change upsets them tremendously. They want everything to be predictable. They are pessimistic, closed-minded, and
lonely. Most importantly, because they rely on logic and technique, they miss many unexpected blessings. They are losers.
To which of these two groups of people do we belong?
The ultimate surprise in life will be the Second Coming of Jesus. While we know that Jesus will certainly come again at the end of time, we just do not know when that end of time will be. Come to think of it, the end of time may be at the end of this reflection.
Those who love surprises are vigilant. Those who hate surprises are either fearful or indifferent. Are we vigilant or are we afraid, if not indifferent?
When the end comes, it is those who hate surprises who are in for a big surprise. Those who love surprises will never be surprised at all – they are ever ready. When St. Aloysius Gonzaga, who was said to be very good
at billiards, was asked by his peers what he would do if Jesus suddenly appears in the middle of a billiard game he is playing, the youthful Jesuit saint said candidly, "I will invite Him to play with me." How candid! How ready Aloysius was to meet Jesus any minute. Are you?
Fr. Bobby Titco
If Jesus were to come again while you are reading this reflection, what would you do?
Make me always ready to welcome You, Jesus, any moment, any place, any day. Amen.
St. Veneranda, virgin and martyr, pray for us.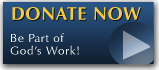 The FEAST is one of the happiest places on earth.

Click Here to find a Feast near you!
KERYGMA TV! is BACK
KERYGMA TV is on a new time slot and new channel Sundays 8 a.m. at IBC 13
Need Counseling? No Landline?
Now, you can use your mobile phone to call a friend for counseling at 09228407031. Or you may call our landlines 7266728, 7264709, 7259999 Mon-Fri 24-hrs, Sat 6am-5pm, Sun 6am-10am
BO BLOGS!
Go to Bo's Official Site and read his almost daily blog! Its not news, but thoughts and musings of Bo Sanchez. Get to know Bo in a more personal way --and find out what it means to live the life of a preacher. You get to enrich your faith as well.
DONATION
Remember to always donate your "first fruits"-not the last. Click on the "Donation" Box under the members menu - and you'll even see links to the nearest branches of the Banks where you can deposit.