READINGS for 2008-11-13
"… the days will come when you will long to see one of the days of the son of Man, but you will not see it." – Luke 17:22
When the 9/11 tragedy happened, a lot of people asked, "Where was God?" He seemed to have been absent for such a disaster to happen.
Similarly, many people ask the same question when personal tragedies happen to their lives. "Where is God when I am down?" But maybe we should also ask, "Where was God in my life when I was up?" when everything was doing well and great with my family, my business, my career. Couldn't it be that, blinded by worldly success, we've stopped seeing God in our lives when He was supposedly so present blessing us generously and abundantly? But when terrible, dreadful and heartbreaking events strike us we start looking for Him again, even blaming Him for such misfortune.
God would never abandon us, especially in moments that we need Him the most. But for us to see Him clearly in our tragic moments we should train ourselves to see Him in our joyous times. In fact, we should be seeing Him every time and every moment so that never will there come a day in our lives that we could no longer see Him.
Alvin Barcelona
Do you see God clearly in both happy and sad moments of your life?
O God, never hide from me. But more correctly, never allow me to hide from You so that I could see You all the days of my life. Amen.
It is quite clear that Paul thinks Philemon ought to give Onesimus his freedom. However, this is a decision only Philemon can make. This is often symbolic of our own lives in terms of letting go of others so that they can be free to develop into the men and women God truly wants them to be. It is the challenge of all parents with their children, and all teachers with their students. Paul considers Philemon a close friend but knows this is really a decision for Philemon alone.
7
Beloved: I have experienced much joy and encouragement from your love, because the hearts of the holy ones have been refreshed by you, brother.
8
Therefore, although I have the full right in Christ to order you to do what is proper,
9
I rather urge you out of love, being as I am, Paul, an old man, and now also a prisoner for Christ Jesus.
10
I urge you on behalf of my child Onesimus, whose father I have become in my imprisonment,
11
who was once useless to you but is now useful to [both] you and me.
12
I am sending him, that is, my own heart, back to you.
13
I should have liked to retain him for myself, so that he might serve me on your behalf in my imprisonment for the gospel,
14
but I did not want to do anything without your consent, so that the good you do might not be forced but voluntary.
15
Perhaps this is why he was away from you for a while, that you might have him back forever,
16
no longer as a slave but more than a slave, a brother, beloved especially to me, but even more so to you, as a man and in the Lord.
17
So if you regard me as a partner, welcome him as you would me.
18
And if he has done you any injustice or owes you anything, charge it to me.
19
I, Paul, write this in my own hand: I will pay. May I not tell you that you owe me your very self.
20
Yes, brother, may I profit from you in the Lord. Refresh my heart in Christ.
Psalm 146:7, 8-9a, 9bc-10
R: Blessed is he whose help is the God of Jacob.
7
The LORD secures justice for the oppressed, gives good to the hungry. The LORD sets captives free.
(R)
8
The LORD gives sight to the blind. The LORD raises up those who were bowed down; the LORD loves the just.
9
The LORD protects strangers.
(R)
The fatherless and the widow he sustains, but the way of the wicked he thwarts.
10
The LORD shall reign forever; your God, O Zion, through all generations. Alleluia.
(R)
I like to reflect upon the idea that "the Kingdom of God is among you." Why? I think the idea has so much potential in realizing God's will in my life. All that is necessary for the work of God in my life is already there in my life – me, Jesus, the Church, and so on. The challenge is: find the best way to get the whole mix working together in the best way possible. It means my life becomes a potential base for almost anything as the Holy Spirit is brought to life within it.
20
Asked by the Pharisees when the kingdom of God would come, he said in reply, "The coming of the kingdom of God cannot be observed,
21
and no one will announce, 'Look, here it is,' or, 'There it is.' For behold, the kingdom of God is among you."
22
Then he said to his disciples, "The days will come when you will long to see one of the days of the Son of Man, but you will not see it.
23
There will be those who will say to you, 'Look, there he is,' or 'Look, here he is.' Do not go off, do not run in pursuit.
24
For just as lightning flashes and lights up the sky from one side to the other, so will the Son of Man be in his day.
25
But first he must suffer greatly and be rejected by this generation."
think
:
All that is necessary for the work of God in my life is already there in my life.
________________________________________________________

God's special verse/thought for me today________________
_________________________________________________________

T O D A Y ' S BLESSING LIST
Thank You Lord for:
____________________________________
_______________________________________________________
READ THE BIBLE IN ONE YEAR Jeremiah 19-22
When we look around us, we see so much evil. Terrorism lurks at almost every corner. Graft and corruption seem to be our national scourge. Oppression and violation of human rights continue. Poverty and starvation are perennial reasons for crime and even death. Total annihilation of the human race by nuclear warfare is a constant threat. Sin is within and without us.
In the midst of all these, Jesus proclaims today, "The kingdom of God is among you!" But if the kingdom of God is among us, why all these evils? Where is that kingdom that Jesus points to?
The kingdom of God is in our hearts. It is in us rather than us being in it. It awaits our discovery and we discover it only when we allow the innate goodness in us to take hold of our lives. It makes its presence felt each time we make others loved. The more we love the more that kingdom establishes itself in the world. Our refusal to surrender in despair to the evils around us reveals that that kingdom is far greater than any malevolence. The kingdom of God is among us because it is in us.
When we spend all our time and energies predicting the end of the world, we miss the whole point about the second coming of Jesus. The second coming of Jesus has begun and continues to progress. He comes each time we love. The criteria against which we shall be judged at the end of the world will reveal that Jesus, after all, has always been in our midst in the person of one another.
The kingdom of God is among us. The kingdom of God is in each of us. We are that kingdom because we are God's dwelling places. A boy looks intently on a sculptor finishing his work on a huge block of wood. He asked the sculptor, "Sir, how did you know that there is a lion inside that wood?" The sculptor turned to the boy and replied, "Son, I saw the lion first in my heart before I saw it in this piece of wood." See that lion in your heart! See the kingdom of God in your heart! See God in your heart. He is in our midst.
Fr. Bobby Titco
O God, You so designed my heart to be Your home. Live in me and let me live through You so that wherever I go, I may help bring about Your kingdom. Amen.
St. Homobonus, confessor, pray for us.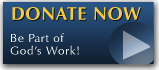 The FEAST is one of the happiest places on earth.

Click Here to find a Feast near you!
KERYGMA TV! is BACK
KERYGMA TV is on a new time slot and new channel Sundays 8 a.m. at IBC 13
Need Counseling? No Landline?
Now, you can use your mobile phone to call a friend for counseling at 09228407031. Or you may call our landlines 7266728, 7264709, 7259999 Mon-Fri 24-hrs, Sat 6am-5pm, Sun 6am-10am
BO BLOGS!
Go to Bo's Official Site and read his almost daily blog! Its not news, but thoughts and musings of Bo Sanchez. Get to know Bo in a more personal way --and find out what it means to live the life of a preacher. You get to enrich your faith as well.
DONATION
Remember to always donate your "first fruits"-not the last. Click on the "Donation" Box under the members menu - and you'll even see links to the nearest branches of the Banks where you can deposit.