READINGS for 2008-11-12
And one of them, realizing he had been healed, returned… – Luke 17: 15
My grandmother is 91 years old. She stands 4'10" and sports an all-white bob. She cannot walk long distances due to arthritis. But aside from that, she's as healthy as a horse. When she was 85, she was hospitalized for influenza. While she was confined, her doctors discovered that her heart was like that of a teen. All her other organs were in great shape.
When we encounter people like her, we want to discover their secret. Where did she find the fountain of youth? With
Nanay,
one secret is because she helps many people. She lends money to fruit and vegetable vendors. She is known to be the last stop of people on the way to the hospital because she always has money to share. The poor who have leaking roofs, no transportation to go to the province or no money to buy food find refuge in her.
I try to visit her regularly. I'm sad when my
schedule doesn't permit it. I love to be with her. She always has a warm, wonderful smile on her face. Her eyes have an undeniable sparkle. "God is so good. I never fail to thank the Lord for my life, my health. Don't forget, always be thankful," she says.
It dawned on me… Her ultimate secret? Gratitude.
Lallaine Gogna
According to a French Proverb, gratitude is the memory of the heart. How good is your memory?
Lord, grant me a grateful heart.
Politeness towards and obedience to legitimate authority is an integral aspect of righteous living. None of us is above and beyond the law of any particular land. We have a duty to respect and obey just laws in as much as we are visitors to, or citizens of, a particular country. There is, however, no obligation to obey a law that is immoral. Such a situation is probably not all that common but, for example, a Christian cannot be legally forced to participate in a death sentence as killing others is forbidden by the Commandments.
1
Beloved: Remind them to be under the control of magistrates and authorities, to be obedient, to be open to every good enterprise.
2
They are to slander no one, to be peaceable, considerate, exercising all graciousness toward everyone.
3
For we ourselves were once foolish, disobedient, deluded, slaves to various desires and pleasures, living in malice and envy, hateful ourselves and hating one another.
4
But when the kindness and generous love of God our savior appeared,
5
not because of any righteous deeds we had done but because of his mercy, he saved us through the bath of rebirth and renewal by the Holy Spirit,
6
whom he richly poured out on us through Jesus Christ our savior,
7
so that we might be justified by his grace and become heirs in hope of eternal life.
Psalm 23:1b-3a, 3bc-4, 5, 6
R: The Lord is my shepherd; there is nothing I shall want.
1
The LORD is my shepherd; I shall not want.
2
In verdant pastures he gives me repose; beside restful waters he leads me;
3
he refreshes my soul.
(R)
He guides me in right paths for his name's sake.
4
Even though I walk in the dark valley I fear no evil; for you are at my side with your rod and your staff that give me courage.
(R)
5
You spread the table before me in the sight of my foes; you anoint my head with oil; my cup overflows.
(R)
6
Only goodness and kindness follow me all the days of my life; and I shall dwell in the house of the LORD for years to come.
(R)
I always find it next to impossible to believe that only one leper came back to thank Jesus for healing him! You would think that such a remarkable experience would demand that all 10 return to give thanks. Perhaps, this event is more indicative of human ingratitude to God than we like to admit. How often do we stop to thank God for the many blessings in our lives? Do we do it at all? Or, do we take for granted so much of what we have? Perhaps it is time for us to reflect upon our blessings and give thanks to God for them. I am sure there are many people worse off than you are wherever you may be.
11
As Jesus continued his journey to Jerusalem, he traveled through Samaria and Galilee.
12
As he was entering a village, ten lepers met [him]. They stood at a distance from him
13
and raised their voice, saying, "Jesus, Master! Have pity on us!"
14
And when he saw them, he said, "Go show yourselves to the priests." As they were going they were cleansed.
15
And one of them, realizing he had been healed, returned, glorifying God in a loud voice;
16
and he fell at the feet of Jesus and thanked him. He was a Samaritan.
17
Jesus said in reply, "Ten were cleansed, were they not? Where are the other nine?
18
Has none but this foreigner returned to give thanks to God?"
19
Then he said to him, "Stand up and go; your faith has saved you."
think
:
How often do we stop to thank God for the many blessings in our lives? Do we do it at all?
________________________________________________________

God's special verse/thought for me today________________
_________________________________________________________

T O D A Y ' S BLESSING LIST
Thank You Lord for:
____________________________________
_______________________________________________________
READ THE BIBLE IN ONE YEAR Jeremiah 15-18
IF NOT THE SAMARITAN, CAN WE BE THE OTHER NINE?
Without ceasing to be humble, the Virgin Mary sang the "Magnificat" in thanksgiving to God. Zechariah, too, when he regained his speech, sang the "Benedictus." The same is true with old Simeon. He sang upon recognizing the baby Jesus in the temple.
We Filipinos love to sing. We also love to dance. Have we danced and sung for God lately? Have we given Him a PDA —Public Display of Affection? Have we thanked God?
There seems to be some uneasiness surrounding gratitude and expressing it publicly. Mark Twain, a great writer, said it bluntly: "If you pick up a starving dog and make him prosperous, he will not bite you. That is the principal difference between a dog and a man."
In the Gospel today, Jesus cured 10 lepers but only one returned to thank Him. The grateful returnee was a Samaritan, someone who was looked down upon and avoided by Jews. This man, moreover, did not simply return to his Healer. He went back to Jesus with a charismatic shout in praise of God.
While Jesus appreciates the Samaritan's PDA, the absence of the other nine hurt and confused Him. "Were not all ten made clean?" His question even sounded like He was starting to have qualms about His healing power. But why didn't the other nine return?
It is incorrect to say that the other nine healed lepers who didn't return were ungrateful. We can only guess why they didn't return to show their gratitude to Jesus because they can be us, and our reasons for a rather reluctant gratitude are likewise theirs.
We are the 10 lepers. Jesus heals us. If we are not the Samaritan, we can only be one of the other nine. St. Josaphat, whose memory we celebrate today, knew how to thank God the best way: He offered his life to God by shedding his blood for the Faith.
We may not need to shed our blood for the Faith, but we have to live our life for God. For while to die for the Faith is a gift given only to some, to live it is a call for all
.
Fr. Bobby Titco
To offer one's life to God is the best way to thank Him.
Words are cheap, O God, to thank You. But because life is precious, let my life be my thanksgiving offering to You. Take it, use it, and do what You will with it. Amen.
St. Josaphat of Polotsk, bishop, pray for us.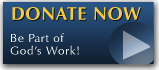 The FEAST is one of the happiest places on earth.

Click Here to find a Feast near you!
KERYGMA TV! is BACK
KERYGMA TV is on a new time slot and new channel Sundays 8 a.m. at IBC 13
Need Counseling? No Landline?
Now, you can use your mobile phone to call a friend for counseling at 09228407031. Or you may call our landlines 7266728, 7264709, 7259999 Mon-Fri 24-hrs, Sat 6am-5pm, Sun 6am-10am
BO BLOGS!
Go to Bo's Official Site and read his almost daily blog! Its not news, but thoughts and musings of Bo Sanchez. Get to know Bo in a more personal way --and find out what it means to live the life of a preacher. You get to enrich your faith as well.
DONATION
Remember to always donate your "first fruits"-not the last. Click on the "Donation" Box under the members menu - and you'll even see links to the nearest branches of the Banks where you can deposit.