READINGS for 2008-11-10
hOW tO tEACh GOOD mANNERs
"Watch what you do…" – Luke 17:3
My husband and I knew it was bad manners, but we loved our dog Tisay so much, we fed her morsels of food from the table during our meal times.
One Sunday, our eldest son and his sixyear- old son, came over to our house for lunch. We were having fried chicken and I gave my grandson his favorite drumstick. After he had eaten the meat, he handed me the bone and said, "Give this to Tisay, please." I opened my mouth to tell him it was a bad thing to do, but I remembered that I myself had just given Tisay a chicken bone. So I closed my mouth again. I took the bone, put it on one side of my plate, and told my grandson, "We'll give the bone to Tisay when it's time for her to eat."
My husband and I looked at each other and since then we've stopped feeding Tisay from our table.
Indeed, we should mind our manners, not only at the table, but in everything we do. As today's Gospel reminds us, we should watch what we do, lest we cause the little ones to sin. Cynthia Santiago
Review your Good Manners and Right Conduct lessons.
Lord, grant that I may realize my follies and change my ways that aren't pleasing to You.
Paul leaves Titus in Crete to establish a structure there that will enable the continued growth of the Church. It is interesting that he mentions to Titus that he should appoint elders in all the towns, an indication that Paul saw the Church as a very local experience. Yes, there is an understanding of the universal Church in that Titus is really the Bishop of Crete in today's structure, but his focus is to ensure that the Church can function in each of its small community bases in the towns.
Titus 1:1-9
1 Paul, a slave of God and apostle of Jesus Christ for the sake of the faith of God's chosen ones and the recognition of religious truth, 2 in the hope of eternal life that God, who does not lie, promised before time began, 3 who indeed at the proper time revealed his word in the proclamation with which I was entrusted by the command of God our savior, 4 to Titus, my true child in our common faith: grace and peace from God the Father and Christ Jesus our savior. 5 For this reason I left you in Crete so that you might set right what remains to be done and appoint presbyters in every town, as I directed you, 6 on condition that a man be blameless, married only once, with believing children who are not accused of licentiousness or rebellious. 7 For a bishop as God's steward must be blameless, not arrogant, not irritable, not a drunkard, not aggressive, not greedy for sordid gain, 8 but hospitable, a lover of goodness, temperate, just, holy, and self-controlled, 9 holding fast to the true message as taught so that he will be able both to exhort with sound doctrine and to refute opponents.
Psalm 24:1b-2, 3-4ab, 5-6
R: Lord, this is the people that longs to see your face.
1 The LORD's are the earth and its fullness; the world and those who dwell in it. 2 For he founded it upon the seas and established it upon the rivers. (R) 3 Who can ascend the mountain of the LORD? Or who may stand in his holy place? 4 He whose hands are sinless, whose heart is clean, who desires not what is vain. (R) 5 He shall receive a blessing from the LORD, a reward from God his savior. 6 Such is the race that seeks for him, that seeks the face of the God of Jacob. (R)
The witness of our lives is critical to our salvation since if we are leading others into sin through our lives, then we have a lot to worry about regarding our own salvation! Jesus does not have a lot of time or sympathy for those who deliberately lead others astray. Judgment will be very harsh for them. We should soberly reflect upon this teaching, and make sure that we do not allow ourselves to walk down the wrong path.
Luke 17:1-6
1 Jesus said to his disciples, "Things that cause sin will inevitably occur, but woe to the person through whom they occur. 2 It would be better for him if a millstone were put around his neck and he be thrown into the sea than for him to cause one of these little ones to sin. 3 Be on your guard! If your brother sins, rebuke him; and if he repents, forgive him. 4 And if he wrongs you seven times in one day and returns to you seven times saying, 'I am sorry,' you should forgive him." 5 And the apostles said to the Lord, "Increase our faith." 6 The Lord replied, "If you have faith the size of a mustard seed, you would say to this mulberry tree, 'Be uprooted and planted in the sea,' and it would obey you."
my reflections
think:
The witness of our lives is critical to our salvation.
_________________________________________________________

God's special verse/thought for me today________________
_________________________________________________________

T O D A Y ' S BLESSING LIST
Thank You Lord for: ____________________________________
_______________________________________________________
READ THE BIBLE IN ONE YEAR Jeremiah 7-10
Seven is one of my favorite numbers. It stands for perfection and holiness. In Genesis, God finished the work He had been doing on the seventh day and so He rested (Cf. Genesis 2:2). God always works perfectly. Thus, when He had finished creating on the seventh day, everything was perfect. God rested not because He was tired since He never gets tired but because everything was already perfect. There was nothing else to be done.
Genesis 2:3 says, "God blessed the seventh day and made it holy, because on it He rested from all the work of creating that He had done." Thus, the seventh day is a holy day because God had a holiday—He rested on the seventh day. For me, seven is a reminder that I should be perfect as my Heavenly Father is perfect and holy as He is also holy. Certainly, left to my own efforts, I cannot be perfect and holy. That's why I need Jesus to dwell in me. In every Eucharist I receive, Jesus comes to me and helps me to be perfect and holy. It is a lifelong task.
The number seven is mentioned in the Gospel today. Jesus gives it as the number of times we must forgive those who sin against us. So forgiving is always a perfect and holy act. That's why after forgiving anyone, we feel complete, satisfied and at peace.
Jesus' command to forgive is similar to the mandate He gives us to love one another as He loves us. But can forgiveness be commanded? Yes, forgiveness can be commanded just as love can be commanded. "Love can be commanded because it has first been given," says Pope Benedict XVI. Jesus can also command us to forgive because He has first forgiven us.
Today, we celebrate the blessed memory of a pope honored by the Church with a surname "the Great"— St. Leo the Great. There are only four of them honored with such a title.
That I be given the honor of "the Great" after this life is almost impossible. But it is always possible for me to be great in forgiving, in loving, in my being holy. One does not need to be a pope for that. Fr. Bobby Titco
We are bound to forgive, for we have first been forgiven.
Jesus, help me imitate You in Your forgiveness. As You forgive me, so too may I forgive those who wrong me. Make my love truly great. Amen.
St. Leo the Great, pope and doctor of the Church, pray for us.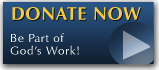 The FEAST is one of the happiest places on earth.

Click Here to find a Feast near you!
KERYGMA TV! is BACK
KERYGMA TV is on a new time slot and new channel Sundays 8 a.m. at IBC 13
Need Counseling? No Landline?
Now, you can use your mobile phone to call a friend for counseling at 09228407031. Or you may call our landlines 7266728, 7264709, 7259999 Mon-Fri 24-hrs, Sat 6am-5pm, Sun 6am-10am
BO BLOGS!
Go to Bo's Official Site and read his almost daily blog! Its not news, but thoughts and musings of Bo Sanchez. Get to know Bo in a more personal way --and find out what it means to live the life of a preacher. You get to enrich your faith as well.
DONATION
Remember to always donate your "first fruits"-not the last. Click on the "Donation" Box under the members menu - and you'll even see links to the nearest branches of the Banks where you can deposit.