READINGS for 2008-11-09
Feast of the Dedication of the Lateran Basilica in Rome
Don't you know that you yourselves are God's temple and that God's Spirit lives in you? – 1 Corinthians 3:16
I grew up in a Catholic community whose norms included complete abstinence from alcoholic drinks. Since drunkenness is one of the sins listed in 1 Corinthians 6:6 that could exclude a person from God's Kingdom, we didn't want to have anything to do with something that could lead us away from the Lord. It was a good discipline that has extended to other areas of my spiritual life.
Today, I'm no longer bound by those community norms but I still don't go out drinking. I have, however, begun to take a glass of wine a day, as often as I can, ever since I found out that it's good for the heart and helps fight Alzheimer's disease. God knew about the benefits of drinking a little alcohol even before scientists discovered it, that's why 1Timothy 5:23 says, "Stop drinking only water, but have a little wine for the sake of your stomach and your frequent illnesses."
As with anything, moderation is the key. Because I have no problems with drunkenness, a glass of wine won't lead to intoxication.
Just one word to those who have problems with drunkenness: Don't even take the first sip. Rissa Singson-Kawpeng
"Then, whether you eat, or drink, or whatever you do, do it for the glory of God." (1 Corinthians 10:31)
Lord, help me to remember that my body is Your temple.
1st READING
When we celebrate the blessing and dedication of a basilica, it is not the building we celebrate but what it represents to us in terms of the work and effort to build it and its symbolization of the People of God. The Lateran Basilica is the Cathedral of Rome and the official Church of the Pope. Thus, we celebrate today the central role of the Pope in the governance of our Church, and we thank God for the gift he is to us all – a sign and source of unity in the service of God's will.
Ezekiel 47:1-2, 8-9, 12
1 The angel brought me back to the entrance of the temple, and I saw water flowing out from beneath the threshold of the temple toward the east, for the facade of the temple was toward the east; the water flowed down from the southern side of the temple, south of the altar. 2 He led me outside by the north gate, and around to the outer gate facing the east, where I saw water trickling from the southern side. 8 He said to me, "This water flows into the eastern district down upon the Arabah, and
empties into the sea, the salt waters, which it makes fresh. 9 Wherever the river flows, every sort of living creature that can multiply shall live, and there shall be abundant fish, for wherever this water comes the sea shall be made fresh. 12 Along both banks of the river, fruit trees of every kind shall grow; their leaves shall not fade, nor their fruit fail. Every month they shall bear fresh fruit, for they shall be watered by the flow from the sanctuary. Their fruit shall serve for food, and their leaves for
Psalm 46:2-3, 5-6, 8-9
R: The waters of the river gladden the city of God, the holy dwelling of the Most High!
1 [2] God is our refuge and our strength, an ever-present help in distress. 2 [3] Therefore we fear not, though the earth be shaken and mountains plunge into the depths of the sea. (R) 4 [5] There is a stream whose runlets gladden the city of God, the holy dwelling of the Most High. 5 [6] God is in its midst; it shall not be disturbed; God will help it at the break of dawn. (R) 7 [8] The LORD of hosts is with us; our stronghold is the God of Jacob. 8 [9] Come! behold the deeds of the LORD, the astounding things he has wrought on earth. (R)
As magnificent as any Church structure may be, nothing compares in beauty to a child of God! Our focus ought never be consumed by buildings and things at the expense of people. It is too easy to lose sight of the real focus when we get consumed with matters of money and programs. God wants us to bring the Good News to His people. Let us ensure that we never lose sight of the real goal and that we always have time to listen and care for the People of God in the midst of our busyness.
1 Corinthians 3:9c-11, 16-17
9 Brothers and sisters: You are God's building. 10 According to the grace of God given to me, like a wise master builder I laid a foundation, and another is building upon it. But each one must be careful how he builds upon it, 11 for no one can lay a foundation other than the one that is there, namely, Jesus Christ. 16 Do you not know that you are the temple of God, and that the Spirit of God dwells in you? 17 If anyone destroys God's temple, God will destroy that person; for the temple of God, which you are, is holy.
Let us never forget the example of Jesus when He cleansed the Temple. Let us seek to protect the temple of our body from any sort of pollution caused by sin so that we will always be growing in holiness. It is holiness that matters in the end. Jesus teaches us that the approval of men is incidental when compared with the approval of God! Likewise, we should always seek to be giving glory to God through the way we use our bodies – not glory to the agenda and values of the world.
John 2:13-22
13 Since the Passover of the Jews was near, Jesus went up to Jerusalem. 14 He found in the temple area those who sold oxen, sheep, and doves, as well as the money-changers seated there. 15 He made a whip out of cords and drove them all out of the temple area, with the sheep and oxen, and spilled the coins of the money-changers and overturned their tables, 16 and to those who sold doves he said, "Take these out of here, and stop making my Father's house a marketplace." 17 His disciples recalled the words of scripture, "Zeal for your house will consume me." 18 At this the Jews answered and said to him, "What sign can you show us for doing this?" 19 Jesus answered and said to them, "Destroy this temple and in three days I will raise it up." 20 The Jews said, "This temple has been under construction for forty-six years, and you will raise it up in three days?" 21 But he was speaking about the temple of his body. 22 Therefore, when he was raised from the dead, his disciples remembered that he had said this, and they came to believe the scripture and the word Jesus had spoken.
my reflections
think: The approval of men is incidental when compared with the approval of God.
_________________________________________________________

God's special verse/thought for me today________________
_________________________________________________________

T O D A Y ' S BLESSING LIST
Thank You Lord for: ____________________________________
_______________________________________________________
READ THE BIBLE IN ONE YEAR Jeremiah 4-6
My weekly time with God
Things to be grateful for from the past week
________________________________________________________________
________________________________________________________________
_________________________________________________________________
Things to ask God for in the coming week
________________________________________________________________
_________________________________________________________________
________________________________________________________________
Most important word God told me this week
________________________________________________________________
________________________________________________________________
________________________________________________________________
A CATHEDRAL FOR THE POPE, THE HUMAN HEART FOR GOD
Jesus' image in today's Gospel is a world away from the story book caricature of Jesus "meek and mild." Today, Jesus is angry at the crass display of irreverence right at the very house of God. The temple, a place of worship, has become a marketplace; it has become a den of thieves. Jesus' commands: "Take all these out of here and stop turning my Father's house into a marketplace."
Jesus is angry because God's house is desecrated. The mundane concern for profit at the expense of sacred worship is a sacrilege against Him who is worshipped. If we were in Jesus' shoes, wouldn't we be angry, too?
Are we bothered when we go to Mass not properly dressed and yet go to parties in the latest fashion? Are we slow to see anything wrong when we gossip during the Holy Eucharist and yet quick to teach others to make a double genuflection when the Blessed Sacrament is exposed? Is it sinful for us to pray in church and yet cheat in our places of work? Do we recognize the horror of supporting the Church with wealth illegally or immorally amassed? May Jesus cleanse God's holy temple. We are the temples of God's Spirit, and Jesus' anger is fanned into fire each time we show irreverence to ourselves and commit injustice against one another. If we were in His shoes, we cannot be less angry.
When we indulge ourselves in vices that kill the body and condemn the soul, do we feel guilty? When we are indifferent to the sufferings of others, do we feel contrite? When we tolerate a culture of sin and death but claim ourselves as Christians, do we recognize our need for conversion?
When we say that we love God and yet hate our neighbors, do we realize the fundamental lie on which our lives are based? May Jesus cleanse us, God's holy temple.
As we celebrate the feast of the dedication of the Basilica of St. John Lateran, may we be reminded that we ourselves are God's temple—precious and holy. Fr.Bobby Titco
I am God's favorite dwelling place.
O God living in me, make me holy by Your indwelling. As I carry You in my heart wherever I go, let me give You to whoever I meet. The more I give You to others, the more I have You. The more I keep You, the less I have You. Amen.
St. Benignus, bishop, pray for us.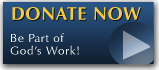 The FEAST is one of the happiest places on earth.

Click Here to find a Feast near you!
KERYGMA TV! is BACK
KERYGMA TV is on a new time slot and new channel Sundays 8 a.m. at IBC 13
Need Counseling? No Landline?
Now, you can use your mobile phone to call a friend for counseling at 09228407031. Or you may call our landlines 7266728, 7264709, 7259999 Mon-Fri 24-hrs, Sat 6am-5pm, Sun 6am-10am
BO BLOGS!
Go to Bo's Official Site and read his almost daily blog! Its not news, but thoughts and musings of Bo Sanchez. Get to know Bo in a more personal way --and find out what it means to live the life of a preacher. You get to enrich your faith as well.
DONATION
Remember to always donate your "first fruits"-not the last. Click on the "Donation" Box under the members menu - and you'll even see links to the nearest branches of the Banks where you can deposit.