READINGS for 2008-11-08
My God will fully supply whatever you need, in accord with his glorious riches in Christ Jesus. – Philippians 4:19
My boyfriend and I added and subtracted and added some more. Still, after all that computation, we arrived at a not-so-promising conclusion. I'd end up with almost nothing at the end of every month if I rented my own place.
But I felt in my heart that it was time to go off on my own. So I took the blind leap two years ago and packed my stuff from my parents' home. I had a relatively big rent considering it was my first to pay any bills other than my gasoline and cell phone consumption.
In the beginning, I felt like hyperventilating every time I incurred an unforeseen expense. But God was faithful. Ever since I started paying rent, my income has increased considerably, more than covering for my monthly expenses!
I grew so much in that one year that I went solo. But my greatest learning is that God doesn't do math the way we do. His resources are infinitely far more than ours.
Rissa Singson-Kawpeng
"God sendeth cold after clothes." (William Camden)
Father , I put my trust in Your providence.
1st READING
Paul is aware that to lay down his life in the service of the Gospel may mean difficulties and hardships. It would be helpful for us all to both realize and accept the same will be true for us. The sooner we accept the truth, the more quickly we can get on with the business of living life. The sooner we do this, the more help we will be to the progress of the Kingdom of God, and it is this that God is looking forward from us.
10
Brothers and sisters: I rejoice greatly in the Lord that now at last you revived your concern for me. You were, of course, concerned about me but lacked an opportunity.
11
Not that I say this because of need, for I have learned, in whatever situation I find myself, to be self-sufficient.
12
I know indeed how to live in humble circumstances; I know also how to live with abundance. In every circumstance and in all things I have learned the secret of being well fed and of going hungry, of living in abundance and of being in need.
13
I have the strength for everything through him who empowers me.
14
Still, it was kind of you to share in my distress.
15
You Philippians indeed know that at the beginning of the gospel, when I left Macedonia, not a single church shared with me in an account of giving and receiving, except you alone.
16
For even when I was at Thessalonica you sent me something for my needs, not only once but more than once.
17
It is not that I am eager for the gift; rather, I am eager for the profit that accrues to your account.
18
I have received full payment and I abound. I am very well supplied because of what I received from you through Epaphroditus, "a fragrant aroma," an acceptable sacrifice, pleasing to God.
19
My God will fully supply whatever you need, in accord with his glorious riches in Christ Jesus.
Psalm 112:1b-2, 5-6, 8a and 9
R: Blessed the man who fears the Lord.
1
Blessed the man who fears the LORD, who greatly delights in his commands.
2
His posterity shall be mighty upon the earth;
the upright generation shall be blessed.
(R)
5
Well for the man who is gracious and lends, who conducts his affairs with justice;
6
he shall never be moved; the just man shall be in everlasting remembrance.
(R)
8
His heart is steadfast; he shall not fear.
9
Lavishly he gives to the poor; his generosity shall endure forever; his horn shall be exalted in glory.
(R)
Jesus tells us to use the money we have to make us friends but a particular type of Friend, one who can welcome us into eternity. It is always interesting to discuss the use of money from a Christian point of view. I get very uncomfortable if there are large amounts of money being dedicated to the pleasure of a few when there are large numbers of people who are starving or suffering in one way or another. Others may differ from me but I find it difficult to reconcile unbridled pursuit of pleasure and closed eyes to the needs of others at the same time. Don't you?
9
Jesus said to his disciples: "I tell you, make friends for yourselves with dishonest wealth, so that when it fails, you will be welcomed into eternal dwellings.
10
The person who is trustworthy in very small matters is also trustworthy in great ones; and the person who is dishonest in very small matters is also dishonest in great ones.
11
If, therefore, you are not trustworthy with dishonest wealth, who will trust you with true wealth?
12
If you are not trustworthy with what belongs to another, who will give you what is yours?
13
No servant can serve two masters. He will either hate one and love the other, or be devoted to one and despise the other. You cannot serve God and mammon."
14
The Pharisees, who loved money, heard all these things and sneered at him.
15
And he said to them, "You justify yourselves in the sight of others, but God knows your hearts; for what is of human esteem is an abomination in the sight of God."
think:
Jesus tells us to use the money we have to make us friends but a particular type of Friend, one who can welcome us into eternity.
_________________________________________________________

God's special verse/thought for me today________________
_________________________________________________________

T O D A Y ' S BLESSING LIST
Thank You Lord for:
____________________________________
_______________________________________________________
READ THE BIBLE IN ONE YEAR Jeremiah 1-3
First, money changes everything. Does it? The answer is best found not in money itself but on us who spend it. What is the answer?
Second, money makes the world go round. This must be the reason why the more money a person has, the more restless that person becomes. Such a person goes round and round seeking for something money cannot give, something that
he does not know nor can name. That something is called "peace."
Third, when money speaks everybody listens. I do not have much money; are you listening to me?
Fourth, money is the root of all evil. Right? Wrong! Money is not the root of all evil. Rather, the love of money is the root of all evil. Money in itself is amoral — it is neither good or bad. It is simply a convenient tool for human transactions.
I had a teacher way back in high school who used to tell us, "God gave us things to use and people to love, and not things to love and people to use." Money is a thing—use it. People are people—love them. Do not love people for money. Do not use money to influence people. Now, if money could talk about us, what would it say?
Fr. Bobby Titco
God gave us things to use and people to love, and not things to love and people to use.
Ever-generous Father, I put my trust in Your unfailing and loving providence. Help me show You my gratitude by being generous. Do not let me be enslaved by the love of money. Let me, rather, use money to bring about a lot of good in the world. Amen.
St. Wiomad, abbot and bishop, pray for us.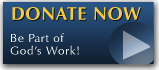 The FEAST is one of the happiest places on earth.

Click Here to find a Feast near you!
KERYGMA TV! is BACK
KERYGMA TV is on a new time slot and new channel Sundays 8 a.m. at IBC 13
Need Counseling? No Landline?
Now, you can use your mobile phone to call a friend for counseling at 09228407031. Or you may call our landlines 7266728, 7264709, 7259999 Mon-Fri 24-hrs, Sat 6am-5pm, Sun 6am-10am
BO BLOGS!
Go to Bo's Official Site and read his almost daily blog! Its not news, but thoughts and musings of Bo Sanchez. Get to know Bo in a more personal way --and find out what it means to live the life of a preacher. You get to enrich your faith as well.
DONATION
Remember to always donate your "first fruits"-not the last. Click on the "Donation" Box under the members menu - and you'll even see links to the nearest branches of the Banks where you can deposit.