READINGS for 2008-10-29
"Strive to enter through the narrow gate, for many, I tell you, will attempt to enter but will not be strong enough." – Luke 13:24
I was amazed to see a picture of the Church of the Nativity's front door. (How I wish I had actually seen it!) It's so low that you can only enter it by stooping down. They said that it was set up like that so that armies on horseback couldn't enter the church. The door is otherwise called the "Door of Humility." Do you see the symbolism? Anyone who wants to visit the place where Tradition states Jesus was born must enter bowed down.
It is difficult to be humble at times. Especially when we think it is
our
effort and
our
talent and
our
goodness that have made us who we are. Is it possible that humility is the door to salvation? Is it when we acknowledge our sins, our weaknesses, our failures that Jesus comes as Savior and Redeemer?
Looking at my life, I say yes. Jesus became real to me when I got disillusioned with my own pursuits for the ideal. It was when I couldn't congratulate myself at my own goodness or ability that I found Him.
We are saved through the doorway of humility. Are we strong enough to stoop low? The Savior is waiting inside.
Joy Sosoban
Pride makes us artificial and humility makes us real. (Thomas Merton)
Dearest Jesus, grant me the grace of humility that I may always be saved.
The moral obligation of obedience children have towards their parents is one that lessens with age. Ultimately, parents have to let go of directing their children's lives in the absolute understanding of this role. As children grow into adulthood, it is essential that parents give their children greater and greater autonomy so that they can take up responsibility for their own decisions. Children are always required to respect their parents but once they are adults, the duty of the obedience they had as children is gone.
1
Children, obey your parents in the Lord, for this is right.
2
"Honor your father and mother." This is the first commandment with a promise,
3
"that it may go well with you and that you may have a long life on earth."
4
Fathers, do not provoke your children to anger, but bring them up with the training and instruction of the Lord.
5
Slaves, be obedient to your human masters with fear and trembling, in sincerity of heart, as to Christ,
6
not only when being watched, as currying favor, but as slaves of Christ, doing the will of God from the heart,
7
willingly serving the Lord and not human beings,
8
knowing that each will be requited from the Lord for whatever good he does, whether he is slave or free.
9
Masters, act in the same way toward them, and stop bullying, knowing that both they and you have a Master in heaven and that with him there is no partiality.
Psalm 145: 10-11, 12-13ab, 13cd-14
R: The Lord is faithful in all his words.
10
Let all your works give you thanks, O LORD, and let your faithful ones bless you.
11
Let them discourse of the glory of your kingdom and speak of your might.
(R)
12
Making known to men your might and the glorious splendor of your kingdom.
13
Your kingdom is a kingdom for all ages, and your dominion endures through all generations.
(R)
The LORD is faithful in all his words and holy in all his works.
14
The LORD lifts up all who are falling and raises up all who are bowed down.
(R)
The door to salvation is narrow and the one to perdition is wide. We should never forget this! Robert Frost talks about traveling the road less frequently chosen and being the better man for it. Perhaps he is reflecting upon this Scripture as he wrote those lines. Too often today, I hear sentiments in Christian circles saying that it does not really matter what path we take as they all lead to God. This is rarely, if ever, the case when it comes to moral choices. Most of such sentiments usually come from people who doubt or deny the existence of the devil. This is a fatal position to take!
22
Jesus passed through towns and villages, teaching as he went and making his way to Jerusalem.
23
Someone asked him, "Lord, will only a few people be saved?" He answered them,
24
"Strive to enter through the narrow gate, for many, I tell you, will attempt to enter but will not be strong enough.
25
After the master of the house has arisen and locked the door, then will you stand outside knocking and saying, 'Lord, open the door for us.' He will say to you in reply, 'I do not know where you are from.'
26
And you will say, 'We ate and drank in your company and you taught in our streets.'
27
Then he will say to you, 'I do not know where [you] are from. Depart from me, all you evildoers!'
28
And there will be wailing and grinding of teeth when you see Abraham, Isaac, and Jacob and all the prophets in the kingdom of God and you yourselves cast out.
29
And people will come from the east and the west and from the north and the south and will recline at table in the kingdom of God.
30
For behold, some are lastwho will be first, and some are first who will be last."
think:
The door to salvation is narrow and the one to perdition is wide.
_________________________________________________________

God's special verse/thought for me today________________
_________________________________________________________

T O D A Y ' S BLESSING LIST
Thank You Lord for:
____________________________________
_______________________________________________________
READ THE BIBLE IN ONE YEAR Isaiah 29-32
GOD IS A GOD OF ORDER NOT CHAOS
Today's culture of individualism urges young people to view any sort of authority or control as wrong and even unnecessary. This is simply untrue. There is a natural order of control or authority that is necessary for the proper functioning of our human communities. Without order and authority, there would be chaos, and believe me, amoral or even immoral chaos is not something any of us wants.
In today's First Reading, Paul places before the reader some examples of authority within his era's communities. He tries to situate the relationships of authority within obedience to Christ and also such that these relationships are circumscribed by love. Thus there are demands for both obedience and love within Paul's understanding— demands designed to protect the human dignity of all involved. It is healthy for us to regularly reflect upon the relationships we have with others in order to discern whether or not we are living them in accordance with the spirit of the Gospel and Christ's unconditional love. One of the main challenges we face in the world today is the exploitation of the poor and powerless. People should never be treated merely as a means to an end. Every human person, in every human relationship must always remain the subject of that relationship. This means we cannot view people as objects to be used to attain a particular end – something that, for example, multinational companies need to be very careful they avoid when they begin situating their factories in low-wage economies. Why are they doing this? Is it just a money-making consideration? Are they truly paying morally acceptable wage/benefits to their employees? The question may at first be a legal one, but because we are dealing with other human beings there is also a moral dimension that needs to be addressed. I wonder how often employers make this distinction – not as often as is necessary, I think.
Fr. Steve Tynan
Am I aware of any ways that I relate to others that needs to be changed because they do not truly reflect Gospel principles and truths?
Holy Spirit, help me to receive more fully the unconditional love of God so that I will be better able to love others unconditionally.
St. Narcisus, bishop of Jerusalem, pray for us.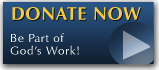 The FEAST is one of the happiest places on earth.

Click Here to find a Feast near you!
KERYGMA TV! is BACK
KERYGMA TV is on a new time slot and new channel Sundays 8 a.m. at IBC 13
Need Counseling? No Landline?
Now, you can use your mobile phone to call a friend for counseling at 09228407031. Or you may call our landlines 7266728, 7264709, 7259999 Mon-Fri 24-hrs, Sat 6am-5pm, Sun 6am-10am
BO BLOGS!
Go to Bo's Official Site and read his almost daily blog! Its not news, but thoughts and musings of Bo Sanchez. Get to know Bo in a more personal way --and find out what it means to live the life of a preacher. You get to enrich your faith as well.
DONATION
Remember to always donate your "first fruits"-not the last. Click on the "Donation" Box under the members menu - and you'll even see links to the nearest branches of the Banks where you can deposit.