READINGS for 2008-10-25
WhEN thE FRuIts tAKE LONG
"Sir, leave it for this year also, and I shall cultivate the ground around it and fertilize it; it may bear fruit in the future." – Luke 13:8-9
Every first working Monday of the month, we have a prayer meeting at the office. At the start of every year, we ask ourselves, "Do we want to continue with the prayer meetings?" "Do we see its fruits in the way we relate with one another and in how we work?"
I told my boss that perhaps it would be better if we hold it after office hours, so that only those who are really interested will attend. Holding it during office hours (followed by a free lunch) makes it like an obligation that one has to attend. What happens after the prayer meetings is a different matter — far from what you would expect to see when people pray together.
Still, survey says the majority wants the prayer meetings to continue. I gave in, with a fervent prayer in my heart that the prayer meetings will bear fruit in our lives — now or in the future — whether I get to see them or not in my lifetime. After all, it is God who makes the trees bear fruit. I can only cultivate the soil around it.
Tess Atienza
In what areas of your life do you need patience?
Lord, I can only do so much. The rest is up to You.
One of the goals of the Christian life is to grow into the likeness and Body of Christ. This image of the Church is very strong in the writings of St. Paul and thus we can see one of the basic structures of his preaching in this image. We also see how he sought to set up the structures of the early Church communities he established. It is important to see how Paul's understanding of the Church is--that it is a work in progress. We are not yet complete or perfect as individuals or the Church, and thus should always seek to grow toward the final goal of union with the Trinity.
7
Brothers and sisters: Grace was given to each of us according to the measure of Christ's gift.
8
Therefore, it says: "He ascended on high and took prisoners captive; he gave gifts to men."
9
What does "he ascended" mean except that he also descended into the lower regions of the earth?
10
The one who descended is also the one who ascended far above all the heavens, that he might fill all things.
11
And he gave some as apostles, others as prophets, others as evangelists, others as pastors and teachers,
12
to equip the holy ones for the work of ministry, for building up the body of Christ,
13
until we all attain to the unity of faith and knowledge of the Son of God, to mature manhood, to the extent of the full stature of Christ,
14
so that we may no longer be infants, tossed by waves and swept along by every wind of teaching arising from human trickery, from their cunning in the interests of deceitful scheming.
15
Rather, living the truth in love, we should grow in every way into him who is the head, Christ,
16
from whom the whole body, joined and held together by every supporting ligament, with the proper functioning of each part, brings about the body's growth and builds itself up in love.
Psalm 122: 1-2, 3-4ab, 4cd-5
R: Let us go rejoicing to the house of the Lord.
1
I rejoiced because they said to me, "We will go up to the house of the LORD."
2
And now we have set foot within your gates, O Jerusalem.
(R)
3
Jerusalem, built as a city with compact unity.
4
To it the tribes go up, the tribes of the LORD.
(R)
According to the decree for Israel, to give thanks to the name of the LORD.
5
In it are set up judgment seats, seats for the house of David.
(R)
God is merciful in His dealings with us. He does not demand instant transformation, particularly from habits that have established themselves over the years. Yet, at the same time, He will not wait forever. Like the fig tree in the Gospel, even if our lives are not yet perfect, we should still be bearing at least some fruit for the Kingdom of God! It is not a matter of becoming perfect before entering into His service – most of the work of perfecting us comes as we are in the service of God's will and word.
1
Some people who were present there told Jesus about the Galileans whose blood Pilate had mingled with the blood of their sacrifices.
2
He said to them in reply, "Do you think that because these Galileans suffered in this way they were greater sinners than all other Galileans?
3
By no means! But I tell you, if you do not repent, you will all perish as they did!
4
Or those eighteen people who were killed when the tower at Siloam fell on them — do you think they were more guilty than everyone else who lived in Jerusalem?
5
By no means! But I tell you, if you do not repent, you will all perish as they did!"
6
And he told them this parable: "There once was a person who had a fig tree planted in his orchard, and when he came in search of fruit on it but found none,
7
he said to the gardener, 'For three years now I have come in search of fruit on this fig tree but have found none. So cut it down. Why should it exhaust the soil?'
8
He said to him in reply, 'Sir, leave it for this year also, and I shall cultivate the ground around it and fertilize it;
9
it may bear fruit in the future. If not you can cut it down.' "
Even if our lives are not yet perfect, we should still be bearing at least some fruit for the Kingdom of God.
_________________________________________________________

God's special verse/thought for me today________________
_________________________________________________________

T O D A Y ' S BLESSING LIST
Thank You Lord for:
____________________________________
_______________________________________________________
READ THE BIBLE IN ONE YEAR Isaiah 13-15
This is the central principle of discipleship. It is the example that Christ has given us to follow. It sounds as though it's easy to do, but all who have set themselves to this task have found it much easier to say and understand than to put into practice.The thing that makes it so difficult is temptation and sin. This is the constant struggle of the disciple, namely to reject temptation and sin, and embrace the will of God for our lives. The times when we fail to do this should not discourage us. We need to get up and get on with life, repent of our sin and set our eyes back on the goal, and move forward. The reading tells us that the goal of life is to "grow in every way into the head who is Christ." Furthermore, the way this happens is that "living the truth in love" allows the body and all its parts to be strengthened, and come together in unity and love.
Each Christian must decide to make these principles his own if he wants to progress in the life of holiness. Once the decision is made, putting it into practice is the daily task of Christian living. We should draw courage and strength from the example of Christ who constantly had to make decisions in order to remain faithful to His Father's will. Discipleship was not an easy decision for Jesus nor will it be an easy one for any one of us. The example of Jesus shows that if something is worth pursuing, then it is worth the effort needed to reach the goal. It is only the witness of individual Christian lives that will demonstrate to the world that Christian discipleship is indeed a lifestyle worth the effort and energy.
The world today is in dire need of examples of the lives of men and women who will witness to the truth of the Gospel
in love. Let us be willing to take up this call
.
Fr. Steve Tynan
How well do I put the above principle into action in my life?
Lord Jesus, help me by Your grace to love others in all that I do. Let my life become a living example of the Christian Gospel in action.
St. Fronto, bishop, pray for us.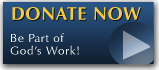 The FEAST is one of the happiest places on earth.

Click Here to find a Feast near you!
KERYGMA TV! is BACK
KERYGMA TV is on a new time slot and new channel Sundays 8 a.m. at IBC 13
Need Counseling? No Landline?
Now, you can use your mobile phone to call a friend for counseling at 09228407031. Or you may call our landlines 7266728, 7264709, 7259999 Mon-Fri 24-hrs, Sat 6am-5pm, Sun 6am-10am
BO BLOGS!
Go to Bo's Official Site and read his almost daily blog! Its not news, but thoughts and musings of Bo Sanchez. Get to know Bo in a more personal way --and find out what it means to live the life of a preacher. You get to enrich your faith as well.
DONATION
Remember to always donate your "first fruits"-not the last. Click on the "Donation" Box under the members menu - and you'll even see links to the nearest branches of the Banks where you can deposit.