READINGS for 2008-10-16
FRustRAtION GIvEs WAY tO GRACE
Grace to you and peace from God our Father and the Lord Jesus Christ… – Ephesians 1:2
When we started building our house, the plan called for a 10-month construction period. So when we reached the 15th month
of construction, anxiety crept on me. We had chosen to purchase practically all the finishing materials and the interiors. The purchase list was long and we had lots of errands to run. It ate into our regular schedules and into our nerves. The excitement was turning into frustration.
But as we looked at how the house took shape and our God-ordained encounters in purchasing the materials, His grace and peace filled us. We were able to witness to the suppliers by not compromising correct transactions with the proper receipts just to get savings. We helped the contractor by holding Bible study sessions for the construction workers. We put a lot of time in customizing our etched glass display so that it conveys its Christian meaning clearly to those who enter our home.
All these realizations drowned our frustrations. When the time came for the house to be blessed, we had pure joy that
filled our hearts for a long time.
Rolly España
Are anxieties leading you to frustrations and inaction? Think of how God has blessed you and grace will surely follow.
Lord, Your grace is sufficient for me. It is Your peace I desire.
This is a magnificent hymn in praise of God's glory. Go back and read it again slowly in order to savor every aspect of it as much as possible. God is worth any time we can give Him! God is worthy of all praise and honor. We can never 'waste' enough time on our relationship with God! Let us seek to give Him glory in everything we do in our lives.
1
Paul, an apostle of Christ Jesus by the will of God, to the holy ones who are in Ephesus faithful in Christ Jesus:
2
grace to you and peace from God our Father and the Lord Jesus Christ.
3
Blessed be the God and Father of our Lord Jesus Christ, who has blessed us in Christ with every spiritual blessing in the heavens,
4
as he chose us in him, before the foundation of the world, to be holy and without blemish before him. In love
5
he destined us for adoption to himself through Jesus Christ, in accord with the favor of his will,
6
for the praise of the glory of his grace that he granted us in the beloved.
7
In him we have redemption by his blood, the forgiveness of transgressions, in accord with the riches of his grace
8
that he lavished upon us. In all wisdom and insight,
9
he has made known to us the mystery of his will in accord with his favor that he set forth in him
10
as a plan for the fullness of times, to sum up all things in Christ, in heaven and on earth.
Psalm 98: 1, 2-3ab, 3cd-4, 5-6
R: The Lord has made known his salvation.
1
Sing to the LORD a new song, for he has done wondrous deeds; his right hand has won victory for him, his holy arm.
(R)
2
The LORD has made his salvation known in the sight of the nations he has revealed his justice.
3
He has remembered his kindness and his faithfulness toward the house of Israel.
(R)
All the ends of the earth have seen the salvation by our God.
4
Sing joyfully to the LORD, all you lands; break into song; sing praise.
(R)
5
Sing praise to the LORD with the harp, with the harp and melodious song.
6
With trumpets and the sound of the horn sing joyfully before the King, the LORD.
(R)
Sometimes, the best form of attack is defense. By defense here, I mean that the Scribes and Pharisees ought to stop for a moment and consider Jesus' accusations. They might actually have some substance to them. If they reflected upon their lives for a moment and then addressed their own sinfulness, rather than seek to attack Jesus by trying to trap Him in some sort of heresy or blasphemy, they would have found that Jesus and they could work together quite well.
47
The Lord said: Woe to you! You build the memorials of the prophets whom your ancestors killed.
48
Consequently, you bear witness and give consent to the deeds of your ancestors, for they killed them and you do the building.
49
Therefore, the wisdom of God said, 'I will send to them prophets and apostles; some of them they will kill and persecute'
50
in order that this generation might be charged with the blood of all the prophets shed since the foundation of the world,
51
from the blood of Abel to the blood of Zechariah who died between the altar and the temple building. Yes, I tell you, this generation will be charged with their blood!
52
Woe to you, scholars of the law! You have taken away the key of knowledge. You yourselves did not enter and you stopped those trying to enter."
53
When he left, the scribes and Pharisees began to act with hostility toward him and to interrogate him about many things,
54
for they were plotting to catch him at something he might say.
think:
God is worth any time we can give Him.
_________________________________________________________

God's special verse/thought for me today________________
_________________________________________________________

T O D A Y ' S BLESSING LIST
Thank You Lord for:
____________________________________
_______________________________________________________
READ THE BIBLE IN ONE YEAR Sirach 31-34
ALAS, ALAS, ALAS! WOE, WOE, WOE!
When I was young, we used a phrase to describe people who were always complaining about how nothing goes right for them. We used to offer to throw a "pity party" for them. This may have been a little mean-spirited at times, though at other times, it was well-deserved. The thing is, many people who find that things are constantly going wrong in their lives submit to the pattern and do nothing to break out of it.
In today's Gospel, Jesus tells certain groups of people that they are in for bad times unless they change the way they act and live. You see, ultimately, much of what happens in our lives depends on what we choose in the first place. I am not speaking here of the times when a person sins against you – that is obviously wrong and not to be tolerated or laughed away. However, if we are honest with ourselves, we will be forced to admit that we have contributed to our own problems in significant ways through bad choices. The people Jesus is addressing in the Gospel today are consistent offenders in one way or another – their lives are given over to repeated acts that do not reflect the truth of the Gospel and He tells them that such obstinacy in the face of the truth will have unwelcome consequences.
What does this mean for us? Perhaps the message is relevant to our own situation. Perhaps it is just a warning not to allow sinful ways to become habits. At the very least, it is a warning about the addictive nature of sin and how sin tends to worm its way into our lives and is difficult to get out. We need to be aware of these things so that we are not tempted to let down our guard. We should always be seeking the truth and all that is holy and righteous in order to avoid allowing sin to get a hold on our lives. Fr. Steve Tynan
Reflection Question:
Do I have habitual sins that I need to address in my life? How am I going to do this? Do I need help to overcome these sins?
Lord Jesus, You are the Way, the Truth and the Life. Help me to follow You at all times so that sin will not get a chance to establish itself in my life.
St. Gerard Majella, religious, pray for us.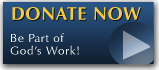 The FEAST is one of the happiest places on earth.

Click Here to find a Feast near you!
KERYGMA TV! is BACK
KERYGMA TV is on a new time slot and new channel Sundays 8 a.m. at IBC 13
Need Counseling? No Landline?
Now, you can use your mobile phone to call a friend for counseling at 09228407031. Or you may call our landlines 7266728, 7264709, 7259999 Mon-Fri 24-hrs, Sat 6am-5pm, Sun 6am-10am
BO BLOGS!
Go to Bo's Official Site and read his almost daily blog! Its not news, but thoughts and musings of Bo Sanchez. Get to know Bo in a more personal way --and find out what it means to live the life of a preacher. You get to enrich your faith as well.
DONATION
Remember to always donate your "first fruits"-not the last. Click on the "Donation" Box under the members menu - and you'll even see links to the nearest branches of the Banks where you can deposit.