READINGS for 2008-09-19
PREACHING FROm OUR PULPITS
Afterward he journeyed from one town and village to another, preaching and proclaiming the good news of the kingdom of God. – Luke 8:1
Do you bring Jesus with you wherever you go? In whatever context you are in — whether at home, school or work — does your life preach and proclaim the Good News? Many times we forget that our lives are living, breathing and
tangible representations of the Gospel.
Once, one of my graduate school friends had to absent herself from class because her son was sick. Our professor had given us a paper which was due the next meeting. I tried to help my classmate by sending her text and e-mail updates of what went on in class, and by faxing her a copy of the task sheet our teacher had distributed. Afterwards, she sent me a text saying, "Thank you. You are a breath of fresh air to people like me."
I didn't think I did anything spectacular to deserve such a nice compliment. All I did was extend a helping hand, and offer small acts of kindness.
We often don't realize it, but we can bring Jesus to other people even in the little things we do. Our daily lives are our pulpit. Let us preach well.
Cess Cosico
Are you a blessing or a burden to other people? Let us all pray for the grace to become blessings to other people.
Lord, let me preach with my life.
Paul reflects on the centrality of the resurrection to the Gospel proclamation – and thus the empty tomb. The scholars who say the empty tomb is incidental to the Gospel message have lost a true understanding and appreciation for it's fundamental meaning namely, that Jesus has been raised from the dead, the same Jesus who was laid in the tomb a few days before. Without the resurrection there is no real victory over death. The scriptural witness is unequivocal in that the early Church's understanding is that Jesus was bodily raised from the dead by His Father.
12
Brothers and sisters: If Christ is preached as raised from the dead, how can some among you say there is no resurrection of the dead?
13
If there is no resurrection of the dead, then neither has Christ been raised.
14
And if Christ has not been raised, then empty [too] is our preaching; empty, too, your faith.
15
Then we are also false witnesses to God, because we testified against God that he raised Christ, whom he did not raise if in fact the dead are not raised.
16
For if the dead are not raised, neither has Christ been raised,
17
and if Christ has not been raised, your faith is vain; you are still in your sins.
18
Then those who have fallen asleep in Christ have perished.
19
If for this life only we have hoped in Christ, we are the most pitiable people of all.
20
But now Christ has been raised from the dead, the first-fruits of those who have fallen asleep.
Psalm 17:1bcd, 6-7, 8b and 15
R: Lord, when your glory appears, my joy will be full.
1
Hear, O LORD, a just suit; attend to my outcry; hearken to my prayer from lips without deceit.
(R)
6
I call upon you, for you will answer me, O God; incline your ear to me; hear my word.
7
Show your wondrous mercies, O savior of those who flee from their foes to refuge at your right hand.
(R)
8
Hide me in the shadow of your wings,
15
But I in justice shall behold your face; on waking, I shall be content in your presence.
(R)
There will always be a need for people to provide for the Church from their resources. As members of the Church, we all have a moral responsibility to do what we can in providing for the maintenance of Church buildings and programs of outreach as well as in providing for those who give their lives as ministers of the Church. Do we have to tithe? There is nothing wrong with tithing but I prefer to follow the New Testament principle that we are called to give generously according to our means and to give with a cheerful heart. This places a far greater obligation upon the rich to give much more than a tithe as they can easily afford it. And puts less pressure on those who perhaps are unable to give a full tithe because they are poor.
1
Jesus journeyed from one town and village to another, preaching and proclaiming the good news of the kingdom of God. Accompanying him were the Twelve
2
and some women who had been cured of evil spirits and infirmities, Mary, called Magdalene, from whom seven demons had gone out,
3
Joanna, the wife of Herod's steward Chuza, Susanna, and many others who provided for them out of their resources.
think:
We are called to give generously according to our means and to give with a cheerful heart.
_______________________________________________________

God's special verse/thought for me today________________
_________________________________________________________

T O D A Y ' S BLESSING LIST
Thank You Lord for:
____________________________________
_______________________________________________________
READ THE BIBLE IN ONE YEAR
Psalm 146-150
The Jesuit writer-homilist Mark Link compares today's short Gospel passage to a "credit moment" at the end of a movie or television program. Even though it's the time when most people leave the theater, or switch the channel to another one, it is nevertheless an important moment. At least those actors and actresses, as well as of course all the people behind the production, get to be acknowledged. If it weren't for those people whose names roll across the screen, we wouldn't have any movies or television programs at all.
In other words, these names enumerated by Luke are no other than the people who worked behind the scenes to help fund Jesus' preaching missions. It is very interesting that Luke specifically and explicitly mentions the names of women. He highlights them, seeing in them a fairness, a dignity, and an opportunity accorded to women in the early church. In fact, He names no fewer than 26 women participants in the story of the church. We as a Church are continuously examining and reconsidering the roles and positions of our female members. If it were not for them, we in the Church would be in so much difficulty.
Perhaps it is a given that not everyone can work at center stage or in the spotlight. But definitely there is a need for those also at the backdrop, those behind the scenes. And for all we know, it no longer becomes a question of gender. Each of us surely has a part to play in the Church's mission. Hopefully we can all fulfill our roles to the best of our ability, with God's grace and blessing.
Fr. Martin Macasaet
Have you contributed to the Church's mission? How can you do better?
Thank You, Lord, for making me part of the mission of the Church. Make me zealous, Lord.
St. Emily de Rodat, pray for us.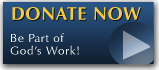 The FEAST is one of the happiest places on earth.

Click Here to find a Feast near you!
KERYGMA TV! is BACK
KERYGMA TV is on a new time slot and new channel Sundays 8 a.m. at IBC 13
Need Counseling? No Landline?
Now, you can use your mobile phone to call a friend for counseling at 09228407031. Or you may call our landlines 7266728, 7264709, 7259999 Mon-Fri 24-hrs, Sat 6am-5pm, Sun 6am-10am
BO BLOGS!
Go to Bo's Official Site and read his almost daily blog! Its not news, but thoughts and musings of Bo Sanchez. Get to know Bo in a more personal way --and find out what it means to live the life of a preacher. You get to enrich your faith as well.
DONATION
Remember to always donate your "first fruits"-not the last. Click on the "Donation" Box under the members menu - and you'll even see links to the nearest branches of the Banks where you can deposit.