READINGS for 2008-09-18
That is the gospel, the message that I preached to you. You are saved by the gospel if you hold firmly to it — unless it was for nothing that you believed. – 1 Corinthians 15:2
My wife, Christine, and I arrived early in the hospital for the result of my mother in law's angiogram. It would determine if she'd need an angioplasty, a heart bypass operation or just medications.
The silence in the area added to the tension we felt. Questions after our meeting with the doctor the night before made us worried.
What is the true condition of her heart? Can she handle a heart procedure? How risky is it? Where do we get the money for the operation?
But even as we worried, a stream of text messages from friends, family, community members and officemates assured us that everything would be alright.
We agreed to stop worrying about our concerns and decided to pray. This time, we used the silence in the lounge to talk to the Lord and entrust everything to Him. Shortly after we ended our prayer, the nurse called us. The doctor broke the great news that an angioplasty or bypass operation was no longer necessary.
We didn't have to worry after all. All that was needed was trust.
Alvin Fabella
Believing in the Gospel means entrusting everything to Him. Which areas of your life do you still need to surrender to Him?
Lord, You are worthy of trust. I replace my fears with faith in You.
When it comes to proclaiming the Gospel, we do not really have a choice to the content of the proclamation. This has clearly been set in the tradition of the Church in the preaching of Jesus and His disciples. This kerygma, as the Church calls it, is fundamental to conversion – the proclamation of the death of Jesus for the forgiveness of our sins and His resurrection from the dead as the basis for the offer of eternal life. The normal way we enter into these mysteries is through the Sacrament of Baptism, our choice to repent of our sins and commit our lives to faith in Jesus Christ.
1
I am reminding you, brothers, of the gospel I preached to you, which you indeed received and in which you also stand.
2
Through it you are also being saved, if you hold fast to the word I preached to you, unless you believed in vain.
3
For I handed on to you as of first importance what I also received: that Christ died for our sins in accordance with the scriptures;
4
that he was buried; that he was raised on the third day in accordance with the scriptures;
5
that he appeared to Kephas, then to the Twelve.
6
After that, he appeared to more than five hundred brothers at once, most of whom are still living, though some have fallen asleep.
7
After that he appeared to James, then to all the apostles.
8
Last of all, as to one born abnormally, he appeared to me.
9
For I am the least of the apostles, not fit to be called an apostle, because I persecuted the church of God.
10
But by the grace of God I am what I am, and his grace to me has not been ineffective. Indeed, I have toiled harder than all of them; not I, however, but the grace of God that is with me.
11
Therefore, whether it be I or they, so we preach and so you believed.
Psalm 118:1b-2, 16ab-17, 28
R: Give thanks to the Lord, for he is good.
1
Give thanks to the LORD, for he is good, for his mercy endures forever.
2
Let the house of Israel say, "His mercy endures forever."
(R)
16
"The right hand of the LORD is exalted; the right hand of the LORD has struck with power."
17
I shall not die, but live, and declare the works of the LORD.
(R)
28
You are my God, and I give thanks to you; O my God, I extol you.
(R)
The forgiveness of our sins is an integral part of the Gospel. It was also one of the major causes of conflict between Jesus and the Pharisees during His ministry. Why? I think it was because Jesus made redundant the Temple sacrifices around which so much of the authority and life of the Scribes and Pharisees was built. If Jesus could forgive sins through His word, then what was going to be left of the Pharisees' authority and power? The answer: not much. Hence their opposition to the ministry of Jesus.
36
A Pharisee invited him to dine with him, and he entered the Pharisee's house and reclined at table.
37
Now there was a sinful woman in the city who learned that he was at table in the house of the Pharisee. Bringing an alabaster flask of ointment,
38
she stood behind him at his feet weeping and began to bathe his feet with her tears. Then she wiped them with her hair, kissed them, and anointed them with the ointment.
39
When the Pharisee who had invited him saw this he said to himself, "If this man were a prophet, he would know who and what sort of woman this is who is touching him, that she is a sinner."
40
Jesus said to him in reply, "Simon, I have something to say to you." "Tell me, teacher," he said.
41
"Two people were in debt to a certain creditor; one owed five hundred days' wages and the other owed fifty.
42
Since they were unable to repay the debt, he forgave it for both. Which of them will love him more?"
43
Simon said in reply, "The one, I suppose, whose larger debt was forgiven." He said to him, "You have judged rightly."
44
Then he turned to the woman and said to Simon, "Do you see this woman? When I entered your house, you did not give me water for my feet, but she has bathed them with her tears and wiped them with her hair.
45
You did not give me a kiss, but she has not ceased kissing my feet since the time I entered.
46
You did not anoint my head with oil, but she anointed my feet with ointment.
47
So I tell you, her many sins have been forgiven; hence, she has shown great love. But the one to whom little is forgiven, loves little."
48
He said to her, "Your sins are forgiven."
49
The others at table said to themselves, "Who is this who even forgives sins?"
50
But he said to the woman, "Your faith has saved you; go in peace."
think:
The proclamation of the death of Jesus for the forgiveness of our sins and His resurrection from the dead is the basis for the offer of eternal life.
_______________________________________________________

God's special verse/thought for me today________________
_________________________________________________________

T O D A Y ' S BLESSING LIST
Thank You Lord for:
____________________________________
_______________________________________________________
READ THE BIBLE IN ONE YEAR
Psalm 141-145
PrOFUsE JOy and GratitUdE
Today's First Reading is s a confession by St. Paul, written to the Corinthians. His words are most beautifully poignant: "For I am the least of the apostles, not fit to be called an apostle, because I persecuted the church of God. But by the grace of God I am what I am, and His grace to me has not been ineffective."
The Gospel passage is also about an ex-sinner. The woman engages in gestures of tenderness, profuse expressions of her repentance and thanksgiving for the forgiveness she has received. She abandoned herself to her overwhelming gratitude for God's mercy, which now liberates her from sin and from the judgment of others.
Both St. Paul the ex-persecutor and the woman ex-sinner testify to God's love through their expressions of conversion and gratitude. The former used sincerely written words in an epistle, the latter availed of ritual washing. Both acknowledge their sinfulness, a humble admission of their sins. For this they are reprieved and pardoned by God. So great now is their joy and gratitude to Him, because they have both received a profuse and magnificent love from God.
According to Fr. Nil Guillemette, SJ's
Parables for Today
, "To turn away from one's sin can be a terribly painful experience, especially when sin has become a "second skin." But it is finally an emergence into light, a new birth, an awakening to joy."
"Only the saints are truly happy. The pity of our lives is that we are not all saints," lamented the French writer Leon Bloy. Remember that a good number of the saints were actually former sinners. If we are not happy enough, if we are not that profuse in our gratitude, then we really haven't found God yet. And worse still, maybe we haven't yet come to terms with our sinfulness in the. Together with St. Paul, we say it again, "But by the grace of God I am what I am, and His grace to me has not been ineffective."
Fr. Martin Macasaet
How happy are you? Can you say that you are truly happy?
I have been blind so many times, Lord, for I have associated happiness apart from You. Open my eyes and let me be filled with true happiness.
St. Joseph of Cupertino, priest, pray for us.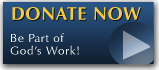 The FEAST is one of the happiest places on earth.

Click Here to find a Feast near you!
KERYGMA TV! is BACK
KERYGMA TV is on a new time slot and new channel Sundays 8 a.m. at IBC 13
Need Counseling? No Landline?
Now, you can use your mobile phone to call a friend for counseling at 09228407031. Or you may call our landlines 7266728, 7264709, 7259999 Mon-Fri 24-hrs, Sat 6am-5pm, Sun 6am-10am
BO BLOGS!
Go to Bo's Official Site and read his almost daily blog! Its not news, but thoughts and musings of Bo Sanchez. Get to know Bo in a more personal way --and find out what it means to live the life of a preacher. You get to enrich your faith as well.
DONATION
Remember to always donate your "first fruits"-not the last. Click on the "Donation" Box under the members menu - and you'll even see links to the nearest branches of the Banks where you can deposit.