READINGS for 2008-09-14
Feast of the triumph of the Holy Cross
"The people complained against God and Moses, "Why have you brought us up from Egypt to die in this desert where there is no food or water?" – Numbers 21:5
Hunger is such a tyrannical master. One of the first lessons I learned from a workshop in grade school is never to ask permission from your parents before a meal because you risk getting a negative answer. One of the first things I impressed upon my husband during our courting stage is to make sure he doesn't get me hungry because I turn into a nasty female hybrid version of Dr. Jekyll and The Hulk. You can make me angry, just don't make me hungry!
Maybe that's why Jesus had to fast in the desert — to help Him master His flesh. Once we show our flesh who the rightful master is, then our spirit will take its proper place. And we can only do this if we keep our focus on
Jesus and not on our fleshly desires.
The flesh will always war against the spirit. But as Jesus promised, "Take courage. I have overcome the world." With Jesus as our ally, we no longer need to be slaves to what our body dictates that makes us do and say things that we regret later on.
Lift up Jesus in our life so that the "seraph serpents" that kill our spirit may die.
Ronna Ledesma
Lord, let me remember that nothing pleases You more than the smell of burnt flesh when we deny ourselves every day.
A standard is an instrument used in war to rally the armies and call them to battle. Armies march to war behind a standard and are called to protect the standard, as usually, it marks where the leader of the army is fighting. We Christians rally behind the banner of the cross. I think we need to focus more upon what this means in the context of the Christian life. The cross with the crucified Lord on it is the strongest symbol we have of God's love for us. Let us never forget that love is the basis of our strength in the battle against sin.
4
With their patience worn out by the journey,
5
the people complained against God and Moses, "Why have you brought us up from Egypt to die in this desert, where there is no food or water? We are disgusted with this wretched food!"
6
In punishment the LORD sent among the people seraph serpents, which bit the people so that many of them died.
7
Then the people came to Moses and said, "We have sinned in complaining against the LORD and you. Pray the LORD to take the serpents from us." So Moses prayed for the people,
8
and the LORD said to Moses, "Make a saraph and mount it on a pole, and if anyone who has been bitten looks at it, he will recover."
9
Moses accordingly made a bronze serpent and mounted it on a pole, and whenever anyone who had been bitten by a serpent looked at the bronze serpent, he recovered.
Psalm 78:1bc-2, 34-35, 36-37, 38
R: Do not forget the works of the Lord!
1
Hearken, my people, to my teaching; incline your ears to the words of my mouth.
2
I will open my mouth in a parable, I will utter mysteries from of old.
(R)
34
While he slew them they sought him and inquired after God again,
35
remembering that God was their rock and the Most High God, their redeemer.
(R)
36
But they flattered him with their mouths and lied to him with their tongues,
37
though their hearts were not steadfast toward him, nor were they faithful to his covenant.
(R)
38
Yet he, being merciful, forgave their sin and destroyed them not; often he turned back his anger and let none of his wrath be roused.
(R)
The life of Jesus crucified is the standard of our Christian life. Nothing more and nothing less is acceptable as a Christian witness to the love of God. Let us seek to uphold this standard as we go about our daily lives, carrying with us the treasure of the crucified Lord, the forgiver of our sins and the One who reconciles us to the Father. In this way, our lives will cry out to others to become reconciled to God as well.
6
Brothers and sisters: Christ Jesus, though he was in the form of God, did not regard equality with God something to be grasped.
7
Rather, he emptied himself, taking the form of a slave, coming in human likeness; and found human in appearance,
8
he humbled himself, becoming obedient to death, even death on a cross.
9
Because of this, God greatly exalted him and bestowed on him the name that is above every name,
10
that at the name of Jesus every knee should bend, of those in heaven and on earth and under the earth,
11
and every tongue confess that Jesus Christ is Lord, to the glory of God the Father.
Jesus, You were raised on the cross as a sign of God's love and reconciliation for all the world to see. What seems to be a victory for sin and death turns out to be exactly the opposite, a victory for truth and righteousness. Let my life always carry the banner of Your cross proudly in the way I relate with others. Let all my relationships be built on the power of Your love to reconcile and draw people into the love the Father has for all His children.
13
Jesus said to Nicodemus: "No one has gone up to heaven except the one who has come down from heaven, the Son of Man.
14
And just as Moses lifted up the serpent in the desert, so must the Son of Man be lifted up,
15
so that everyone who believes in him may have eternal life."
16
For God so loved the world that he gave his only Son, so that everyone who believes in him might not perish but might have eternal life.
17
For God did not send his Son into the world to condemn the world, but that the world might be saved through him."
think
:
Let us never forget that love is the basis of our strength in the battle against sin.
_______________________________________________________

God's special verse/thought for me today________________
_________________________________________________________

T O D A Y ' S BLESSING LIST
Thank You Lord for:
____________________________________
_______________________________________________________
READ THE BIBLE IN ONE YEAR
Psalm 120-125
Things to be grateful for from the past week
________________________________________________________________
________________________________________________________________
_________________________________________________________________
Things to ask God for in the coming week
________________________________________________________________
_________________________________________________________________
________________________________________________________________
Most important word God told me this week
________________________________________________________________
_______________________________________________________________
________________________________________________________________
The cross is everywhere. Every Mass ends with the sign of the cross. We make the sign of the cross every time we pass by a church. It is even like a good-luck gesture or charm, as basketball players use it before executing free throws and so too with boxers emerging from their corner at the start of a round. The visual representation of the cross is simultaneously a religious symbol, decoration, archaeological artifact, logo for a worldwide humanitarian
organization — all these and more.
What's important is we remember the original nature of the cross. It is an instrument of capital punishment,torture and death. It goes parallel with today's firing squads, electric chairs and lethal injections.
However, the cross was wondrously transformed from an instrument of torture and death, to one of salvation. This is through Jesus' sacrifice on the cross itself, His crucifixion and death. If it were not for this, then we shouldn't at all be glorifying the cross.
We are celebrating today a "makeover" of the cross, brought about by God. It is a crucial, decisive, and marvelous transformation. In
The Last Temptation of Christ
by Nikos Kazantzakis, Jesus is depicted as producing wooden furniture and doing home repairs during His hidden life as a youth. But He also manufactured beams and crosses for crucifixions: He would be a "subcontractor" for the Roman army, for use in the executions at that time. It was from that work of the young Jesus that His salvific fate and mission gradually dawned upon Him.
We, too, have our "crosses" in life. Maybe therein lies precisely our future mission! Even more importantly, God can always transform for us our crosses, first into "crutches", and then into "crests." Through God's mercy and grace, the very suffering we endure becomes a purification, and ultimately a victory.
Fr. Martin Macasaet
Has the burdens and crosses you carry made you a better person?
You endured the cross till the end. Thus, You saved us and gave glory to Your name. Help me to have a persevering heart, Jesus, that I may be Your true servant.
St. Gabriel du Fresse, martyr of China, pray for us.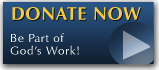 The FEAST is one of the happiest places on earth.

Click Here to find a Feast near you!
KERYGMA TV! is BACK
KERYGMA TV is on a new time slot and new channel Sundays 8 a.m. at IBC 13
Need Counseling? No Landline?
Now, you can use your mobile phone to call a friend for counseling at 09228407031. Or you may call our landlines 7266728, 7264709, 7259999 Mon-Fri 24-hrs, Sat 6am-5pm, Sun 6am-10am
BO BLOGS!
Go to Bo's Official Site and read his almost daily blog! Its not news, but thoughts and musings of Bo Sanchez. Get to know Bo in a more personal way --and find out what it means to live the life of a preacher. You get to enrich your faith as well.
DONATION
Remember to always donate your "first fruits"-not the last. Click on the "Donation" Box under the members menu - and you'll even see links to the nearest branches of the Banks where you can deposit.