READINGS for 2008-09-12
Run… – 1 Corinthians 9:24
I belong to a 27-year-old parish-based prayer community. Here, I was baptized in the Spirit and my life has never been the same. We had high hopes for our community, one that we choose to call our family. We had grand visions that we prayed for every day. We had great dreams.
However, things changed and plans have turned.
Right now, we are transitioning.
Members have come and gone. They either moved to another city or country, got married or pregnant, got promoted or retired. Our prayer meeting attendance has dwindled to a handful. Even some of the most committed members have taken leave.
It's disheartening to lose friends.
It's sad to see that things are not the same.
God in His faithfulness has always assured me of better days for my beloved community. And yes, I do see the light at the end of the tunnel. I fix my eyes on it. I hold the Lord's hands and walk toward it. "I will run and not grow weary, walk and not grow faint" (Isaiah 40:31).
Lallaine Gogna
Have disappointments caused you to give up? Run so as to win!
Dear God, give me extraordinary perseverance. May I run the race toward You.
Paul teaches us a very important principle of preaching here. The reward of the preacher is none other than the privilege of having been able to share the Good News with others. If he gets some sort of stipend or payment for the services provided, that is well and good, but if there is nothing forthcoming than that, it is not a matter of concern to the preacher. He should be totally satisfied that he has done his best to proclaim the Gospel in obedience to God's commission.
1 Corinthians 9:16-19, 22b-27
16
Brothers and sisters: If I preach the gospel, this is no reason for me to boast, for an obligation has been imposed on me, and woe to me if I do not preach it!
17
If I do so willingly, I have a recompense, but if unwillingly, then I have been entrusted with a stewardship.
18
What then is my recompense? That, when I preach, I offer the gospel free of charge so as not to make full use of my right in the gospel.
19
Although I am free in regard to all, I have made myself a slave to all so as to win over as many as possible.
22
I have become all things to all, to save at least some.
23
All this I do for the sake of the gospel, so that I too may have a share in it.
24
Do you not know that the runners in the stadium all run in the race, but only one wins the prize? Run so as to win.
25
Every athlete exercises discipline in every way. They do it to win a perishable crown, but we an imperishable one.
26
Thus I do not run aimlessly; I do not fight as if I were shadowboxing.
27
No, I drivemy body and train it, for fear that, after having preached to others, I myselfshould be disqualified.
R: How lovely is your dwelling place, Lord, mighty God!
2 [3]
My soul yearns and pines for the courts of the LORD. My heart and my flesh cry out for the living God.
(R)
3 [4]
Even the sparrow finds a home, and the swallow a nest in which she puts her young — your altars, O LORD of hosts, my king and my God!
(R)
4 [5]
Blessed they who dwell in your house! Continually they praise you.
5 [6]
Blessed the men whose strength you are! their hearts are set upon the pilgrimage.
(R)
11 [12]
For a sun and a shield is the LORD God; grace and glory he bestows; the LORD withholds no good thing from those who walk in sincerity.
(R)
Yes, we have the duty of love to challenge a brother or sister who strays from Gospel principles in their way of life. At the same time, we are not called to pass final judgment upon that person as we may not be able to see all the various reasons that have resulted in his decision. True love seeks not to judge but to assume the best in another and thus aim to be of whatever assistance to help that person grow in his love
of God and neighbor. Better to help reform a person's way of life than alienate him from our friendship by being judgmental of him.
39
Jesus told his disciples a parable, "Can a blind person guide a blind person? Will not both fall into a pit?
40
No disciple is superior to the teacher; but when fully trained, every disciple will be like his teacher.
41
Why do you notice the splinter in your brother's eye, but do not perceive the wooden beam in your own?
42
How can you say to your brother, 'Brother, let me remove that splinter in your eye,' when you do not even notice the wooden beam in your own eye? You hypocrite! Remove the wooden beam from your eye first; then you will see clearly to remove the splinter in your brother's eye."
think:
True love seeks not to judge but to assume the best in another.
_______________________________________________________

God's special verse/thought for me today________________
_________________________________________________________

T O D A Y ' S BLESSING LIST
Thank You Lord for:
____________________________________
_______________________________________________________
READ THE BIBLE IN ONE YEAR
Psalm 116-118
A few days ago, we celebrated the Nativity of Mary. Today is still another Marian feast (a rather unique one) — that of the Holy Name of Mary.
As the hymn puts it, Mary's name is truly the "sweetest name of all," the name "most holy." Despite the cynical question of Shakespeare — "What's in a name?" — we do know the importance of names. It is interesting to note that for us Filipinos, we have so many feminine names of Marian origin and inspiration: not only Maria (or Mario, or Mari), but also other names like Dolores, Concepcion, Carmen, Natividad, Asuncion, Consuelo, Lourdes, Pilar, Fatima, Visitacion, Purificacion. Likewise, somebody attempted to count the various names of religious congregations around: for men religious, there are about 38 Marian names of religious congregations, and a whopping 300 for women religious.
Perhaps all this is a testimony to the power of a name. Names, after all, are like images: they evoke in us pictures or concepts of identity, virtue, and other good qualities. Jesus Himself "used images in speaking to his disciples" — concrete and easy-to-grasp images such as blind men, students and teachers, specks and planks.
Of course, more than just the image itself is the lesson or message behind it; more than just the name itself is the person behind the name. Whether it is Jesus or Mary, both certainly are powerful names which resound far and wide, continuously spreading joy, peace, and love.
Fr. Martin Macasaet
What's your name? What does your name stand for?
You have called us all by name, Lord. Help me to live up to Your expectations of me.
St. Eanswide, abbess, pray for us.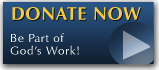 The FEAST is one of the happiest places on earth.

Click Here to find a Feast near you!
KERYGMA TV! is BACK
KERYGMA TV is on a new time slot and new channel Sundays 8 a.m. at IBC 13
Need Counseling? No Landline?
Now, you can use your mobile phone to call a friend for counseling at 09228407031. Or you may call our landlines 7266728, 7264709, 7259999 Mon-Fri 24-hrs, Sat 6am-5pm, Sun 6am-10am
BO BLOGS!
Go to Bo's Official Site and read his almost daily blog! Its not news, but thoughts and musings of Bo Sanchez. Get to know Bo in a more personal way --and find out what it means to live the life of a preacher. You get to enrich your faith as well.
DONATION
Remember to always donate your "first fruits"-not the last. Click on the "Donation" Box under the members menu - and you'll even see links to the nearest branches of the Banks where you can deposit.