READINGS for 2008-09-11
"If you lend money to those from whom you expect repayment…" – Luke 6:34
Papa was one of the Indians or
Bumbay
who pioneered lending (
"5-6"
) in Manila.
He would come home before the sun sets, empty his pocket with all the money he collected that day, then my elder brother and I would count them, arrange them, and give them back to him. We grew up doing that every single day.
One afternoon, I asked Papa a most interesting question: "If people cannot repay you, what would you do?" He answered with confidence, "I forget about his obligation and find another person in need." Then he gave me an advice that I still remember to this day. He said, "If you are going to lend people money, be sure that you are willing to let go of that amount, not expecting it to return to you. So, lend only what you can afford to lose."
To this day, when people in dire need ask for my financial help, I follow Papa's advice. I give only what I can afford to lose. But of course, I still ask them to pay me back when given a chance, and if they can already afford it. Some do pay; others are still on the run. Regardless, my standard is justice; but over and above it, love.
Arun Gogna
Do you owe people money? Pay up so blessings would come.
Give me a generous heart for those who are in need.
Paul is clear that we not only have a duty to do what is right but that we also have to take care that we do not do anything that might lead others to sin. Being the cause of another person's sin is almost as bad as sinning itself. Living the moral life is not an easy thing to do. Jesus, help me to be guided always by the demands of love in all I choose to do. True love is the best motivation for the moral life given that I have chosen to already follow the demands of the Natural Law.
1 Corinthians 8:1b-7, 11-13
1
Brothers and sisters: Knowledge inflates with pride, but love builds up.
2
If anyone supposes he knows something, he does not yet know as he ought to know.
3
But if one loves God, one is known by him.
4
So about the eating of meat sacrificed to idols: we know that "there is no idol in the world," and that "there is no God but one."
5
Indeed, even though there are so-called gods in heaven and on earth (there are, to be sure, many "gods" and many "lords"),
6
yet for us there is one God, the Father, from whom all things are and for whom we exist, and one Lord, Jesus Christ, through whom all things are and through whom we exist.
7
But not all have this knowledge. There are some who have been so used to idolatry up until now that, when they eat meat sacrificed to idols, their conscience, which is weak, is defiled.
11
Thus through your knowledge, the weak person is brought to destruction, the brother for whom Christ died.
12
When you sin in this way against your brothers and wound their consciences, weak as they are, you are sinning against Christ.
13
Therefore, if food causes my brother to sin, I will never eat meat again, so that I may not cause my brother to sin.
Psalm 139:1b-3, 13-14ab, 23-24
R: Guide me, Lord, along the everlasting way.
1
O LORD, you have probed me and you know me;
2
you know when I sit and when I stand; you understand my thoughts from afar.
3
My journeys and my rest you scrutinize, with all my ways you are familiar.
(R)
13
Truly you have formed my inmost being; you knit me in my mother's womb.
14
I give you thanks that I am fearfully, wonderfully made; wonderful are your works.
(R)
23
Probe me, O God, and know my heart; try me, and know my thoughts;
24
See if my way is crooked, and lead me in the way of old.
(R)
Christian witness in the world ought to have a different character to that of any other religion. Only Christianity has a codified theology of reconciliation and all that flows from it. This means that the way we interact with others has a unique foundation and thus ought to result in a unique witness to the world. This is the constant challenge to Christians in cosmopolitan societies. Even though others do not respond in kind to the way we treat them, we are still called to love them according to the way God has loved us.
27
Jesus said to his disciples: "To you who hear I say, love your enemies, do good to those who hate you,
28
bless those who curse you, pray for those who mistreat you.
29
To the person who strikes you on one cheek, offer the other one as well, and from the person who takes your cloak, do not withhold even your tunic.
30
Give to everyone who asks of you, and from the one who takes what is yours do not demand it back.
31
Do to others as you would have them do to you.
32
For if you love those who love you, what credit is that to you? Even sinners love those who love them.
33
And if you do good to those who do good to you, what credit is that to you? Even sinners do the same.
34
If you lend money to those from whom you expect repayment, what credit [is] that to you? Even sinners lend to sinners, and get back the same amount.
35
But rather, love your enemies and do good to them, and lend expecting nothing back; then your reward will be great and you will be children of the Most High, for he himself is kind to the ungrateful and the wicked.
36
Be merciful, just as also your Father is merciful.
37
"Stop judging and you will not be judged. Stop condemning and you will not be condemned. Forgive and you will be forgiven.
38
Give and gifts will be given to you; a good measure, packed together, shaken down, and overflowing, will be poured into your lap. For the measure with which you measure will in return be measured out to you."
think:
Even though others do not respond in kind to the way we treat them, we are still called to love them according to the way God has loved us.
_______________________________________________________

God's special verse/thought for me today________________
_________________________________________________________

T O D A Y ' S BLESSING LIST
Thank You Lord for:
____________________________________
_______________________________________________________
READ THE BIBLE IN ONE YEAR
Psalm 111-115
thE Christian kind OF lOvE
Is it possible that Jesus intentionally commands us to love our enemies (and not just our friends), to invite us to go a notch higher than the usual kind of love? Today's Gospel teaching by Jesus is certainly not just about human love. We're talking here of a different kind of love, radically different in fact: it is the
Christian
kind of love. To complete the package deal, Jesus even gives us a bonus: He recommends to us non-violence and forgiveness as two concrete expressions of this distinctive kind of love He is talking about.
The human in us tells us that it's okay to take revenge on someone who has offended us. Or when a person urges us to make peace and shake hands with our enemy we say something like, "Over my dead body!" And yet, in some sense, that is exactly what God wants of us. It's as though He is telling us, "Yes, over your dead body — that is, die precisely to your natural and human reactions and inclinations, and make your own the heart of my Son Jesus Christ, who forgave His enemies while crucified on the cross." If only we are willing to strike this bargain with God, then we will discover true life, and together with St. John we will say, "We know that we have passed from death to life because we love our brothers. Whoever does not love remains in death" (1 John 3:14).
"We must love one another or die." That is also how the poet W. H. Auden put it, plain and simple. Incidentally, at the beginning we distinguished between merely human love and Christian love — Christian, indeed, in the sense of
maka-Kristo
(in Tagalog) — on the side of Christ, or a
Christlike
kind of love. Jesus Christ Himself showed us the example in His crucifixion. His love didn't just consist in words, but in deeds. Now that's the kind of love He is now recommending to us. Shall we take it, or leave it? Shall we just content ourselves with the plain, human kind of love, or go for the higher kind? Shall we just settle for the usual fastfood burger when there's the mouth-watering steak?
Fr. Martin Macasaet
Is it so easy to strike back at those who hurt you? Do you try to deny yourself so you can love others?
Jesus, replace my stony heart with Your kind of heart. Enable me to deny myself so I can love.
St. Adelphus, bishop, pray for us.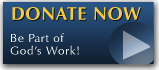 The FEAST is one of the happiest places on earth.

Click Here to find a Feast near you!
KERYGMA TV! is BACK
KERYGMA TV is on a new time slot and new channel Sundays 8 a.m. at IBC 13
Need Counseling? No Landline?
Now, you can use your mobile phone to call a friend for counseling at 09228407031. Or you may call our landlines 7266728, 7264709, 7259999 Mon-Fri 24-hrs, Sat 6am-5pm, Sun 6am-10am
BO BLOGS!
Go to Bo's Official Site and read his almost daily blog! Its not news, but thoughts and musings of Bo Sanchez. Get to know Bo in a more personal way --and find out what it means to live the life of a preacher. You get to enrich your faith as well.
DONATION
Remember to always donate your "first fruits"-not the last. Click on the "Donation" Box under the members menu - and you'll even see links to the nearest branches of the Banks where you can deposit.