READINGS for 2008-09-10
"Be glad when that happens…" – Luke 6:22
"Good morning, Mother Superior," someone greeted me, and everyone started laughing.
I was with a Philippine media group on a familiarization tour of Hong Kong. During dinner, I made the sign of the cross and said grace before eating. One of my colleagues saw me and asked, "Are you Born Again?"
"Catholic Charismatic," I said. She asked some more questions so I blabbered on about my spiritual renewal. Word must have gotten around because the next morning, everybody was calling me Mother Superior. I kind of felt persecuted and, I must admit, started regretting that I ever talked about my faith. But I remembered the teachings on persecution like the one mentioned in today's Gospel.
So, trusting God's promise that the downtrodden and the persecuted would be blessed, the next time someone teased me, I smiled and replied, "Hello, Sister." And before I knew it, throughout the trip, the ladies were being called "Sister," the men "Father," and our leader, "Monsignor." They simply got a kick out of their new titles.
Had I forgotten the Gospel when I felt persecuted, I would have missed the opportunity to infect my friends with a dose of my faith.
Cynthia Santiago
Lord, grant me the grace to seize every opportunity to share You with others.
The fundamental principle Paul is espousing here is that our lives are meant to be lived "for the Lord." What does this really mean? It simply means that we need to take into account that we are not the sole masters of our lives and that our lives are a gift from God at least twice: firstly, in our birth and then secondly, in our redemption through the cross of Jesus. When we take this into account, Paul is telling us that we should all be willing to give Jesus a say in how we live our lives.
25
Brothers and sisters: In regard to virgins, I have no commandment from the Lord, but I give my opinion as one who by the Lord's mercy is trustworthy.
26
So this is what I think best because of the present distress: that it is a good thing for a person to remain as he is.
27
Are you bound to a wife? Do not seek a separation. Are you free of a wife? Then do not look for a wife.
28
If you marry, however, you do not sin, nor does an unmarried woman sin if she marries; but such people will experience affliction in their earthly life, and I would like to spare you that.
29
I tell you, brothers, the time is running out. From now on, let those having wives act as not having them,
30
those weeping as not weeping, those rejoicing as not rejoicing, those buying as not owning,
31
those using the world as not using it fully. For the world in its present form is passing away.
Psalm 45:11-12, 14-15, 16-17
R: Listen to me, daughter; see and bend your ear.
10 [11]
Hear, O daughter, and see; turn your ear, forget your people and your father's house.
11 [12]
So shall the king desire your beauty; for he is your lord, and you must worship him.
(R)
13 [14]
All glorious is the king's daughter as she enters; her raiment is threaded with spun gold.
14 [15]
In embroidered apparel she is borne in to the king; behind her the virgins of her train are brought to you.
(R)
15 [16]
They are borne in with gladness and joy; they enter the palace of the king.
16 [17]
The place of your fathers your sons shall have; you shall make them princes through all the land.
(R)
Luke's portrayal of the beatitude source is far more stark than that of Matthew. It seems he is working closer to the original text. What do we learn from this? I think this form strikes at the heart of the issue that the choices we make regarding our Christian lifestyle has consequences. The simpler the lives we lead here on earth the greater our witness to the belief in eternal life. If we live extravagant lives here it is as though we are "having a bet both ways." It is easy to question whether or not we really believe that the life to come is more important than the life here and now.
20
Raising his eyes toward his disciples he said: "Blessed are you who are poor, for the kingdom of God is yours.
21
Blessed are you who are now hungry, for you will be satisfied. Blessed are you who are now weeping, for you will laugh.
22
Blessed are you when people hate you, and when they exclude and insult you, and denounce your name as evil on account of the Son of Man.
23
Rejoice and leap for joy on that day! Behold, your reward will be great in heaven. For their ancestors treated the prophets in the same way.
24
But woe to you who are rich, for you have received your consolation.
25
But woe to you who are filled now, for you will be hungry. Woe to you who laugh now, for you will grieve and weep.
26
Woe to you when all speak well of you, for their ancestors treated the false prophets in this way."
think:
The simpler the lives we lead here on earth the greater our witness to the belief in eternal life.
_______________________________________________________

God's special verse/thought for me today________________
_________________________________________________________

T O D A Y ' S BLESSING LIST
Thank You Lord for:
____________________________________
_______________________________________________________
READ THE BIBLE IN ONE YEAR
Psalm 107-110
Two sets of contrasting statements from Jesus, one of "blesseds" and the other of "woes" — this is what we have in our Gospel for today. It's the kind of uncomfortable situation which would make us cringe in cynicism or scratch our heads in disbelief. It's as if we want to react to Jesus, "What? Are you sure, Lord? Did you really declare "blessed" those people? And did you actually denounce all the others? Shouldn't it be the other way around?"
Who again are the ones whom Jesus declared "blessed"? "[Y]ou who are poor . . . who are now hungry . . . who are now weeping . . . when people hate you . . . ." And who are the ones He censured with the biting phrase "Woe to you . . who are rich . . . who are filled now . . . who laugh now . . . you when all speak well of you . . . ." Yes, we all read it right. Those are exactly the ones to whom the Lord targeted His two-pronged teaching accordingly.
According to a story, sometime after God finished creating the world, the devil entered secretly and began making a mess of things. He turned everything topsy-turvy, interchanging the price tags of the items. Valuable things — love, honor, fidelity, humility, and others — he labeled cheap. Meanwhile, he put the high price tags on the other inferior items (external beauty, sexiness, image, etc). All that Jesus did was to restore back the original price tags to where they properly belonged, all that He did was to right the wrong. Let's not worry, we all heard Jesus right.
If we don't want to believe it, let's just wait when all these teachings of our Lord will be finally proven right: up there in heaven, in the next life. In the meantime, there are the "sneak previews," the living proofs that Jesus, after all, is really correct(especially with the first part, the Beatitudes): the saints, strugglers like us here on earth, poor and weak and hungry and defeated. And yet through God's grace, they were vindicated and victorious.
Fr. Martin Macasaet
Have you labeled the real valuable things as cheap, and the inferior ones as first rate?
It is so easy to follow the usual thinking around me. Help me to see things as You do, Lord.
Blessed Agnes Takea, martyr of Japan, pray for us.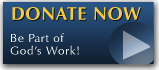 The FEAST is one of the happiest places on earth.

Click Here to find a Feast near you!
KERYGMA TV! is BACK
KERYGMA TV is on a new time slot and new channel Sundays 8 a.m. at IBC 13
Need Counseling? No Landline?
Now, you can use your mobile phone to call a friend for counseling at 09228407031. Or you may call our landlines 7266728, 7264709, 7259999 Mon-Fri 24-hrs, Sat 6am-5pm, Sun 6am-10am
BO BLOGS!
Go to Bo's Official Site and read his almost daily blog! Its not news, but thoughts and musings of Bo Sanchez. Get to know Bo in a more personal way --and find out what it means to live the life of a preacher. You get to enrich your faith as well.
DONATION
Remember to always donate your "first fruits"-not the last. Click on the "Donation" Box under the members menu - and you'll even see links to the nearest branches of the Banks where you can deposit.