READINGS for 2008-09-05
My conscience is clear, but that does not make me innocent. It is the Lord who judges me. – 1 Corinthians 4:4
"
God was with us when we did it."
An actress said this on national television years ago. She was referring to the sexual act that she committed with an actor boyfriend who eventually sired her first child. Apparently, she must have thought that premarital sex is some thing that God approves of.
Once I asked my students if they thought cheating is unethical. Many of them said, "It depends." Somehow, in the complexities that we have created in our lives, we have lost our inner compass, our sense of divine integrity that the Creator has embedded in us.
The poet Edgar Guest says it clearly in his poem "Am I True To Myself?":
I don't want to keep on a closet shelf
A lot of secrets about myself,
And fool myself, as I come and go
Into thinking that nobody else will know
The kind of man I really am;
I don't want to dress up myself in sham.
So, do you really want to know who is innocent? Let the Lord judge you in your thoughts and actions.
Red Cerrer
Are your actions in line with your values? With your faith?
Father, create a clear mind and heart in me. Amen
There is an important moral principle taught in today's First Reading. Paul tells us that his conscience is clear. As far as he knows, he is in the right. However, he also admits that he may not be "in the clear" in God's eyes. That is, even when we have done our best to form our conscience judgment, in truth we may still get it wrong. We are not and never will be infallible interpreters of moral truth when it comes to the subjective reality of our own experiences. This is why we should always look to the teachings of the Church on moral issues as God has assured us that the Church will avoid error in its official teachings in both the moral and doctrinal areas.
1
Brothers and sisters: Thus should one regard us: as servants of Christ and stewards of the mysteries of God.
2
Now it is of course required of stewards that they be found trustworthy.
3
It does not concern me in the least that I be judged by you or any human tribunal; I do not even pass judgment on myself;
4
I am not conscious of anything against me, but I do not thereby stand acquitted; the one who judges me is the Lord.
5
Therefore, do not make any judgment before the appointed time, until the Lord comes, for he will bring to light what is hidden in darkness and will manifest the motives of our hearts, and then everyone will receive praise from God.
Psalm 37:3-4, 5-6, 27-28, 39-40
R: The salvation of the just comes from the Lord.
3
Trust in the LORD and do good, that you may dwell in the land and be fed in security.
4
Take delight in the LORD, and he will grant you your heart's requests.
(R)
5
Commit to the LORD your way; trust in him, and he will act.
6
He will make justice dawn for you like the light; bright as the noonday shall be your vindication.
(R)
27
Turn from evil and do good, that you may abide forever;
28
for the LORD loves what is right, and forsakes not his faithful ones. Criminals are destroyed, and the posterity of the wicked is cut off.
(R)
39
The salvation of the just is from the LORD; he is their refuge in time of distress.
40
And the LORD helps them and delivers them; he delivers them from the wicked and saves them, because they take refuge in him.
(R)
Jesus is clear that the Scribes and Pharisees need to stop judging His ministry by the old standards they are used to as He is initiating a new covenant with the People of God. When a new revelation is made, the old standards are probably not up to assessing it properly, just as Newton's laws of motion were found to be inapplicable to speeds approaching the speed of light in Einstein's theory of relativity. The same is true for us as we pass from a life under sin to a life under the Holy Spirit. There will be new and different standards brought into play.
33
The scribes and Pharisees said to Jesus, "The disciples of John fast often and offer prayers, and the disciples of the Pharisees do the same; but yours eat and drink."
34
Jesus answered them, "Can you make the wedding guests fast while the bridegroom is with them?
35
But the days will come, and when the bridegroom is taken away from them, then they will fast in those days."
36
And he also told them a parable. "No one tears a piece from a new cloak to patch an old one. Otherwise, he will tear the new and the piece from it will not match the old cloak.
37
Likewise, no one pours new wine into old wineskins. Otherwise, the new wine will burst the skins, and it will be spilled, and the skins will be ruined.
38
Rather, new wine must be poured into fresh wineskins.
39
And no one who has been drinking old wine desires new, for he says, 'The old is good.' "
think:
There will be new and different standards brought into play, as we pass from a life under sin to a life under the Holy Spirit.
_______________________________________________________

God's special verse/thought for me today________________
_________________________________________________________

T O D A Y ' S BLESSING LIST
Thank You Lord for:
____________________________________
_______________________________________________________
READ THE BIBLE IN ONE YEAR
Psalm 89-90
WhEn rEliGiOn dividEs Us, instEad OF UnitinG Us
It is a pity when something that is really meant to unite and foster love among us becomes instead a weapon for bickering and controversy. That is perhaps the sad thing about today's Gospel episode, which thankfully ends with Jesus Christ giving us a good explanation regarding the freshness and novelty of His teaching.
In this episode, fasting as such isn't so much the issue. Jesus even seems to poke fun at the scribes and Pharisees by using images such as wedding banquets as well as wine drinking and storage. Such a bright and lighthearted approach to religion is certainly good for all of us as well, we who might tend to be a bit too serious in our religious and spiritual life.
Various thinkers and commentators have also made a useful distinction between those two things — religion and spirituality. Maybe we are the guilty party in the first place, when we dichotomize them or pit them against one another.
We have accustomed ourselves to a kind of dualistic thinking and living. We draw an artificial line between love of God and love of neighbor, between the physical and the spiritual, the political and the religious, the public and the private, the body and the soul, the church and the world. Moreover, we should also be wary about a possibly overzealous concern with ritual and form, at the expense of interiority and substance. Let us not to fall into the mistake of the scribes and Pharisees. If only to restore the "joking" tone which Jesus used in His argument with
them, consider this little anecdote from that wonderful priest-storyteller Anthony de Mello in his book
The Song of the Bird
:
"A tourist says to his guide, 'You have a right to be proud of your town. I was especially impressed with the number of churches in it. Surely the people here must love the Lord.'
'Well,' replied the cynical guide, 'they may love the Lord, but they sure as hell hate each other.'
"
Fr. Martin Macasaet
Have you lived a dichotomized life in your faith walk? Have you emphasized ritual and form at the expense of substance?
How often have I lived like a Pharisee, Lord? Help me to live a life of integrity.
St. Bertin, religious, pray for us.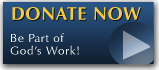 The FEAST is one of the happiest places on earth.

Click Here to find a Feast near you!
KERYGMA TV! is BACK
KERYGMA TV is on a new time slot and new channel Sundays 8 a.m. at IBC 13
Need Counseling? No Landline?
Now, you can use your mobile phone to call a friend for counseling at 09228407031. Or you may call our landlines 7266728, 7264709, 7259999 Mon-Fri 24-hrs, Sat 6am-5pm, Sun 6am-10am
BO BLOGS!
Go to Bo's Official Site and read his almost daily blog! Its not news, but thoughts and musings of Bo Sanchez. Get to know Bo in a more personal way --and find out what it means to live the life of a preacher. You get to enrich your faith as well.
DONATION
Remember to always donate your "first fruits"-not the last. Click on the "Donation" Box under the members menu - and you'll even see links to the nearest branches of the Banks where you can deposit.