READINGS for 2008-09-02
We have not received the spirit of the world but the Spirit that is from God, so that we may understand the things freely given us by God. – 1
Corinthians 2:12
I always looked forward to reunions with my Dad's side of the family. My cousins and I are in the same age bracket and we share many interests. However, the highlight of the evening would inevitably be a debate about Christianity between my dad and my cousin, Ramon.
Papa is one of the most sensible people I know. He wins every argument because his logic is impeccable. But Ramon has a different debating tactic. He fights with all his heart born out of faith in the risen Lord. No matter how long they exchange words, it would always end in a stalemate because it is impossible to accept Christianity's outrageous claims without faith. And faith is not something that you can impart in a debate.
I always thought that Ramon was wasting his time and passion in trying to reach Papa. But one day, out of the blue, Papa told me, "I want to pray but I just don't know how." I knew then that the Spirit of God had finally opened his heart and allowed him to take that leap from logic to faith.
Cecil Lim
Share God's words even to those who cannot understand and share your faith. Then give the Holy Spirit a chance to change their minds.
Holy Spirit, dwell in the hearts of all we share the Gospel with.
St. Ingrid of Sweden, virgin, pray for us.
We are called to be spiritual people – knowing the true value of things based not only on principles but also in relation to eternal life. We are all called to a life beyond the here and now. The challenge we face is to be able to recognize that much of what we invest ourselves in is directed to our earthly existence. In this we have to find a balance that indicates we are aware and working towards a higher goal, eternal life with God.
10
Brothers and sisters: The Spirit scrutinizes everything, even the depths of God.
11
Among human beings, who knows what pertains to a person except the spirit of the person that is within? Similarly, no one knows what pertains to God except the Spirit of God.
12
We have not received the spirit of the world but the Spirit that is from God, so that we may understand the things freely given us by God.
13
And we speak about them not with words taught by human wisdom, but with words taught by the Spirit, describing spiritual realities in spiritual terms.
14
Now the natural person does not accept what pertains to the Spirit of God, for to him it is foolishness, and he cannot understand it, because it is judged spiritually.
15
The spiritual person, however, can judge everything but is not subject to judgment by anyone.
16
For "who has known the mind of the Lord, so as to counsel him?" But we have the mind of Christ.
Psalm 145:8-9, 10-11, 12-13ab, 13cd-14
R: The Lord is just in all his ways.
8
The LORD is gracious and merciful, slow to anger and of great kindness.
9
The LORD is good to all and compassionate toward all his works.
(R)
10
Let all your works give you thanks, O LORD, and let your faithful ones bless you.
11
Let them discourse of the glory of your kingdom and speak of your might.
(R)
12
Making known to men your might and the glorious splendor of your kingdom.
13
Your kingdom is a kingdom for all ages, and your dominion endures through all generations.
(R)
The LORD is faithful in all his words and holy in all his works.
14
The LORD lifts up all who are falling and raises up all who are bowed down.
(R)
Moral authority is a tremendously powerful tool, one that can be used well or easily abused. Each of us should seek to grow in moral authority by living a life of integrity. Once we have gained such authority, we should use it well to influence others to consider the Gospel as the source of both our integrity and authority. This is what Jesus did as He set out to proclaim the Good News of our salvation.
31
Jesus then went down to Capernaum, a town of Galilee. He taught them on the sabbath,
32
and they were astonished at his teaching because he spoke with authority.
33
In the synagogue there was a man with the spirit of an unclean demon, and he cried out in a loud voice,
34
"Ha! What have you to do with us, Jesus of Nazareth? Have you come to destroy us? I know who you are — the Holy One of God!"
35
Jesus rebuked him and said, "Be quiet! Come out of him!" Then the demon threw the man down in front of them and came out of him without doing him any harm.
36
They were all amazed and said to one another, "What is there about his word? For with authority and power
he commands the unclean spirits, and they come out."
37
And news of him spread everywhere in the surrounding region.
think
:
Each of us should seek to grow in moral authority by living a life of integrity.
_______________________________________________________

God's special verse/thought for me today________________
_________________________________________________________

T O D A Y ' S BLESSING LIST
Thank You Lord for:
____________________________________
_______________________________________________________
READ THE BIBLE IN ONE YEAR
Psalm 77-78
thE sPEllbindinG attraCtiOn OF JEsUs
Today's Gospel episode is framed by a note (somewhere at the beginning) and a voiced-out observation (towards the end) about one and the same thing: the spellbinding, authoritative, and powerful nature of Jesus' teaching and speech. Indeed, we cannot help but be astonished. Together with the people in the Gospel, we too ask, "What is there about His word?"
Yes — what can there possibly be with Jesus' demeanor and speech, such that demons immediately sense Him and obey Him? Or more importantly for us today, what is it in Jesus that continues to capture our astonishment and admiration, what is in Him that gets hold of our amazement and allegiance?
Perhaps our First Reading (from the first letter of St. Paul to the Corinthians) can give us clues to an answer. After all, "the Spirit scrutinizes everything, even the depths of God." And so St. Paul instructs us that just as each person alone knows his or her innermost thoughts, so God alone tells us His plans. Such is God's Revelation: it is something for which we need "the mind of Christ" to know and grasp.
The point is, we probably will never go beyond mere astonishment for and admiration of Jesus, if ours is just a mind of our own. Indeed, we need the mind of Christ. Without it, the "unclean spirits" of our sinfulness will always possess or enslave us. We need to allow Christ's authoritative teaching to take over us, and to let that spread throughout "the surrounding region" of our lives.
In that case, we will not wonder anymore. To quote St. Paul once again, "For 'who has known the mind of the Lord, so as to counsel him?'" No, it is He instead who instructs us "with authority and power."
Fr. Martin Macasaet
Is there anything in Jesus that continues to capture your astonishment and admiration? What is it? Has His teachings captured you also?
Dear Lord, it is easy to be captivated by You during "high" moments of my faith. Grant that I may not be dazzled by outward appearances, but more than that, show how Your teachings have borne fruit by my very life.
St. Ingrid of Sweden, virgin, pray for us.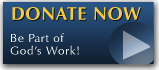 The FEAST is one of the happiest places on earth.

Click Here to find a Feast near you!
KERYGMA TV! is BACK
KERYGMA TV is on a new time slot and new channel Sundays 8 a.m. at IBC 13
Need Counseling? No Landline?
Now, you can use your mobile phone to call a friend for counseling at 09228407031. Or you may call our landlines 7266728, 7264709, 7259999 Mon-Fri 24-hrs, Sat 6am-5pm, Sun 6am-10am
BO BLOGS!
Go to Bo's Official Site and read his almost daily blog! Its not news, but thoughts and musings of Bo Sanchez. Get to know Bo in a more personal way --and find out what it means to live the life of a preacher. You get to enrich your faith as well.
DONATION
Remember to always donate your "first fruits"-not the last. Click on the "Donation" Box under the members menu - and you'll even see links to the nearest branches of the Banks where you can deposit.