READINGS for 2008-09-01
"… he has chosen me to bring good news to the poor." – Luke 4:18
In 2006, I was named one of The Outstanding Young Men of the Philippines (TOYM). I was awarded an individually chiseled TOYM statuette by national artist Abueva, from President Gloria Macapagal Arroyo. Honestly, awards don't figure high in my priority list. All these years, I just busied myself serving God and serving God's people, especially the poor.
Here's my attitude to all awards: Some days, you get recognized for your efforts. Other days, you get crucified for trying to do good. Well, in 2006, I was recognized. But I won't let it dull me into thinking that this is how all my tomorrows would look like. No, I've been persecuted in the past for doing what I believe was right — and I know I'll be persecuted again.
Here's my real award: In my heart, I know that since I came to know God as a young teen, I tried to love the poor. As a 13-year-old boy, I'd pick up street kids and feed them at home. At 16, I lived in the slums and preached on the streets. Later, we built Anawim
,
our home for the abandoned elderly. And now we partner with Gawad Kalinga to build homes and lives of our brethren.
Indeed, serving the poor is one of the greatest blessings of my life
.
Bo Sanchez
Work for the best trophy of all: God smiling on your faithfulness.
Lord, grant me the privilege to serve You in the materially and spiritually poor.
The promises of God contained in the Gospel are strong enough to stand on their own. They do not need great oratory or learning to be communicated. Paul insists to the Corinthians that all that is required is an open heart on their part and the Gospel itself will do the rest. Too often today, people are looking to be entertained by the Gospel. This is not what the Gospel is about. Salvation is a matter that ought to be taken seriously.
1
When I came to you, brothers and sisters, proclaiming the mystery of God, I did not come with sublimity of words or of wisdom.
2
For I resolved to know nothing while I was with you except Jesus Christ, and him crucified.
3
I came to you in weakness and fear and much trembling,
4
and my message and my proclamation were not with persuasive [words of] wisdom, but with a demonstration of spirit and power,
5
so that your faith might rest not on human wisdom but on the power of God.
Psalm 119:97, 98, 99, 100, 101, 102
R: Lord, I love your commands.
97
How I love your law, O LORD! It is my meditation all the day.
(R)
98
Your command has made me wiser than my enemies, for it is ever with me.
(R)
99
I have more understanding than all my teachers when your decrees are my meditation.
(R)
100
I have more discernment than the elders, because I observe your precepts.
(R)
101
From every evil way I withhold my feet, that I may keep your words.
(R)
102
From your ordinances I turn not away, for you have instructed me.
(R)
Jesus has an intuition or even a straight-out knowledge that He has a mission to proclaim. He must have known that He was sent by God for a mighty purpose or He would not have claimed that He was the fulfillment of this prophecy. Jesus' self-knowledge is thus quite full. So we can assume that He was aware of His unique relationship with God as Son at least from the start of His ministry.
16
Jesus came to Nazareth, where he had grown up, and went according to his custom into the synagogue on the sabbath day. He stood up to read
17
and was handed a scroll of the prophet Isaiah. He unrolled the scroll and found the passage where it was written:
18
"The Spirit of the Lord is upon me, because he has anointed me to bring glad tidings to the poor. He has sent me to proclaim liberty to captives and recovery of sight to the blind, to let the oppressed go free,
19
and to proclaim a year acceptable to the Lord."
20
Rolling up the scroll, he handed it back to the attendant and sat down, and the eyes of all in the synagogue looked intently at him.
21
He said to them, "Today this scripture passage is fulfilled in your hearing."
22
And all spoke highly of him and were amazed at the gracious words that came from his mouth. They also asked, "Isn't this the son of Joseph?"
23
He said to them, "Surely you will quote me this proverb, 'Physician, cure yourself,' and say, 'Do here in your native place the things that we heard were done in Capernaum.' "
24
And he said, "Amen, I say to you, no prophet is accepted in his own native place.
25
Indeed, I tell you, there were many widows in Israel in the days of Elijah when the sky was closed for three and a half years and a severe famine spread over the entire land.
26
It was to none of these that Elijah was sent, but only to a widow in Zarephath in the land of Sidon.
27
Again, there were many lepers in Israel during the time of Elisha the prophet; yet not one of them was cleansed, but only Naaman the Syrian."
28
When the people in the synagogue heard this, they were all filled with fury.
29
They rose up, drove him out of the town, and led him to the brow of the hill on which their town had been built, to hurl him down headlong.
30
But he passed through the midst of them and went away.
think
:
Too often today, people are looking to be entertained by the Gospel. Salvation is a matter that ought to be taken seriously.
_______________________________________________________

God's special verse/thought for me today________________
_________________________________________________________

T O D A Y ' S BLESSING LIST
Thank You Lord for:
____________________________________
_______________________________________________________
READ THE BIBLE IN ONE YEAR
Psalm 73-76
The month of September opens with the episode of Jesus' "Inaugural Discourse" in His hometown synagogue. But what was supposed to be a joyful occasion suddenly turned out to be a rejection episode, capped by a treacherous attempt to expel Him and even hurl Him over a cliff. It was a homecoming-turned-sour.
The people's immediate reaction to Jesus' "bombshell declaration" ("Today this Scripture passage is fulfilled in your hearing") was appreciation and amazement. Then it suddenly morphed into cynicism and contempt.
More than just misunderstanding or jealousy, the people of Nazareth, believed that He, precisely because He was their "hometown hero," belonged to them, and He had to use His ability to perform miracles for their own benefit. We now understand why Jesus would strongly oppose such a claim: over God and His messianic Envoy, no one can claim any rights.
Our baptism as Catholics, our Catholic education, our being active members of Church organizations or communities — all these give us no rights over God. We even have the wrong impression that God somehow belongs to us Catholics only, so accustomed are we to associate God and the Church, God and us. But God does not belong to us; it is we who belong to Him. There are many people who, in the depths of their hearts, belong to God — and maybe even more closely than we ourselves. These include Moslems, Buddhists, and other non-atholics. God is in no way obliged to reserve His grace to us Catholics only, just as Jesus was not obliged to reserve His miracles to His town mates. God is absolutely free. In His sight we can really claim nothing, or implore only His mercy. We can only acknowledge our unworthiness, our poverty, our weakness.
And in that way, we welcome Jesus into the home of our hearts. He then is truly our very own "hometown hero."
Fr. Martin Macasaet
Have you appropriated Jesus only for yourself? Do you think your religion or your organization gives you special rights over God?
Dear Lord, continue to open my eyes to see that You are Lord of all. And that You do not belong to me, as much as I belong to You. Keep me humble, God.
St. Victorious, bishop, pray for us.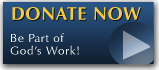 The FEAST is one of the happiest places on earth.

Click Here to find a Feast near you!
KERYGMA TV! is BACK
KERYGMA TV is on a new time slot and new channel Sundays 8 a.m. at IBC 13
Need Counseling? No Landline?
Now, you can use your mobile phone to call a friend for counseling at 09228407031. Or you may call our landlines 7266728, 7264709, 7259999 Mon-Fri 24-hrs, Sat 6am-5pm, Sun 6am-10am
BO BLOGS!
Go to Bo's Official Site and read his almost daily blog! Its not news, but thoughts and musings of Bo Sanchez. Get to know Bo in a more personal way --and find out what it means to live the life of a preacher. You get to enrich your faith as well.
DONATION
Remember to always donate your "first fruits"-not the last. Click on the "Donation" Box under the members menu - and you'll even see links to the nearest branches of the Banks where you can deposit.