READINGS for 2008-08-30
TRUE OR FALSE (HUmILITY)?
… so that no human being might boast before God. – 1 Corinthians 1:29
"I'm proud to be humble!"
Have you ever heard somebody declare this? It's like a big joke, right? But there's a tiny grain of truth in it. Humble people are so inspiring. They actually have a sweet-smelling aroma about them. Boastful people are difficult to be with, to say the least.
One of the 20th century's greatest spiritual thinkers, Thomas Merton, in his book
Thoughts in Solitude,
writes:
"Humility is a virtue… It sets us free to act virtuously, to serve God and to know Him. Therefore true humility can never inhibit any really virtuous action, nor can it prevent us from fulfilling ourselves by doing the will of God. Humility sets us free to do what is really good… A humility that freezes our being and frustrates all healthy activity is not humility at all, but a disguised form of pride. It dries up the roots of the spiritual life and makes it impossible for us to give ourselves to God."
I think of the many times when I failed in humility. When my inaction was for me seeming humility, yet it was disguised pride.
I have nothing to boast. I have much to work on.
May I look to God and see this truth.
Lallaine Gogna
Has there ever been a time when false humility got the better of you? What did you (or did not) do?
Lord, for the many times I have not learned from Your very own humility, forgive me! Please never tire to teach me deep humility. Amen.
St. Rose of Lima, virgin, pray for us.
God is not interested in the critique of the world of His nature or His plans for humanity's salvation and nor should we! What should concern us is whether or not we are living under His grace. It does not matter who we are or what we have done in the past; God looks to the future and our response there in deciding how to distribute His grace to us. It is those who will surrender to Him and rely upon His strength who will be the stronger in warding off the powers of sin in their lives.
26
Consider your own calling, brothers. Not many of you were wise by human standards, not many were powerful, not many were of noble birth.
27
Rather, God chose the foolish of the world to shame the wise, and God chose the weak of the world to shame the strong,
28
and God chose the lowly and despised of the world, those who count for nothing, to reduce to nothing those who are something,
29
so that no human being might boast before God.
30
It is due to him that you are in Christ Jesus, who became for us wisdom from God, as well as righteousness, sanctification, and redemption,
31
so that, as it is written, "Whoever boasts, should boast in the Lord."
Psalm 33:12-13, 18-19, 20-21
R: Blessed the people the Lord has chosen to be his own.
12
Blessed the nation whose God is the LORD, the people he has chosen for his own inheritance.
13
From heaven the LORD looks down; he sees all mankind.
(R)
18
But see, the eyes of the LORD are upon those who fear him, upon those who hope for his kindness,
19
to deliver them from death and preserve them in spite of famine.
(R)
20
Our soul waits for the LORD, who is our help and our shield,
21
for in him our hearts rejoice; in his holy name we trust.
(R)
Stewardship will always be an issue when it comes to the day of Judgment. There are a number of times when Jesus tells a parable with this as its underlying message. Therefore, it is a wise person who regularly considers how well he is using the gifts God has graced him with in his life. What sort of fruit is your life bearing at the moment? Do you have reason to be concerned in this regard or not?
14
Jesus told his disciples this parable: "A man who was going on a journey called in his servants and entrusted his possessions to them.
15
To one he gave five talents; to another, two; to a third, one — to each according to his ability. Then he went away. Immediately,
16
the one who received five talents went and traded with them, and made another five.
17
Likewise, the one who received two made another two.
18
But the man who received one went off and dug a hole in the ground and buried his master's money.
19
After a long time the master of those servants came back and settled accounts with them.
20
The one who had received five talents came forward bringing the additional five. He said, 'Master, you gave me five talents. See, I have made five more.'
21
His master said to him, 'Well done, my good and faithful servant. Since you were faithful in small matters, I will give you great responsibilities. Come,share your master's joy.'
22
Then the one who had received two talents also came forward and said, 'Master, you gave me two talents. See, I have made two more.'
23
His master said to him, 'Well done, my good and faithful servant. Since you were faithful in small matters, I will give you great responsibilities. Come, share your master's joy.'
24
Then the one who had received the one talent came forward and said, 'Master, I knew you were a demanding person, harvesting where you did not plant and gathering where you did not scatter;
25
so out of fear I went off and buried your talent in the ground. Here it is back.'
26
His master said to him in reply, 'You wicked, lazy servant! So you knew that I harvest where I did not plant and gather where I did not scatter?
27
Should you not then have put my money in the bank so that I could have got it back with interest on my return?
28
Now then! Take the talent from him and give it to the one with ten.
29
For to everyone who has, more will be given and he will grow rich; but from the one who has not, even what he has will be taken away.
30
And throw this useless servant into the darkness outside, where there will be wailing and grinding of teeth.'"
think:
It is a wise person who regularly considers how well he is using the gifts God has graced him with in his life.
_______________________________________________________



God's special verse/thought for me today

________________
_________________________________________________________



T O D A Y ' S BLESSING LIST
Thank You Lord for:
____________________________________
_______________________________________________________
READ THE BIBLE IN ONE YEAR
Psalm 66-69
Parables are not nice bedtime stories. With his parables, Jesus shocked his listeners and confronted them with their own mistakes or with unjust situations in His contemporary society.
The parable of the talents is often interpreted as Jesus' demand to be active and use the God-given talents and not "bury" them and be lazy. Surely, that is what Jesus wants his disciples to be. But is this the message Jesus wants to give with this particular parable? Probably not.
In a parable the climax comes always at the end and so we have to focus on the servant who buried the money. But let us ask first: Why does the rich man entrust his money to his servants? He wants get more out of it when he comes back. He uses his servants to work for him while he enjoys a good life abroad. While two servants allow themselves to be abused, only the last one has the guts to tell his master the truth: "You are a hard man, reaping where you have not sown and gathering where you have not scattered." He is the only one who points out the social injustice of his master and does not cooperate with his oppressive practices. He is the hero who tells the truth.
Abusive practices, corruption, social injustice continue to enrich those in position and make the life of not so well-off citizens miserable. They know that if they do not cooperate with their boss they will be fired. They know that if they do not support the shady practices of their superiors they will lose their job. They know that they have to keep quiet in order to survive in their position.
I guess, only very few have the guts of the third servant, the unexpected hero of the story.
Fr. Rudy Horst
What do I do when someone involves me in corruption or injustice? Do I have the courage to refuse because it is not what God wants?
Lord, it is not easy at all to follow You. It needs so much courage and strength to swim against the current and stand up for Your values. Only with the help of the Holy Spirit will I be able to do this. Come, Holy Spirit, and strengthen me.
St. Rose of Lima, virgin, pray for us.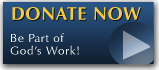 The FEAST is one of the happiest places on earth.

Click Here to find a Feast near you!
KERYGMA TV! is BACK
KERYGMA TV is on a new time slot and new channel Sundays 8 a.m. at IBC 13
Need Counseling? No Landline?
Now, you can use your mobile phone to call a friend for counseling at 09228407031. Or you may call our landlines 7266728, 7264709, 7259999 Mon-Fri 24-hrs, Sat 6am-5pm, Sun 6am-10am
BO BLOGS!
Go to Bo's Official Site and read his almost daily blog! Its not news, but thoughts and musings of Bo Sanchez. Get to know Bo in a more personal way --and find out what it means to live the life of a preacher. You get to enrich your faith as well.
DONATION
Remember to always donate your "first fruits"-not the last. Click on the "Donation" Box under the members menu - and you'll even see links to the nearest branches of the Banks where you can deposit.