READINGS for 2008-08-28
"Therefore, stay awake! For you do not know on which day your Lord will come." – Matthew 24:42
When I was in school, we had a regular recollection called the "Exercise for a Happy Death." It sounds morbid but what it really means is that we should always make sure that we are always in a state of grace. A regular examination of conscience, confession and communion were the prescribed antidotes to being caught by death unawares.
One priest related an experience he had with a group of employees in a retreat. He asked them to lie down on their beds before going to sleep and imagine being dressed in funeral clothes and lying in a coffin. The result the following morning: No one was able to sleep. They were afraid that they would not be able to wake up.
If you were asked, "What would you do if you knew that you will be dead tomorrow?" What would your answer be? Most of us would probably say, "I'll go and confess right away."
Though we are all aware of the possibility of death anytime, we refrain from thinking and preparing about it, risking our souls in the process.
Hopefully, all of us can one day answer, "I am prepared. I will continue doing what I am supposed to do
."
Jun Asis
Have you gone to confession lately?
Lord, give me the grace to go to confession regularly despite my busy schedule.
Paul probably wrote to the Corinthians at least four times. He truly had a great love and desire to care for the people he had evangelized there. We see the heart of a true shepherd at work in Paul. Today, as we celebrate St. Augustine, to my mind one of the greatest, if not the greatest mind the Church has been blessed with over the years, we celebrate a great shepherd who regularly met with his priests to care for them spiritually and to support them in their ministry. Let us pray for the bishops of today that they will be true shepherds after the heart of God.
1
Paul, called to be an apostle of Christ Jesus by the will of God, and Sosthenes our brother,
2
to the church of God that is in Corinth, to you who have been sanctified in Christ Jesus, called to be holy, with all those everywhere who call upon the name of our Lord Jesus Christ, their Lord and ours.
3
Grace to you and peace from God our Father and the Lord Jesus Christ.
4
I give thanks to my God always on your account for the grace of God bestowed on you in Christ Jesus,
5
that in him you were enriched in every way, with all discourse and all knowledge,
6
as the testimony to Christ was confirmed among you,
7
so that you are not lacking in any spiritual gift as you wait for the revelation of our Lord Jesus Christ.
8
Hewill keep you firm to the end, irreproachable on the day of our Lord Jesus Christ.
9
God is faithful, and by him you were called to fellowship with his Son, Jesus Christ our Lord.
R: I will praise your name for ever, Lord.
2
Every day will I bless you, and I will praise your name forever and ever.
3
Great is the LORD and highly to be praised; his greatness is unsearchable.
(R)
4
Generation after generation praises your works and proclaims your might.
5
They speak of the splendor of your glorious majesty and tell of your wondrous works.
(R)
6
They discourse of the power of your terrible deeds and declare your greatness.
7
They publish the fame of your abundant goodness and joyfully sing of your justice.
(R)
We should never presume that God is not watching or He does not really care if we allow a little sin to enter our lives. Too often, I hear an argument along the lines that as long as the good outweighs the bad then something is okay. I counter by asking what units do you measure good and bad with? They never have an answer to that one. Anyway, this is besides the point because it is never right to tolerate evil as a means of attaining a good however "great" that good may or may not be. Every act we do must have a fundamental human good as its direct object or intention or else we simply should not be doing it.
42
Jesus said to his disciples: "Stay awake! For you do not know on which day your Lord will come.
43
Be sure of this: if the master of the house had known the hour of night when the thief was coming, he would have stayed awake and not let his house be broken into.
44
So too, you also must be prepared, for at an hour you do not expect, the Son of Man will come.
45
"Who, then, is the faithful and prudent servant, whom the master has put in charge of his household to distribute to them their food at the proper time?
46
Blessed is that servant whom his master on his arrival finds doing so.
47
Amen, I say to you, he will put him in charge of all his property.
48
But if that wicked servant says to himself, 'My master is long delayed,'
49
and begins to beat his fellow servants, and eat and drink with drunkards,
50
the servant's master will come on an unexpected day and at an unknown hour
51
and will punish him severely and assign him a place with the hypocrites, where there will be wailing and grinding of teeth."
think:
Every act we do must have a fundamental human good as its direct object or intention or else we simply should not be doing it.
_______________________________________________________

God's special verse/thought for me today________________
_________________________________________________________

T O D A Y ' S BLESSING LIST
Thank You Lord for:
____________________________________
_______________________________________________________
READ THE BIBLE IN ONE YEAR
Psalm 56-60
thE thrEE "COnvErsiOns" OF st. aUGUstinE
Today, the Church honors St.Augustine.
St Augustine's conversion was not an event of a single moment but a journey. His life continued to be a journey of conversions, until his last illness, when he had the penitential Psalms hung on the walls so that he may always read them. We can distinguish Augustine's three "conversions."
The first conversion was the journey towards the "yes" of the faith and of baptism. Augustine described his second conversion at the end of the 10th book of his Confessions with the words: "Terrified by my sins and the pile of my misery, I had racked my heart and had meditated, taking flight to live in solitude. But you forbade me and comforted me, saying: 'That is why Christ died for all, so that those who live should not live for themselves, but for him who died for them' (2 Cor 5: 15)".
After his baptism, Augustine returned to Africa and with some of his friends had founded a small monastery there. He dedicated his life to conversation with God. He reflected on and contemplated of the beauty and truth of his Word. During those three years, a series of valuable philosophical and theological works came into being.
The third, decisive phase in the journey of conversion of St Augustine happened after his ordination to the priesthood. In the following years he preached and wrote constantly to explain the Word of God. Twenty years later,
Augustine wrote
Retractations,
in which he critically reviewed all the works he had thus far written, adding corrections wherever he had in the meantime learned something new. That was proof of a profound humility. It is not easy to evaluate our past and then correct what we did in the light of new learnings and experiences.
Fr. Rudy Horst
Am I open to changes, especially when they call me out of a life I came to like? Am I ready to correct my past when I realize that I did
something wrong?
Lord, today I thank You for the gift of St. Augustine and for the example he gives us. Lord, give me, day after day, the conversion I need, and thus lead me toward true life.
St. Augustine of Hippo, bishop and founder of religious priests, pray for us.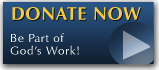 The FEAST is one of the happiest places on earth.

Click Here to find a Feast near you!
KERYGMA TV! is BACK
KERYGMA TV is on a new time slot and new channel Sundays 8 a.m. at IBC 13
Need Counseling? No Landline?
Now, you can use your mobile phone to call a friend for counseling at 09228407031. Or you may call our landlines 7266728, 7264709, 7259999 Mon-Fri 24-hrs, Sat 6am-5pm, Sun 6am-10am
BO BLOGS!
Go to Bo's Official Site and read his almost daily blog! Its not news, but thoughts and musings of Bo Sanchez. Get to know Bo in a more personal way --and find out what it means to live the life of a preacher. You get to enrich your faith as well.
DONATION
Remember to always donate your "first fruits"-not the last. Click on the "Donation" Box under the members menu - and you'll even see links to the nearest branches of the Banks where you can deposit.