READINGS for 2008-08-27
…we wanted to present ourselves as a model for you. – 2 Thessalonians 3:9
I didn't feel well. I felt sick and cranky. My wife accompanied me to the emergency room of Medical City. There I waited for my turn for the doctor to see me. It was sheer grace that I didn't lose my cool. As I recall, there was quite a number of people in the same room. One of them was a lady who stared at me as she smiled. It was one of those smiles that made me feel strange. What is she smiling about? Do I look funny? Can't she figure out that I'm sick?
After seeing the doctor, she approached us and said, "I attended your talk and you really inspired me." I wanted to hide because of the thoughts I entertained earlier. At the same time it was a big reminder to me: People are watching!
When you reach a certain degree of leadership or influence, there's a greater calling to be a good example. To walk the talk, be more patient, be positive, be encouraging, be sincere and genuine. To be a Christian! Nancy Dornan, a mentor of mine, once said, "The greatest gift we owe to one another is a good example." To that, I say amen!
Ariel Driz
Am I a good example? What areas do I need to improve on?
Lord Jesus, grant me the grace to be a good ambassador of Your name. Amen.
Paul has little time for those who refuse to "pull their own weight" in the community – the freeloaders so to speak. Morally speaking, each person has a responsibility to contribute to the needs of the community. This is borne out in the Church's understanding of the moral responsibility of the faithful to contribute towards the upkeep of the Church's ministers and the Church and its social programs. Some argue we should all be tithing. I argue we should all be giving generously to the Church.
2 Thessalonians 3:6-10, 16-18
6
We instruct you, brothers and sisters, in the name of our Lord Jesus Christ, to shun any brother who conducts himself in a disorderly way and not according to the tradition they received from us.
7
For you know how one must imitate us. For we did not act in a disorderly way among you,
8
nor did we eat food received free from anyone. On the contrary, in toil and drudgery, night and day we worked, so as not to burden any of you.
9
Not that we do not have the right. Rather, we wanted to present ourselves as a model for you, so that you might imitate us.
10
In fact, when we were with you, we instructed you that if anyone was unwilling to work, neither should that one eat.
16
May the Lord of peace himself give you peace at all times and in every way. The Lord be with all of you.
17
This greeting is in my own hand, Paul's. This is the sign in every letter; this is how I write.
18
The grace of our Lord Jesus Christ be with all of you.
R: Blessed are those who fear the Lord.
1
Blessed are you who fear the LORD, who walk in his ways!
2
For you shall eat the fruit of your handiwork; happy shall you be, and favored.
(R)
4
Behold, thus is the man blessed who fears the LORD.
5
The LORD bless you from Zion; may you see the prosperity of Jerusalem all the days of your life.
(R)
Quite often the greatest source of our persecution is the people we know the best – our family and friends. This is not always the case, but it often is. It was for Jesus as we see when He goes back to Nazareth to minister there. Jesus tells us in the Gospel today that the prophets' greatest persecutors were the leaders of Israel. When we look at their lives we see this is true. Why? Often the message a prophet brings is a call to repentance and conversion. This is rarely a welcome message because it is a call to change our lifestyle, something we are usually reluctant to do.
27
Jesus said, "Woe to you, scribes and Pharisees, you hypocrites. You are like whitewashed tombs, which appear beautiful on the outside, but inside are full of dead men's bones and every kind of filth.
28
Even so, on the outside you appear righteous, but inside you are filled with hypocrisy and evildoing.
29
"Woe to you, scribes and Pharisees, you hypocrites. You build the tombs of the prophets and adorn the memorials of the righteous,
30
and you say, 'If we had lived in the days of our ancestors, we would not have joined them in shedding the prophets' blood.'
31
Thus you bear witness against yourselves that you are the children of those who murdered the prophets;
32
now fill up what your ancestors measured out!"
think:
Quite often the greatest source of our persecution is the people we know the best – our family and friends.
_______________________________________________________



God's special verse/thought for me today

________________
_________________________________________________________



T O D A Y ' S BLESSING LIST
Thank You Lord for:
____________________________________
_______________________________________________________
READ THE BIBLE IN ONE YEAR
Psalm 50-55
st. MOniCa – a MOdEl MOthEr
Without St. Monica, we would not have a St. Augustine who wrote after her death, "This was the mother, now dead and hidden awhile from my sight, who had wept over me for many years so that I might live in your sight."
Monica's life can be compared with the often harsh and disappointing lives of many contemporary mothers. Her husband was known for his temper and unfaithfulness. Her eldest son, Augustine, was brilliant but prodigal. Monica encouraged his studies, but because of his amoral conduct and joining a heretical group, she suffered immensely. She wept so much that a bishop told her, "It is not possible that the son of so many tears should perish." She never ceased to storm heaven with prayers for her son. She never focused on her own pain and suffering. She focused only on God and on the conversion of her son. What a mother!
There are still mothers like St. Monica today. But many suffering mothers break down under the burden of their problems, begin to pity themselves or give up to struggle. There are mothers who weep but forget to pray. At times we expect immediate answers from God and give up praying when God does not respond the way we expect it.
Unfortunately, there mothers who are unconcerned with the spiritual growth of their children. It is shocking to meet children and youngsters who lack religious education because their mothers did not find it necessary to help them grow in faith. And so we have children who were baptized because it is customary, but then did not receive the maternal guidance for the seed of faith to grow. "The parents are the first catechists," Pope John Paul II wrote.
May the shining example of St. Monica inspire many mothers!
Fr. Rudy Horst
As a parent or teacher, do I pray without ceasing for the young ones entrusted to me? Am I concerned enough with the spiritual growth of my children/students?
Lord, thank you for giving us St. Monica as a shining example of a concerned parent. May her example and the example of Your own beloved Mother inspire our mothers, parents and teachers!
St. Monica, widow, pray for us.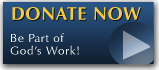 The FEAST is one of the happiest places on earth.

Click Here to find a Feast near you!
KERYGMA TV! is BACK
KERYGMA TV is on a new time slot and new channel Sundays 8 a.m. at IBC 13
Need Counseling? No Landline?
Now, you can use your mobile phone to call a friend for counseling at 09228407031. Or you may call our landlines 7266728, 7264709, 7259999 Mon-Fri 24-hrs, Sat 6am-5pm, Sun 6am-10am
BO BLOGS!
Go to Bo's Official Site and read his almost daily blog! Its not news, but thoughts and musings of Bo Sanchez. Get to know Bo in a more personal way --and find out what it means to live the life of a preacher. You get to enrich your faith as well.
DONATION
Remember to always donate your "first fruits"-not the last. Click on the "Donation" Box under the members menu - and you'll even see links to the nearest branches of the Banks where you can deposit.