READINGS for 2008-08-26
"Don't let anyone deceive you in anyway…" – 2 Thessalonians 2:3
A typical ATM machine was setup in one mall in Connecticut, USA. Each customer transacting with this ATM experienced the same thing. After inserting their card and pressing a few buttons, their card would be returned with the message on the screen: "Transaction could not be completed." The unsuspecting client was not aware that the ATM was bogus. The machine read the private account information stored on the cards and recorded the personal identification numbers (PINs). The crooks then used the data to withdraw money from these accounts. The total amount stolen: Over $100,000.
In our faith walk, we may also encounter "bogus ATM machines," which appear to bring us closer to heaven but sends us hell bound instead. The enemy is a master of deception and disguises. Be always on the lookout. The enemy strikes when you least expect it. So always "put on the armor of God so that you may be able to stand firm against the tactics of the devil" (Ephesians 6:11
).
Judith Concepcion
How have you been deceived by the enemy?
"I place myself in the presence of Jesus Christ and submit to His Lordship… I stand my ground, with truth buckled around my waist,
and integrity for a breastplate…" (Prayer for Protection)
We are mistaken if we think that the end of the world is nigh because of this or that reason. Jesus is quite clear that the end will come like a thief in the night. Yes, there will be trials and calamities at that time but then there are always trials and calamities occurring in our world. What is important for us to put in place in our lives is a readiness for the Lord's Coming whenever it may be. We should live as though today is our last day and ensure that we are growing in holiness according to God's grace and the best of our ability.
2 Thessalonians 2:1-3a, 14-17
1
We ask you, brothers and sisters, with regard to the coming of our Lord Jesus Christ and our assembling with him,
2
not to be shaken out of your minds suddenly, or to be alarmed either by a "spirit," or by an oral statement, or by a letter allegedly from us to the effect that the day of the Lord is at hand.
3
Let no one deceive you in any way.
14
To this end he has also called you through our gospel to possess the glory of our Lord Jesus Christ.
15
Therefore, brothers, stand firm and hold fast to the traditions that you were taught, either by an oral statement or by a letter of ours.
16
May our Lord Jesus Christ himself and God our Father, who has loved us and given us everlasting encouragement and good hope through his grace,
17
encourage your hearts and strengthen them in every good deed and word.
R: The Lord comes to judge the earth.
10
Say among the nations the LORD is king. He has made the world firm, not to be moved; he governs the peoples with equity.
(R)
11
Let the heavens be glad and the earth rejoice; let the sea and what fills it resound;
12
let the plains be joyful and all that is in them! Then shall all the trees of the forest exult.
(R)
13
Before the LORD, for he comes; for he comes to rule the earth. He shall rule the world with justice and the peoples with his constancy.
(R)
One of the biggest responsibilities a leader has is to be an example for those whom he leads. A leader must never forget that his people will look to him for moral leadership and guidance in their way of life. This is a tremendous responsibility as it means one's life is always "under the microscope" so to speak, something which can be very uncomfortable and disconcerting especially if there is sin there.
23
Jesus said: "Woe to you, scribes and Pharisees, you hypocrites. You pay tithes of mint and dill and cumin, and have neglected the weightier things of the law: judgment and mercy and fidelity. But these you should have done, without neglecting the others.
24
Blind guides, who strain out the gnat and swallow the camel!
25
"Woe to you, scribes and Pharisees, you hypocrites. You cleanse the outside of cup and dish, but inside they are full of plunder and self-indulgence.
26
Blind Pharisee, cleanse first the inside of the cup, so that the outside also may be clean."
think:
We should live as though today is our last day and ensure that we are growing in holiness according to God's grace and the best of our ability.
_______________________________________________________

God's special verse/thought for me today________________
_________________________________________________________

T O D A Y ' S BLESSING LIST
Thank You Lord for:
____________________________________
_______________________________________________________
READ THE BIBLE IN ONE YEAR
Psalm 45-49
When I was in high school, I failed a test in math because I had believed a so-called "prophet" who had predicted in newspapers the end of the world during the exam our teacher had announced I had not studied for the test and so a kind of "end of the world" came when the teacher distributed the questions.
How much excitement was in the air and in the media when the year 2000 approached! The numerous predictions of this doomsday circus confused and scared many. If only we listened to the words of Jesus who once said that neither the angels nor the Son know the day and the hour but only the Father!
Thessalonica was caught by the "endof- the-world-fever." St. Paul had to write them and admonish them – and us: "Please, don't get excited too soon or alarmed by any prediction or rumor…implying that the Day of the Lord has already arrived. Never let anyone deceive you in this way."
Nothing in this world will last forever. Apart from Jesus, many scientists say that our planet earth will not exist for eternity the way it is now. After millions or billions of years no life can survive anymore. Jesus and St. Paul don't want for us to worry about something that may happen long after we are gone. Jesus and Paul want us to focus on
the present, on our life that also one day will come to an end. It may come years and decades from now, it may come tomorrow or even today. We just don't know. Jesus admonished his disciples and us repeatedly to be vigilant, to stay awake, and to be prepared. "Stand firm then and keep the traditions that we taught you," St. Paul writes in today's reading.
How realistic Jesus and Paul are! Their realism help us avoid much worry, anxiety and rising blood pressure. They want us to be guided and protected by a loving Father's providence.
Fr. Rudy Horst
Do I easily believe in horoscopes and predictions? Do I worry about the end because I am not prepared?
Lord, thank You for freeing me from a fear that at times paralyzes me and many others. Help me to trust in Your Father's loving providence,
make the best out of every day and so be prepared when for me the end will come – even if it comes "like a thief in the night."
St. Bichier, foundress, pray for us.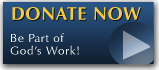 The FEAST is one of the happiest places on earth.

Click Here to find a Feast near you!
KERYGMA TV! is BACK
KERYGMA TV is on a new time slot and new channel Sundays 8 a.m. at IBC 13
Need Counseling? No Landline?
Now, you can use your mobile phone to call a friend for counseling at 09228407031. Or you may call our landlines 7266728, 7264709, 7259999 Mon-Fri 24-hrs, Sat 6am-5pm, Sun 6am-10am
BO BLOGS!
Go to Bo's Official Site and read his almost daily blog! Its not news, but thoughts and musings of Bo Sanchez. Get to know Bo in a more personal way --and find out what it means to live the life of a preacher. You get to enrich your faith as well.
DONATION
Remember to always donate your "first fruits"-not the last. Click on the "Donation" Box under the members menu - and you'll even see links to the nearest branches of the Banks where you can deposit.