READINGS for 2008-08-23
"So you must obey them and do everything they tell you. But do not do what they do, for they do not practice what they preach." – Matthew 23:3
The I-love-the-poor politicians who pocket the money intended for social welfare. Church leaders who are embroiled in sex scandals. Parents who are first to beat the red light as their kids in the car scratch their heads. This pharisaic hypocrisy could have been the reason behind philosopher Nietchze's statement: "Christians need to look more redeemed first before I would believe in their Redeemer!"
I have respect and admiration for great minds like his and their immortal quotes. But take Peles, the old street drunkard, who sings "My Way" with notes kilometers away from the piano range. Just because his squeaks could put a million rusty door hinges to shame, should I blame the songwriter for the awful music? Of course not!
Remember that Jesus didn't say, "Follow My followers!" or "Follow My leaders!" or "Follow My religion!" He clearly said, "Follow
Me."
The only reason not to be a Christian is if you've got something against Jesus. And there isn't a trace of hypocrisy in Him
.
Jon Escoto
Do you know someone who uses other people's hypocrisy as an excuse to follow the Lord? Point him or her to Jesus, not to an
organization or a personality.
Lord, forgive me for making things a little harder for people to come to You because of my own hypocrisy. Give me the grace to follow You more faithfully.
Sometimes, the only possible response before the glory of the Lord is to prostrate ourselves in His presence. There is not enough prostrating going on in the Church today. We have lost any sense of the transcendent power of God's glory and we have replaced it with a folk religion, touchy-feely notion of the presence of God. This will not help us stand in awe of God's power and might as we should. Yes, God is with us as a friend but this does not mean He is not with us as Lord and mighty savior, as eternal God and ruler of the universe.
1
The angel led me to the gate which faces the east,
2
and there I saw the glory of the God of Israel coming from the east. I heard a sound like the roaring of many waters, and the earth shone with his glory.
3
The vision was like that which I had seen when he came to destroy the city, and like that which I had seen by the river Chebar. I fell prone
4
as the glory of the LORD entered the temple by way of the gate which faces the east,
5
but spirit lifted me up and brought me to the inner court. And I saw that the temple was filled with the glory of the LORD.
6
Then I heard someone speaking to me from the temple, while the man stood beside me.
7
The voice said to me: Son of man, this is where my throne shall be, this is where I will set the soles of my feet; here I will dwell among the Israelites forever.
Psalm 85:9ab and 10, 11-12, 13-14
R: The glory of the Lord will dwell in our land.
8 [9]
I will hear what God proclaims; the LORD-for he proclaims peace.
9 [10]
Near indeed is his salvation to those who fear him, glory dwelling in our land.
(R)
10 [11]
Kindness and truth shall meet; justice and peace shall kiss.
11 [12]
Truth shall spring out of the earth, and justice shall look down from heaven.
(R)
12 [13]
The LORD himself will give his benefits; our land shall yield its increase.
13 [14]
Justice shall walk before him, and salvation, along the way of his steps.
(R)
Any leader, who is any good at leading, will set a good example for his people. It is easy to know what to do as a leader but true leadership capability is found in the people who actually get about and do it. This is what we need to pray for in our leaders. Let us seek to develop this trait in ourselves as we serve the Kingdom of God. Let us pray for our leaders as well that they will be able to appropriate the grace God gives them and so be true shepherds of God's people.
1
Jesus spoke to the crowds and to his disciples,
2
saying, "The scribes and the Pharisees have taken their seat on the chair of Moses.
3
Therefore, do and observe all things whatsoever they tell you, but do not follow their example. For they preach but they do not practice.
4
They tie up heavy burdens [hard to carry] and lay them on people's shoulders, but they will not lift a finger to move them.
5
All their works are performed to be seen. They widen their phylacteries and lengthen their tassels.
6
They love places of honor at banquets, seats of honor in synagogues,
7
greetings in marketplaces, and the salutation 'Rabbi.'
8
As for you, do not be called 'Rabbi.' You have but one teacher, and you are all brothers.
9
Call no one on earth your father; you have but one Father in heaven.
10
Do not be called 'Master'; you have but one master, the Messiah.
11
The greatest among you must be your servant.
12
Whoever exalts himself will be humbled; but whoever humbles himself will be exalted."
think
:
There is not enough prostrating going on in the Church today.
_______________________________________________________

God's special verse/thought for me today________________
_________________________________________________________

T O D A Y ' S BLESSING LIST
Thank You Lord for:
____________________________________
_______________________________________________________
READ THE BIBLE IN ONE YEAR
Psalm 33-36
Hypocrisy is a disease so difficult to heal. The afflicted will not accept that he has it. How then can he be healed?
Hypocrisy is a sin so hard to forgive. The sinner will not confess to it. How then can he be forgiven?
Hypocrisy is a contagious disease and a deep-seated sin. It is contagious because we can catch hypocrisy from others. Hypocrisy can be learnt from the hypocrites. It eats up the soul. There is nothing that Jesus abhors most than hypocrisy. Jesus warns us today against hypocrisy. There is no healing nor forgiveness from it, not because Jesus refuses to heal and forgive a hypocrite, but because the hypocrite does not see the need for forgiveness or healing.
Let us be vigilant. Beware of hypocrisy developing in you. Know your mentors.
Fr. Bobby Titco
Make my heart always sincere, O Lord. Let Your clear light shine through it. Save me from hypocrites. Do not allow anyone or anything make a hypocrite out of me. Amen.
St. Apollinaris, martyr of Reims, pray for us.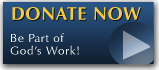 The FEAST is one of the happiest places on earth.

Click Here to find a Feast near you!
KERYGMA TV! is BACK
KERYGMA TV is on a new time slot and new channel Sundays 8 a.m. at IBC 13
Need Counseling? No Landline?
Now, you can use your mobile phone to call a friend for counseling at 09228407031. Or you may call our landlines 7266728, 7264709, 7259999 Mon-Fri 24-hrs, Sat 6am-5pm, Sun 6am-10am
BO BLOGS!
Go to Bo's Official Site and read his almost daily blog! Its not news, but thoughts and musings of Bo Sanchez. Get to know Bo in a more personal way --and find out what it means to live the life of a preacher. You get to enrich your faith as well.
DONATION
Remember to always donate your "first fruits"-not the last. Click on the "Donation" Box under the members menu - and you'll even see links to the nearest branches of the Banks where you can deposit.