READINGS for 2008-08-21
"… but those invited were not worthy." – Matthew 22:8b
I once did a research on all the popes from St. Peter to Pope John Paul II. One of my discoveries was that there were sinful popes in our history, especially during the era when politics played a role in selecting pontiffs. When I shared this with my friend Thelma, she pulled out a hardbound, leather-covered 15"x10" book entitled
Popes
in glossy paper and full of pictures.
She was quick to counter that her book aptly concluded that although there were popes who lived sinful lives, not one had committed an error in making proclamation about faith or morals. Indeed, the Holy Spirit is in control of the Church even when those He has chosen as its leaders fall!
Aside from a handful of popes, history has shown that Judas, some bishops and priests, and even "empowered" lay servant leaders who were chosen to lead the Church have proven themselves unworthy of their call. We, who also have our own calling as baptized Catholics, must be vigilant so as not to be on that list.
Cristy Galang
Do I practice "Sabbath pauses" or other helpful spiritual practices to keep myself from backsliding in my Christian life?
Holy Spirit, fill us with Your mighty protection from all temptations and evil of the world, our flesh and the devil that we may remain faithful
to our baptismal promises and be instruments in building Your Church.
The promise of a new heart for the People of Israel must have been very confusing to them at the time. What could this mean? They had the Law of Moses to guide them, what was all this talk about a new heart? Was not the Law of Moses a good enough guide? Probably only with the advent of the Gospel does the full meaning and extent of this promise come to light. It will be a heart guided by the Beatitudes and a true understanding of God's love for all people that makes sense of this promise.
23
Thus says the LORD: I will prove the holiness of my great name, profaned among the nations, in whose midst you have profaned it. Thus the nations shall know that I am the LORD, says the Lord GOD, when in their sight I prove my holiness through you.
24
For I will take you away from among the nations, gather you from all the foreign lands, and bring you back to your own land.
25
I will sprinkle clean water upon you to cleanse you from all your impurities, and from all your idols I will cleanse you.
26
I will give you a new heart and place a new spirit within you, taking from your bodies your stony hearts and giving you natural hearts.
27
I will put my spirit within you and make you live by my statutes, careful to observe my decrees.
28
You shall live in the land I gave your fathers; you shall be
my people, and I will be your God.
Psalm 51:12-13, 14-15, 18-19
R: I will pour clean water on you and wash away all your sins.
10 [12]
A clean heart create for me, O God, and a steadfast spirit renew within me.
11 [13]
Cast me not out from your presence, and your Holy Spirit take not from me.
(R)
12 [14]
Give me back the joy of your salvation, and a willing spirit sustain in me.
13 [15]
I will teach transgressors your ways, and sinners shall return to you.
(R)
16 [18]
For you are not pleased with sacrifices; should I offer a burnt offering, you would not accept it.
17 [19]
My sacrifice, O God, is a contrite spirit; a heart contrite and humbled, O God, you will not spurn.
(R)
To destroy a town and slaughter those who have refused an invitation to a banquet seems to be a response way out of proportion. What then is the parable trying to tell us? It is as though Jesus is saying that for us to refuse an invitation to share in the grace of salvation is tantamount to wishing upon oneself utter death and destruction. If we think about this soberly it is actually true. Let us then seek to respond to God's call and offer of salvation in order to remain within the ambit of his salvific work and grace.
1
Jesus again in reply spoke to them in parables, saying,
2
"The kingdom of heaven may be likened to a king who gave a wedding feast for his son.
3
He dispatched his servants to summon the invited guests to the feast, but they refused to come.
4
A second time he sent other servants, saying, "Tell those invited: 'Behold, I have prepared my banquet, my calves and fattened cattle are killed, and everything is ready; come to the feast.'"
5
Some ignored the invitation and went away, one to his farm, another to his business.
6
The rest laid hold of his servants, mistreated them, and killed them.
7
The king was enraged and sent his troops, destroyed those murderers, and burned their city.
8
Then he said to his servants, 'The feast is ready, but those who were invited were not worthy to come.
9
Go out, therefore, into the main roads and invite to the feast whomever you find.'
10
The servants went out into the streets and gathered all they found, bad and good alike, and the hall was filled with guests.
11
But when the king came in to meet the guests he saw a man there not dressed in a wedding garment.
12
He said to him, 'My friend, how is it that you came in here without a wedding garment?' But he was reduced to silence.
13
Then the king said to his attendants, 'Bind his hands and feet, and cast him into the darkness outside, where there will be wailing and grinding of teeth.'
14
Many are invited, but few are chosen."
think
:
To refuse an invitation to share in the grace of salvation is tantamount to wishing upon oneself utter death and destruction.
_______________________________________________________

God's special verse/thought for me today________________
_________________________________________________________

T O D A Y ' S BLESSING LIST
Thank You Lord for:
____________________________________
_______________________________________________________
READ THE BIBLE IN ONE YEAR
Psalm 24-28
It is not enough to be invited to the wedding banquet. We must wear the proper wedding garments. The wedding hall is filled with guests but that does not mean that all the guests are welcomed. Many are called but not all are chosen.
One may be called but not chosen. However, one cannot be chosen unless first called. It follows then that one should strive to be chosen because he or she has already been called.
But what happens to those who are called but not chosen? Do they get chosen the next time the choosing happens? Or are they politely shown the way to the exit?
When one is not chosen, he or she cannot be chosen anymore. In the ways of the world, when one is not chosen now, he or she may be chosen tomorrow. When one is not chosen for this task, he or she may be chosen for another.
But not with God. God is perfect and when He makes a choice His choice is not only the perfect one for the task, but is also a perfect choice made right from the start. Then why should God, in all His perfection, still call those who are not chosen anyway? This kind of thinking is one that the world is both familiar with and actually using. Because God is perfect, those whom He calls He chooses, too. But we must aska very important question: Chosen
for what?
When one is not chosen by God, it only means that he or she is not chosen for this or that particular mission. There is certainly a mission God intends for that person since time immemorial. The person only has to discern and respond to the choice. Have you discerned yours? Are you responding to it already?
Perhaps, we may turn the tables. How about choosing God?
Fr. Bobby Titco
You called me and chose me even before I was born. From my mother's womb, You have already laid down the path that I should walk. Even before I received my name, You have already given me a mission for the sake of Your Kingdom. My Lord, I choose You and so, now, I call on You. Hear me and make me faithful to my choice. Amen.
St. Pius X, pope, pray for us.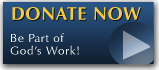 The FEAST is one of the happiest places on earth.

Click Here to find a Feast near you!
KERYGMA TV! is BACK
KERYGMA TV is on a new time slot and new channel Sundays 8 a.m. at IBC 13
Need Counseling? No Landline?
Now, you can use your mobile phone to call a friend for counseling at 09228407031. Or you may call our landlines 7266728, 7264709, 7259999 Mon-Fri 24-hrs, Sat 6am-5pm, Sun 6am-10am
BO BLOGS!
Go to Bo's Official Site and read his almost daily blog! Its not news, but thoughts and musings of Bo Sanchez. Get to know Bo in a more personal way --and find out what it means to live the life of a preacher. You get to enrich your faith as well.
DONATION
Remember to always donate your "first fruits"-not the last. Click on the "Donation" Box under the members menu - and you'll even see links to the nearest branches of the Banks where you can deposit.