READINGS for 2008-08-20
"Are you envious because I am generous?" – Matthew 20:15
He worked for this company for more than 30 years. The company grew and prospered… but not his career. Some of his officemates who were younger than him in age and in years of service had been promoted to officer level and became his immediate supervisors. He resented his superiors for that. "I have been with this company for so long and this is what I get? It's so unfair," he would say. In today's Gospel, the owner of the vineyard paid all the workers equally regardless of the number of hours they worked. Consequently, the workers who toiled the whole day grumbled and complained that they did not get a fair share.
How often are we like these workers? Are we jealous of what God blesses another person with, thinking that we deserve more because we have been serving Him longer? Are we envious of other people's "good fortune" considering that we are more talented, intelligent and hardworking?
The cure for envy is a thankful heart. Let's stop comparing and start thanking the Lord for His blessings
.
Judith Concepcion
When was the last time you thanked the Lord for His blessings?
Forgive me, Lord, for the times that I was envious of what others had. Grant me the grace to be contented and be appreciative of
everything You have blessed me with. Thank You.
As we celebrate the Feast of St Bernard, we celebrate the life of a shepherd in the Church who is directly the opposite of the type of shepherds that Ezekiel rails against in the First Reading. It is not that God is not raising up good shepherds for His people; it is simply that not enough shepherds are taking up the grace God gives them to live their calling to the full.
1
The word of the LORD came to me:
2
Son of man, prophesy against the shepherds of Israel, in these words prophesy to them [to the shepherds]. Thus says the Lord GOD: Woe to the shepherds of Israel who have been pasturing themselves! Should not shepherds, rather, pasture sheep?
3
You have fed off their milk, worn their wool, and slaughtered the fatlings, but
the sheep you have not pastured.
4
You did not strengthen the weak nor heal the sick nor bind up the injured. You did not bring back the strayed nor seek the lost, but you lorded it over them harshly and brutally.
5
So they were scattered for lack of a shepherd, and became food for all the wild beasts. My sheep were scattered
6
and wandered over all the mountains and high hills; my sheep were scattered over the whole earth, with no one to look after them or to search for them.
7
Therefore, shepherds, hear the word of the LORD:
8
As I live, says the Lord GOD, because my sheep have been given over to pillage, and because my sheep have become food for every wild beast, for lack of a shepherd; because my shepherds did not look after my sheep, but pastured themselves and did not pasture my sheep;
9
because of this, shepherds, hear the word of the LORD.
10
Thus says the Lord GOD: I swear I am coming against these shepherds. I will claim my sheep from them and put a stop to their shepherding my sheep so that they may no longer pasture themselves. I will save my sheep, that they may no longer be food for their mouths.
11
For thus says the Lord GOD: I myself will look after and tend my sheep.
Psalm 23:1-3a, 3b-4, 5, 6
R: The Lord is my shepherd; there is nothing I shall want.
1
The LORD is my shepherd; I shall not want.
2
In verdant pastures he gives me repose; beside restful waters he leads me;
3
he
refreshes my soul.
(R)
He guides me in right paths for his name's sake.
4
Even though I walk in the dark valley I fear no evil; for you are at my side with your rod and your staff that give me courage.
(R)
5
You spread the table before me in the sight of my foes; you anoint my head with oil; my cup overflows.
(R)
6
Only goodness and kindness follow me all the days of my life; and I shall dwell in the house of the LORD for years to come.
(R)
God is free to do with His grace and gifts as He wants. We, too, are free to respond to His grace in whatever way we desire. How we live our lives and with what attitude we live it are up to us. Freedom, understood correctly, is never a freedom from something but a freedom to live the truth of what it means to be a human person. It is the truth that will set us free. Nothing else in this world of ideas has the power to do this.
1
Jesus told his disciples this parable: "The kingdom of heaven is like a landowner who went out at dawn to hire laborers for his vineyard.
2
After agreeing with them for the usual daily wage, he sent them into his vineyard.
3
Going out about nine o'clock, he saw others standing idle in the marketplace,
4
and he said to them, 'You too go into my vineyard, and I will give you what is just.'
5
So they went off. And he went out again around noon, and around three o'clock, and did likewise.
6
Going out about five o'clock, he found others standing around, and said to them, 'Why do you stand here idle all day?'
7
They answered, 'Because no one has hired us.' He said to them, 'You too go into my vineyard.'
8
When it was evening the owner of the vineyard said to his foreman, 'Summon the laborers and give them their pay, beginning with the last and ending with the first.'
9
When those who had started about five o'clock came, each received the usual daily wage.
10
So when the first came, they thought that they would receive more, but each of them also got the usual wage.
11
And on receiving it they grumbled against the landowner,
12
saying, 'These last ones worked only one hour, and you have made them equal to us, who bore the day's burden and the heat.'
13
He said to one of them in reply, 'My friend, I am not cheating you. Did you not agree with me for the usual daily wage?
14
Take what is yours and go. What if I wish to give this last one the same as you?
15
Or am I not free to do as I wish with my own money? Are you envious because I am generous?'
16
Thus, the last will be first, and the first will be last."
think:
Freedom, understood correctly, is never a freedom from something but a freedom to live the truth of what it means to be a human person.
_______________________________________________________



God's special verse/thought for me today

________________
_________________________________________________________



T O D A Y ' S BLESSING LIST
Thank You Lord for:
____________________________________
_______________________________________________________
READ THE BIBLE IN ONE YEAR
Psalm 19-23
GETTING TO KNOW THE SAINTS
Little is known about Priscilla or Prisca of the first century. She was the widow of Mancius Aeilius Glabrio, a religious person executed by Domitian probably because he was a Christian. It is believed that Priscilla was the mother of the senator, Saint Pudens. And based on traditions, Priscilla served as the Roman hostess to Saint Peter at Via Salaria in Rome.
Saint Antonio Abad, also known as Anthony the Abbot, the Ermitaño or the Great One, (251 – 356 A.D.) is the secondary patron saint of Paete. He belonged to a wealthy family in Egypt. When his parents died when he was 20, he sold all his property, gave the money to the poor and followed the Lord. He lived a life of complete seclusion in an abandoned fort. Years later, people came to listen to his teachings ; thus, he gathered a body of disciples to create the monastic tradition of the Church. Time came when he left his monastery in order to continue with his hermit life. He lived exclusively on mat-making and gardening and the love of God.
The life of Saint Antonio became the inspiration of great artists like Bosch and Grunewald and the French writer Flavier. Saint Antonio lived until he was 105 years old.
Saint Suplicius II belonged to a wealthy family in Berry during the seventh century. The young Sulpice renounced marriage and gave his patrimony to the Church and his life to Christ. After his ordination, the priest served King Clotaire II as almoner and chaplain for his armies. And through his prayers and fasting, Sulpice restored the king's health.
In the year 624, Father Sulpice succeeded Saint Austregesilus as the second bishop of Bourges. He became known for his generosity, solicitude, and defense of the people against the Merovingian kings. In 627, he attended the council of Clichy. Years later, he resigned from the position. He devoted his time in solitude.
Saint Sulpicius II died in 647. His burial was attended by an enormous crowd that the officiating clergy found it impossible to do the burial service.
There is a Filipino saying, "
Maraming namamatay sa maling akala,
" which means that many people die because of wrong presumptions. Many people meet accidents because they think they can still drive their cars after heavy drinking. Many people suffer premature death because they think they can cheat death itself. Many people get into trouble because they presume too much. Wrong presumptions are dangerous. They kill people. They can make people kill one another. In the Gospel today, the men hired first presumed that they would be given more than the amount of wage given to those employed
later in the day. Their presumption may even be regarded as logical but incorrect. What is logical is not always correct. What is correct may sometimes be the most illogical.
The landowner in the parable did not only pay the last employed first and the first employed last, but also gave the last
hired the same amount of wage given to the early birds. Of course, there was no injustice done to those who worked early because they were paid the salary they agreed upon. But there was mercy given to those who were employed last. They were paid more than what they worked for. We must realize that the bonus that the last employed received was not money but mercy.
Mercy is the greatest attribute of the Good Shepherd described in the Psalm, according to whose image every shepherd of God's flock must be.
We cannot question God's mercy. Mercy is gratuitously given. Mercy is grace. Graces are absurdities in a world that puts faith only in what is logical, empirical, technical and methodological.
We cannot presume too much about our selves before God, but from God we can always expect more than what we can imagine.
We do not surprise God. He surprises us!
Fr. Bobby Titco
What is God's surprise for me today?
Father, You are not only a surprising God; You are a God of surprises, too. Through me, may You surprise others with Your merciful love. Amen.
St. Bernard of Clairvaux, abbot and doctor of the Church, pray for us.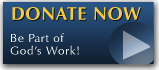 The FEAST is one of the happiest places on earth.

Click Here to find a Feast near you!
KERYGMA TV! is BACK
KERYGMA TV is on a new time slot and new channel Sundays 8 a.m. at IBC 13
Need Counseling? No Landline?
Now, you can use your mobile phone to call a friend for counseling at 09228407031. Or you may call our landlines 7266728, 7264709, 7259999 Mon-Fri 24-hrs, Sat 6am-5pm, Sun 6am-10am
BO BLOGS!
Go to Bo's Official Site and read his almost daily blog! Its not news, but thoughts and musings of Bo Sanchez. Get to know Bo in a more personal way --and find out what it means to live the life of a preacher. You get to enrich your faith as well.
DONATION
Remember to always donate your "first fruits"-not the last. Click on the "Donation" Box under the members menu - and you'll even see links to the nearest branches of the Banks where you can deposit.