READINGS for 2008-08-17
For God does not change His mind about whom He chooses and blesses. – Romans 11:29
I remember my first professional play. I had been chosen for the lead role but I was also the least experienced actor among the cast. We had a month of rehearsals and for the first three weeks I couldn't "get" it. I was really scared that I would be replaced at the last minute. But I wasn't. My director stuck with me, patiently telling me, "You'll get it soon."
That's the way I feel with God. There are times — like today — when I feel I just don't get it.
When I mess up. When I fail. When I sin. When I'm inefficient. Proud. Judgmental. Unloving.
Still, He calls me to take part in His work. To be a servant. To minister. To share His Gospel to others.
A lot of times I feel like I'm just not up to the task and that He should get someone else. But He makes it clear to me that He's chosen me and He's not changing His mind about that. The only thing I can do to prevent Him from using me is to say no. And I actually have, several times. But even after that, He hasn't written me off.
Instead, He patiently whispers, "You'll get it... all of it... one day."
George Gabriel
Feel like you can't get it sometimes? He won't give up on you. Don't, either.
Thank You for calling me... and for the blessing that comes when I say yes.
Isaiah calls for the people to live lives of justice and integrity. In our world today there is still the same need. Too often our lives are compromised by the acceptance and tolerance of sin. We need to decide to break with sin once and for all, and embrace the truth of the Gospel in all of its demands, and live it with all our strength. That is what it means to be a disciple—maybe more than this—but certainly nothing less!
1
Thus says the LORD: Observe what is right, do what is just; for my salvation is about to come, my justice, about to be revealed.
6
The foreigners who join themselves to the LORD, ministering to him, loving the name of the LORD, and becoming his servants — all who keep the sabbath free from profanation and hold to my covenant,
7
them I will
bring to my holy mountain and make joyful in my house of prayer; their holocausts and sacrifices will be acceptable on my altar, for my house shall be called a house of prayer for all peoples.
Psalm 67:2-3, 5, 6, 8 (4)
R: O God, let all the nations praise you!
1 [2]
May God have pity on us and bless us; may he let his face shine upon us.
2 [3]
So may your way be known upon earth; among all nations, your salvation.
(R)
4 [5]
May the nations be glad and exult because you rule the peoples in equity; the nations on the earth you guide.
(R)
5 [6]
May the peoples praise you, O God; may all the peoples praise you!
7 [8]
May God bless us, and may all the ends of the earth fear him!
(R)
I wonder if Paul's sentiments here are really based in any sort of factual evidence. Will the conversion of the Gentiles really spur the Jews to conversion as well? I doubt it unless there are remarkable benefits in this world that result from conversion and then the whole process becomes questionable anyway! The best reason for conversion is coming to the conviction of the truth of the Gospel and deciding that I have no other choice but to follow Jesus. It is only a conversion of this sort that will enable us to endure the coming suffering and trials of the life of faith.
13
Brothers and sisters: I am speaking to you Gentiles. Inasmuch then as I am the apostle to the Gentiles, I glory in my ministry
14
in order to make my race jealous and thus save some of them.
15
For if their rejection is the reconciliation of the world, what will their acceptance be but life from the dead?
29
For the gifts and the call of God are irrevocable.
30
Just as you once disobeyed God but have now received mercy because of their disobedience,
31
so they have now disobeyed in order that, by virtue of the mercy shown to you, they too may [now] receive mercy.
32
For God delivered all to disobedience, that he might have mercy upon all.
This woman is clearly aware of the absolute power Jesus has at His command when she notes that even the scraps of it will suffice to heal her daughter! There are times when we need to pray for a greater conviction to the truths attached to living a life of faith. If we did this, I think we would be more inclined to know when to step out and ask for God's intervention in the situations in which we find ourselves contending with.
21
At that time, Jesus withdrew to the region of Tyre and Sidon.
22
And behold, a Canaanite woman of that district came and called out, "Have pity on me, Lord, Son of David! My daughter is tormented by a demon."
23
But he did not say a word in answer to her. His disciples came and asked him, "Send her away, for she keeps calling out after us."
24
He said in reply, "I was sent only to the lost sheep of the house of Israel."
25
But the woman came and did him homage, saying, "Lord, help me."
26
He said in reply, "It is not right to take the food of the children and throw it to the dogs."
27
She said, "Please, Lord, for even the dogs eat the scraps that fall from the table of their masters."
28
Then Jesus said to her in reply, "O woman, great is your faith! Let it be done for you as you wish." And her daughter was healed from that hour.
think:
There are times when we need to pray for a greater conviction to the truths attached to living a life of faith.
_______________________________________________________



God's special verse/thought for me today

________________
_________________________________________________________



T O D A Y ' S BLESSING LIST
Thank You Lord for:
____________________________________
_______________________________________________________
READ THE BIBLE IN ONE YEAR
Psalm 6-10
Things to be grateful for from the past week
________________________________________________________________
________________________________________________________________
_________________________________________________________________
Things to ask God for in the coming week
________________________________________________________________
_________________________________________________________________
________________________________________________________________
Most important word God told me this week
________________________________________________________________
________________________________________________________________
________________________________________________________________
U.S. born Nancy Astor was the first woman to belong to the British House of Commons. Majority of the British parliament were hostile to her when she became a member in 1919. The hostility was not due to her being an American but her habit of interrupting other speakers. It was her way of making her presence felt in the House. She always had something to say, especially on issues involving women's rights. Once rebuked for her unceasing interventions, she objected saying, "But I have been listening for hours before interrupting!" A fellow legislator whispered to her, "Yes, Nancy, we have all heard you listening."
Today, we hear another woman listening and making her presence felt. She is a Canaanite, a pagan and therefore, unclean according to Semitic standard. She is, however, the only person in the Gospels who has the wit to outwit Jesus.
Jesus is leaving Jewish territory and withdraws from His opponents who keep on criticizing Him for allowing His disciples to break many Jewish traditions. Yet here comes a Canaanite who suddenly appears in front of Him, pleading for the healing of her daughter. He comes face to face with the same question in larger form. This is not a lesson for Jesus. This lesson is for you and me.
It is not right to consider some people outside our pastoral concern. Jesus came to save all men and women, Jews and Gentiles alike, circumcised and uncircumcised, man and woman, clean and unclean. The early Christians had to learn this as the first council they convoked was to resolve the issue regarding imposing ritual cleanliness by circumcision upon the Gentile converts. The Gospel today seems to be written in support of their discernment: If we believe that Jesus Christ died for everyone, then no one should be excluded from the all-embracing reach of God's love.
Fr. Bobby Titco
It is never right to consider some people outside our pastoral concern.
Lord Jesus, teach and help me listen even as I speak about You to others. May I listen not only with my ears, but with my heart. May I hear not only what people say but what they do not and, most of all, what they cannot say. As I listen to them, may I hear You speaking to me. May I be an ear to them before I speak for them. May I be a heart for them, more than their voice. Amen.
St. Hyacinth, priest, pray for us.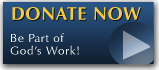 The FEAST is one of the happiest places on earth.

Click Here to find a Feast near you!
KERYGMA TV! is BACK
KERYGMA TV is on a new time slot and new channel Sundays 8 a.m. at IBC 13
Need Counseling? No Landline?
Now, you can use your mobile phone to call a friend for counseling at 09228407031. Or you may call our landlines 7266728, 7264709, 7259999 Mon-Fri 24-hrs, Sat 6am-5pm, Sun 6am-10am
BO BLOGS!
Go to Bo's Official Site and read his almost daily blog! Its not news, but thoughts and musings of Bo Sanchez. Get to know Bo in a more personal way --and find out what it means to live the life of a preacher. You get to enrich your faith as well.
DONATION
Remember to always donate your "first fruits"-not the last. Click on the "Donation" Box under the members menu - and you'll even see links to the nearest branches of the Banks where you can deposit.