READINGS for 2008-08-16
"If a man is virtuous — if he does what is right and just… " – Ezekiel 18:5
Two years ago, my father, Juanito, died two days before my birthday in August. On his deathbed, I told him that I would be honored if he passed away on my birthday because the day would then be doubly memorable. His life and his passing away is something we would always want to commemorate.
Many will remember my father because he was truly a patriarch, not just to our immediate family but to others as well. Through his own hard work, he was able to help countless relatives attain their education. His generosity was so renowned that during his wake, a neighbor remarked that the neighborhood had lost a "Santa Claus."
My father 's sense of propriety was impeccable. He never failed to remind us — by fondly pinching us — of simple things like
pagmamano
. He would remind us to greet "good morning" with a playful pinch. He had an unforgettable sense of humor and many were regaled by his clean jokes and antics. His God-fearing ways is his legacy to us and he left us an example of a Christian life worth emulating.
As I recall the goodness of my dad, I wonder what kind of memories people will remember me by. I hope my life will leave a mark that will glorify Jesus
.
Rolly España
At the end of the day, will people remember your Christian ways?
Lord, thank You for my dad who has shown me the face of my Heavenly Father.
One of the greatest needs in the modern world is a sense and commitment to living a just life. Justice does not just have to do with legal questions of guilt or innocence. It also has to do with the structure of the lives we live, including how we care for one another, and how we share the material resources of the world. No one can claim a right to more than their share of what is needed to live. Some have access to far more than they need while others have access to little or none. It is a question of justice: The former has the moral responsibility to ensure that the latter has the means to live.
Ezekiel 18:1-10, 13b, 30-32
1
The word of the LORD came to me: Son of man,
2
what is the meaning of this proverb that you recite in the land of Israel: "Fathers have eaten green grapes, thus their children's teeth are on edge"?
3
As I live, says the Lord GOD, I swear that there shall no longer be anyone among you who will repeat this proverb in Israel.
4
For all lives are mine; the life of the father is like the life of the son, both are mine; only the one who sins shall die.
5
If a man is virtuous– if he does what is right and just,
6
if he does not eat on the mountains, nor raise his eyes to the idols of the house of Israel; if he does not defile his neighbor's wife, nor have relations with a woman in her menstrual period;
7
if he oppresses no one, gives back the pledge received for a debt, commits no robbery; if he gives food to the hungry and clothes the naked;
8
if he does not lend at interest nor exact usury; if he holds off from evildoing, judges fairly between a man and his opponent;
9
if he lives by my statutes and is careful to observe my ordinances, that man is virtuous-he shall surely live, says the Lord GOD.
10
But if he begets a son who is a thief, a murderer, or
13
lends at interest and exacts usury-this son certainly shall not live. Because he practiced all these abominations, he shall surely die; his death shall be his own fault.
30
Therefore I will judge you, house of Israel, each one according to his ways, says the Lord GOD. Turn and be converted from all your crimes, that they may be no cause of guilt for you.
31
Cast away from you all the crimes you have committed, and make for yourselves a new heart and a new spirit. Why should you die, O house of Israel?
32
For I have no pleasure in the death of anyone who dies, says the Lord GOD. Return and live!
Psalm 51:12-13, 14-15, 18-19
R: Create a clean heart in me, O God.
10 [12]
A clean heart create for me, O God, and a steadfast spirit renew within me.
11 [13]
Cast me not out from your presence, and your Holy Spirit take not from me.
(R)
12 [14]
Give me back the joy of your salvation, and a willing spirit sustain in me.
13 [15]
I will teach transgressors your ways, and sinners shall return to you.
(R)
16 [18]
For you are not pleased with sacrifices; should I offer a burnt offering, you would not accept it.
17 [19]
My sacrifice, O God, is a contrite spirit; a heart contrite and humbled, O God, you will not spurn.
(R)
Jesus always has time for little children. He wants to bless them. How much more time would He have for those yet to be born? They are the most defenseless people in our society and ought to be given the fullest protection of the law. Yet, so often we live in a country that supports the practice of abortion. Let us pray that this horrific practice that gives way to a silent holocaust will come to a swift end.
13
Children were brought to Jesus that he might lay his hands on them and pray. The disciples rebuked them,
14
but Jesus said, "Let the children come to me, and do not prevent them; for the kingdom of heaven belongs to such as these."
15
After he placed his hands on them, he went away.
think:
One of the greatest needs in the modern world is a sense and commitment to living a just life.
_______________________________________________________



God's special verse/thought for me today

________________
_________________________________________________________



T O D A Y ' S BLESSING LIST
Thank You Lord for:
____________________________________
_______________________________________________________
READ THE BIBLE IN ONE YEAR
Psalm 1-5
A number of times I overhear a mother tell her child as I pass by, "Don't be naughty; Fr. Bob will be get angry at you."
I am very much saddened by the way some parents or guardians make us, priests, appear like monsters to their children or wards. Many elders often recourse to dropping our names and making our images dreadful when children refuse to obey them. Sometimes it works, other times it does not. But at all times it is very wrong to do so because priests are supposed to be images of Jesus, not of some monster ready to strike dead any defiant child. We are ministers, not monsters.
"Let the children come to me," said Jesus in the Gospel today. He continues to say the same thing to us through our priests. "Do not hinder them," Jesus ordered His disciples who stood between Him and the children. He still commands us the same today.
So, where are the children?
The blame for their absence, however, falls not only on the elders. We priests may be just as guilty as the elders are. Perhaps, we have not really become like Jesus to them. Maybe – just maybe – sometimes the parents are right: we appear like monsters rather than ministers.
Fr. Bobby Titco
The youth, O Lord, is not only the hope of our motherland. The youth, also, is the hope of our mother Church. Help me show appreciation for the dynamic presence of children and young people in my Christian community. Make me use every opportunity to encourage, inspire and support them as they make their own unique and precious contribution to the life of the Church. Amen.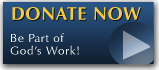 The FEAST is one of the happiest places on earth.

Click Here to find a Feast near you!
KERYGMA TV! is BACK
KERYGMA TV is on a new time slot and new channel Sundays 8 a.m. at IBC 13
Need Counseling? No Landline?
Now, you can use your mobile phone to call a friend for counseling at 09228407031. Or you may call our landlines 7266728, 7264709, 7259999 Mon-Fri 24-hrs, Sat 6am-5pm, Sun 6am-10am
BO BLOGS!
Go to Bo's Official Site and read his almost daily blog! Its not news, but thoughts and musings of Bo Sanchez. Get to know Bo in a more personal way --and find out what it means to live the life of a preacher. You get to enrich your faith as well.
DONATION
Remember to always donate your "first fruits"-not the last. Click on the "Donation" Box under the members menu - and you'll even see links to the nearest branches of the Banks where you can deposit.