READINGS for 2008-08-15
Solemnity of the Assumption of the virgin mary into Heaven
He replied, "Rather, blessed are those who hear the word of God and observe it." – Luke 11:28
We were shopping for a modular kitchen. After we found a style and color we liked, we asked for a quotation and made an appointment with the shop owner to ask for a discount.
He clarified that the price quotation did not yet include the VAT payments if we asked for an invoice. Without hesitation, we said we didn't mind paying for the taxes.
The owner was surprised, saying that many would have opted to take the "savings." So we explained that for us, paying the right taxes was a matter of being obedient to the Lord rather than just obeying human laws. The owner remarked that he had met very few people like us in his lifetime. He was visibly touched with our sharing and was teary-eyed as we shared about God's blessings for those who are obedient.
We were not able to get the discount we wanted but the owner threw in so many freebies, which cost more than double the discount we came to bargain for.
Truly, obedience has its blessings!
Donna España
There are curses for disobedience and blessings for obedience (Deuteronomy 28). Which do you choose?
Lord, Your word is alive and effective. Allow me to always stand by Your Word!
Mary and her role in our salvation has been honored from the beginning by those who recognize her as a truly remarkable example for all Christians. Her life of grace is quite extraordinary; she is indeed one of a kind in terms of the treatment God gave her, and yet, she is a humble woman who never sought any attention and was willing to play a "backstage" role throughout the ministry, life, death and resurrection of her only son, Jesus.
Revelation 11:19a; 12:1-6a, 10ab
19
God's temple in heaven was opened, and the ark of his covenant could be seen in the temple.
12:
1
A great sign appeared in the sky, a woman clothed with the sun, with the moon under her feet, and on her head a crown of twelve stars.
2
She was with child and wailed aloud in pain as she labored to give birth.
3
Then another sign appeared in the sky; it was a huge red dragon, with seven heads and ten horns, and on its heads were seven diadems.
4
Its tail swept away a third of the stars in the sky and hurled them down to the earth. Then the dragon stood before the woman about to give birth, to devour her child when she gave birth.
5
She gave birth to a son, a male child, destined to rule all the nations with an iron rod. Her child was caught up to God and his throne.
6
The woman herself fled into the desert where she had a place prepared by God.
10
Then I heard a loud voice in heaven say: "Now have salvation and power come, and the kingdom of our God and the authority of his Anointed One."
R: The queen stands at your right hand, arrayed in gold.
9 [10]
The queen takes her place at your right hand in gold of Ophir.
(R)
10 [11]
Hear, O daughter, and see; turn your ear, forget your people and your father's house.
(R)
11 [12]
So shall the king desire your beauty; for he is your lord.
(R)
15 [16]
They are borne in with gladness and joy; they enter the palace of the king.
(R)
Jesus' resurrection from the dead marked a new era in the history of humanity in that now there is an example from which the same promise holds for us all. As we celebrate the Assumption of Mary into heaven, we celebrate this grace being given to her as the first to be raised from the dead after her son. The Church teaches this doctrine of the Assumption according to the order of grace bestowed upon Mary and her willingness to surrender to it. Those who are saved will all eventually receive the same grace.
20
Brothers and sisters: Christ has been raised from the dead, the first-fruits of those who have fallen asleep.
21
For since death came through a human being, the resurrection of the dead came also through a human being.
22
For just as in Adam all die, so too in Christ shall all be brought to life,
23
but each one in proper order: Christ the first-fruits; then, at his coming, those who belong to Christ;
24
then comes the end, when he hands over the kingdom to his God and Father, when he has destroyed every sovereignty and every authority and power.
25
For he must reign until he has put all his enemies under his feet.
26
The last enemy to be destroyed is death,
27
for "he subjected everything under his feet."
We can clearly see that we are dealing with some extraordinary situation of grace when one child in the womb is able to recognize that another child, still in the womb as well, is worthy of honor and that one of the mothers can discern this as a sign that the child in her cousin's womb is the Son of God. Grace is all around us and we have to learn how to perceive it and make the best of it. People like Mary, Elizabeth and the saints have discovered how to do this in extraordinary ways.
39
Mary set out and traveled to the hill country in haste to a town of Judah,
40
where she entered the house of Zechariah and greeted Elizabeth.
41
When Elizabeth heard Mary's greeting, the infant leaped in her womb, and Elizabeth, filled with the holy Spirit,
42
cried out in a loud voice and said, "Most blessed are you among women, and blessed is the fruit of your womb.
43
And how does this happen to me, that the mother of my Lord should come to me?
44
For at the moment the sound of your greeting reached my ears, the infant in my womb leaped for joy.
45
Blessed are you who believed that what was spoken to you by the Lord would be fulfilled."
46
And Mary said: "My soul proclaims the greatness of the Lord;
47
my spirit rejoices in God my savior.
48
For he has looked upon his handmaid's lowliness; behold, from now on will all ages call me blessed.
49
The Mighty One has done great things for me, and holy is his name.
50
His mercy is from age to age to those who fear him.
51
He has shown might with his arm, dispersed the arrogant of mind and heart.
52
He has thrown down the rulers from their thrones but lifted up the lowly.
53
The hungry he has filled with good things; the rich he has sent away empty.
54
He has helped Israel his servant, remembering his mercy,
55
according to his promise to our fathers, to Abraham and to his descendants forever."
56
Mary remained with her about three months and then returned to her home.
think:
Grace is all around us and we have to learn how to perceive it and make the best of it.
_______________________________________________________



God's special verse/thought for me today

________________
_________________________________________________________



T O D A Y ' S BLESSING LIST
Thank You Lord for:
____________________________________
_______________________________________________________
READ THE BIBLE IN ONE YEAR
Job 38-42
GETTING TO KNOW THE SAINTS
Saint Arnold Janssen (November 5, 1837 - January 15, 1909) was a Roman Catholic priest, born in Koch, Germany. He was ordained in 1861 ; after which, he began his seminary at Steyl, Netherlands in 1875. This was known as "St. Michael the Archangel Mission House."
Among his contributions to the Catholic Church was the establishment of the Society of the Divine Word and the two congregations of religious Sisters, the Holy Spirit Missionary Sisters and the Holy Spirit of Perpetual Adoration. The Society of the Divine Word, whose members are known as the Divine Word Missionaries, is an international congregation of Catholic missionary priests and brothers. It aims to spread the Word of God in areas where the Creator is not known and where the local Church is not yet viable on its own.
The Holy Spirit Missionary Sisters (members are known as the Sister Servants of the Holy Spirit) was founded in December 1889. It is an international religious community, based in Trinitarian Spirituality. It works with dedicated laity and clergy to live and proclaim the Good News of God's love, justice, and peace to people of diverse cultures and traditions. The Holy Spirit of Perpetual Adoration was founded in December 1896 with Mother Mary Michaele. Unlike the other two congregations, its members, the Sister Servants of the Holy Spirit of Perpetual Adoration or the pink sisters, spend time in silence and prayer.
Saint Arnold was canonized due to his intercession in the miraculous healing of a Filipino teenager from Baguio. She fell down on a bike and was not expected to recover from a head injury. After praying to Arnold Janssen, the child was healed. He was canonized by Pope John Paul II on October 5, 2003.
The early fourth century marked a dangerous time for Christians in Rome. The intensity in the persecution of Emperor Diocletian left the pontificate vacant for over three years. It was only in 308 under the new emperor Maxentius when the Roman Priest Marcellus succeeded the papacy. As the new pope, Marcellus divided the city into 25 parishes, allowing cardinals to lead and priests to celebrate the Mass in their absence. Pope Marcellus led Catholicism for nine to 18 months. During these months, the pope was noted for his wise decisions ; he condemned the guilty and gave penance to those who were sorry. This, however, created a widespread civil disorder.
Marcellus escaped from his flock. Emaciated and bent, he was recognized by Saint Lucina, who cared for the pope. When he regained his strength, Pope Marcellus continued teaching, baptizing, and distributing communion. The pope's whereabouts, however, were discovered by Maxentius. And according to the legend, the tyrant turned the pope into a slave and stable boy. He was given a broom for his scepter, a bucket for his throne, and the worst rascals for his companion.
Pope Marcellus I died in the year 309.
nOt What is OUtsidE bUt What is insidE
When apartheid still inflicted the world, black people were discriminated against and were tagged as "colored people."
A black father brought his son to the carnival in town. The little black boy's attention was immediately caught by a clown who held strings that kept a number of balloons from flying up in the air. The balloons were of different and bright colors: red, blue, yellow, green, white, orange, black and others.
The little black boy fixed his gaze on both the clown and his balloons. After a while, one of the balloons flew up in the air. Then another one. Then another one. And another one still. One by one, the strings of the balloons escaped from the clasp of the clown.
The little black boy approached the clown and asked, "Sir, if you let go of the black balloon, will it also fly up in the air?"
The clown smiled at the little black boy and let go of the black balloon's string. As expected, the black balloon flew up in the air.
"You see, my son," the clown told the little black boy, "it is not its color that makes a balloon fly up in the air." "It is not what is outside of it that makes a balloon rise," the clown continued smiling, "but what is inside it."
As we celebrate today the Solemnity of the Assumption of the Blessed Virgin Mary, let us, together with her, magnify God for the great things He has done for us, and examine what lies inside of us so as to see if we, too, will rise someday. The Gospel today reveals to us what Mary kept in her heart always: God. However, she did not only keep God in her heart. Rather, from her heart, she shared God with others.
God makes us rise. We rise not only unto the heavens but, even before that happens, we rise from our comfort zones to bring God to others as Mary did to her cousin, Elizabeth. No matter what the color of our skin is, we are destined to rise up to the glory of heaven someday but we are first called to rise to the demands of charity
today.
It is not what is outside that makes a balloon rise but what is inside it.
Jesus living in Mary, come and live in me. Jesus loving in Mary, come and love in me. Amen.
St. Limbania, nun and hermitess, pray for us.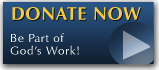 The FEAST is one of the happiest places on earth.

Click Here to find a Feast near you!
KERYGMA TV! is BACK
KERYGMA TV is on a new time slot and new channel Sundays 8 a.m. at IBC 13
Need Counseling? No Landline?
Now, you can use your mobile phone to call a friend for counseling at 09228407031. Or you may call our landlines 7266728, 7264709, 7259999 Mon-Fri 24-hrs, Sat 6am-5pm, Sun 6am-10am
BO BLOGS!
Go to Bo's Official Site and read his almost daily blog! Its not news, but thoughts and musings of Bo Sanchez. Get to know Bo in a more personal way --and find out what it means to live the life of a preacher. You get to enrich your faith as well.
DONATION
Remember to always donate your "first fruits"-not the last. Click on the "Donation" Box under the members menu - and you'll even see links to the nearest branches of the Banks where you can deposit.