READINGS for 2008-08-13
"If your brother sins go and tell him first his fault between you and him alone." – Matthew 18:15
Now and then, I get judged by some people publicly. Well, you can't please everybody. Still, the mortal, bleeding side of me wishes that if anyone would correct me, let him or her do it the Christian way.
First, talk to me or get in touch with someone who can. If proven guilty and I do not show remorse, get a witness. If still I insist that I did no wrong, go tell the Church — or the whole world if you wish.
But most of the time, we reverse the order of the Gospel's loving instruction on how to correct someone. People love to tell the world first and, by the time it reaches the one concerned, he or she is already pinned down to the ground in shame and ridicule.
If you sincerely want to help correct the person, you find a way to deal with him or her personally or through a close friend. But if you want to destroy the man — with reasons ranging from envy to ignorance, from imprudence to self-righteousness — you go recklessly maligning the person to everyone you meet.
Let's correct one another… but lovingly and gently please. It works more effectively that way.
Alvin Barcelona
Do you need to correct someone? Then do it lovingly — the Christian way.
Dear Lord, I confess that I am a sinner. Grant me the grace therefore to be careful in judging others, lest I myself be judged. Amen.
There will come a time when sin will be destroyed and purged from our lives. Until then, we are in a battle for our lives — a battle of life and death. We should take this battle seriously as it has the possibility of leading us from the promise of eternal life to eternal destruction.
1
The Lord cried loud for me to hear: Come, you scourges of the city!
2
With that I saw six men coming from the direction of the upper gate which faces the north, each with a destroying weapon in his hand. In their midst was a man dressed in linen, with a writer's case at his waist. They entered and stood beside the bronze altar.
3
Then he called to the man dressed in linen with the writer's case at his waist,
4
saying to him: Pass through the city [through Jerusalem] and mark an X on the foreheads of those who moan and groan over all the abominations that are practiced within it.
5
To the others I heard him say: Pass through the city after him and strike! Do not look on them with pity nor show any mercy!
6
Old men, youths and maidens, women and children– wipe them out! But do not touch any marked with the X; begin at my sanctuary. So they began with the men [the elders] who were in front of the temple.
7
Defile the temple, he said to them, and fill the courts with the slain; then go out and strike in the city.
10:
24 [18]
Then the glory of the LORD left the threshold of the temple and rested upon the cherubim.
25 [19]
These lifted their wings, and I saw them rise from the earth, the wheels rising along with them. They stood at the entrance of the eastern gate of the LORD's house, and the glory of the God of Israel was up above them.
26 [11 22]
Then the cherubim lifted their wings, and the wheels went along with them, while up above them was the glory of the God of Israel.
R: The glory of the Lord is higher than the skies.
1
Praise, you servants of the LORD, praise the name of the LORD.
2
Blessed be the name of the LORD both now and forever.
(R)
3
From the rising to the setting of the sun is the name of the LORD to be praised.
4
High above all nations is the LORD; above the heavens is his glory.
(R)
5
Who is like the LORD, our God, who is enthroned on high
6
and looks upon the heavens and the earth below?
(R)
Maintaining good relationships in the communities to which we belong is difficult. To reconcile one's differences with another person requires strength and humility at the same time. It helps if we have good listening skills as well. Let us seek to strengthen these skills in our lives so that we will be better able to communicate with one another and thus hopefully avoid misunderstandings that lead to a breakdown of relationships.
15
Jesus said "If your brother sins against you, go and tell him his fault between you and him alone. If he listens to you, you have won over your brother.
16
If he does not listen, take one or two others along with you, so that 'every fact may be established on the testimony of two or three witnesses.'
17
If he refuses to listen to them, tell the church. If he refuses to listen even to the church, then treat him as you would a Gentile or a tax collector.
18
Amen, I say to you, whatever you bind on earth shall be bound in heaven, and whatever you loose on earth shall be loosed in heaven.
19
Again, amen, I say to you, if two of you agree on earth about anything for which they are to pray, it shall be granted to them by my heavenly Father.
20
For where two or three are gathered together in my name, there am I in the midst of them."
think:
To reconcile one's differences with another person requires strength and humility at the same time.
_______________________________________________________



God's special verse/thought for me today

________________
_________________________________________________________



T O D A Y ' S BLESSING LIST
Thank You Lord for:
____________________________________
_______________________________________________________
READ THE BIBLE IN ONE YEAR
Job 30-33
FratErnal COrrECtiOn Or GOssiP?
When was the last time you confronted somebody who hurt you with love and concern? What do most people do instead? They talk to others but not to the person concerned. He or she is usually the last one to know through gossip that you were hurt. By then, the case has been blown way out of proportion. Why don't we just do what Jesus tell us we should do?
First, it is much easier to talk about a person than confront this person with the intention to make him admit themistake and change. Then there is always a little "Cain" in us who easily reacts with a snobbish, "Am I my brother's keeper?" Next there is the fear of being rejected, even insulted, by that person. For we are not usually given to fraternal correction. We feel hurt and hit back by accusing the one who make us aware of our faults. And when we have the courage to confront somebody, how do we do it? With hurt pride, with the intention to hit back or put the person to shame, with a feeling of superiority?
God had already made it clear to Cain that indeed he is his brother's keeper. And Jesus confirms this in today's Gospel: Yes, you are responsible for your brother and sister. You are responsible for his or her salvation. And if we are biased, if we are so hurt and filled with negative prejudices, Jesus suggests that we invite a trusted friend to participate in the conversation. A counselor could be the one to help a couple reconcile. How many marriages could have been saved if spouses only talked to each other in love! How many Christian communities would not have split up or lost members if only fraternal correction had been practiced and accepted! How much money and time could be saved, how much anger and bitterness avoided if cases had not been dragged before a court but solved with understanding and love! Today's Gospel put into practice could bring so much peace and harmony in our relationships! Why not trust Jesus and try it out?
Fr. Rudy Horst
How do I deal with people who hurt me? Do I follow the advice of Jesus?
Lord, it is very unpleasant to be hurt. My nature wants to hit back, take revenge. But a look at You on the Cross can work miracles. There You were hurt beyond description — and You prayed for those who killed You! Lord, make me learn from You next time somebody hurts me.
St. Hippolytus, priest and martyr, pray for us.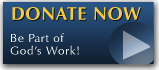 The FEAST is one of the happiest places on earth.

Click Here to find a Feast near you!
KERYGMA TV! is BACK
KERYGMA TV is on a new time slot and new channel Sundays 8 a.m. at IBC 13
Need Counseling? No Landline?
Now, you can use your mobile phone to call a friend for counseling at 09228407031. Or you may call our landlines 7266728, 7264709, 7259999 Mon-Fri 24-hrs, Sat 6am-5pm, Sun 6am-10am
BO BLOGS!
Go to Bo's Official Site and read his almost daily blog! Its not news, but thoughts and musings of Bo Sanchez. Get to know Bo in a more personal way --and find out what it means to live the life of a preacher. You get to enrich your faith as well.
DONATION
Remember to always donate your "first fruits"-not the last. Click on the "Donation" Box under the members menu - and you'll even see links to the nearest branches of the Banks where you can deposit.